Nordic Learning Summit ´22
WHAT A DAY
Thank you to everyone who joined
Speakers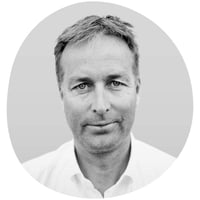 Kasper Hjulmand
Leader of the year & Head Coach of the Danish National Male Football Team
Kasper might mostly be known as a great football coach. But he is about more than just football. Kasper has been in the spotlight for many years as a leader with a people-first mindset. In 2021, he achieved the title of "leader of the year" in Denmark with his successful leadership approaches.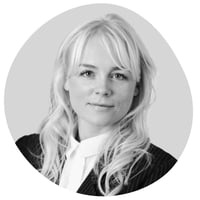 Mette Hybschmann
Global Vice
President at the
Knauf Group

With more than 17 years of experience within HR, operations, customer experience, sustainability and digital transformation, Mette's passion for employee engagement & how to create a customer-centric culture has driven her success when working for brands such as Irma, McDonald's, and the Knauf Group.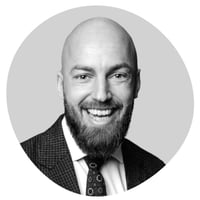 Morten Esmer
Head of Learning &
Development at
Dagrofa
Having built an impressive career and having years of experience in digital learning, employer branding, recruitment & talent management, Morten is now securing the employee experience at Dagrofa, putting smiles on people's faces.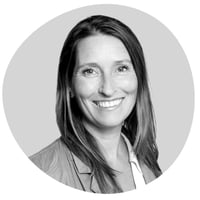 Majken Juel Danstrup
Chief People
Developer at
Clever
Majken has a solid background within various areas of the HR-field. The list of her accomplishments can be made long. Right now, her focus is on developing a sustainable and future-fit organization with co-leading teams at Clever.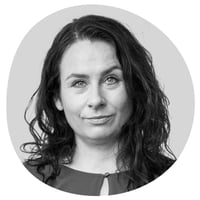 Helene Aagard
CEO and Founder
at Diversity Factor
Helene is a passionate leader with +10 years of experience in strategy, communication, organizational development, CSR, and stakeholder management. Today, she runs Diversity Factor - a management consulting agency.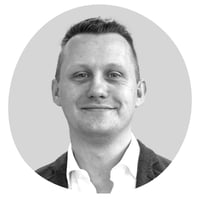 John Risør Hansen
Co-Founder & VP of Marketing & Growth at Learningbank
John is passionate about creating the future of learning and making learning a priority in organizations. With his deep insights into the learning technology market, he's connecting learning to business outcomes.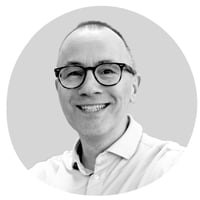 Ole Ivanoff
Product Manager at
Learningbank
Ole is dedicated to creating great learning with the right mix of digital and human interaction. With a background in digital learning, B2B & B2C subscription services he leads the product with the goal to enable customers' success.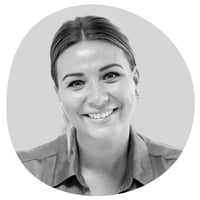 Katrine Fie Ernst
Team Lead Customer Engagement & Strategy at Learningbank
Katrine is an expert on learning strategies and creating amazing learning universes. She works close to Learningbanks' customers converting abstract learning concepts into changed behaviors, always exceeding expectations.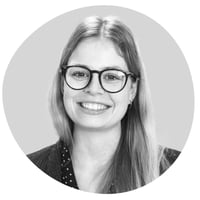 Sidsel Kaae Nørgaard
Podcast Producer & Content Manager at Learningbank
Sidsel knows how to get people's stories out there, may that be as a podcast producer, journalist, or content manager. She's getting to the bottom of learning trends, HR challenges, and questions related to the field L&D.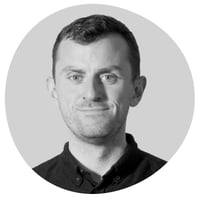 Christian Haahr Sigsgaard
Global Learning & Development Director
at Valtech
Working with global stakeholders, Christian is occupied with making L&D a key strategic driver. Firmly believing that all people are learners, Christian is removing the friction points in the learning experiences.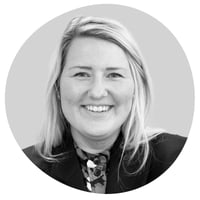 Stine Schulz
CEO & Founder
at Learningbank
Stine is a driven entrepreneur that believes in lifelong learning."Making people happier by making them better" is the vision from which she leads Learningbank that creates the Learning Lifecycle Platform assisting companies in creating great learning experiences.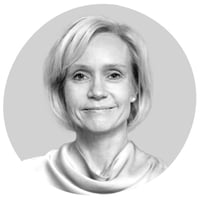 Maria Grudén
CEO at Great Place to Work Institute (Sweden)
Maria is a dedicated culture developer with a passion for building unique corporate cultures. For more than ten years she has been running Great Place to Work in Sweden, supporting clients in their success.
The hosts for the day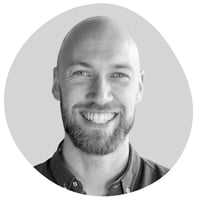 Danni Liljekrans
Danni is a feedback & learning nerd, an engineer who turned consultant. With his playful attitude, he helps people create curiosity and great learning cultures by giving an understanding of how to let our guards down, open up, and stay engaged.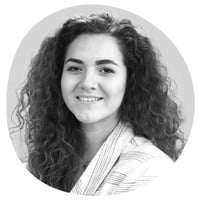 Alba Kejser
When not on stage hosting the Nordic Learning Summit, Alba, supports customers in creating the learning universes of tomorrow. With a passion for humankind in the new digital age, she is both a learning & technical sparring partner for customers of Learningbank's Learning Lifecycle Platform.
Agenda
8.30
Doors open.

Breakfast Mingle

9.15

Welcome & Intro

9.30

The People Advantage: Mette Hybschmann
Mette is one of the reasons why McDonald's was awarded as Denmark's Best Place to Work 3 times in a row. Listen to her story and get inspired on how to work with the employee - and customer experience in your company.

10.10
Learning Trends 2022-

A journey through the learning landscape

: Ole Ivanoff & Katrine Ernst


Our Learning experts will introduce you to some of the latest learning trends based on our yearly survey. Find out what the main challenges and priorities for HR and L&D professionals are and how to work with them.



10.35

Active break with Pleaz & Break

10.55
Learning in The Flow of Work: John Risør Hansen


Finding time for learning is one of the top challenges for L&D professionals. As a co-founder of a business with a focus on learning in organizations, John will give his insights on how to incorporate learning in the flow of work.



11.30

Leadership & Getting Your Team to Perform: Kasper Hjulmand
For Kasper Hjulmand, being a leader, is about building culture and creating values that go into every action. Gain inspiration from Hjulmand's story and way of leading people that is applicable in any industry.


12.30

Lunch Mingle & Meeting with Experts

13.30
Creating a Co-Leading Organization:

Majken Juel Danstrup




Listen as Majken shares insights on how Clever became a co-leading organization through training & learning.

13.50

How to incorporate D&I learning and training: Helene Aagaard
Helene will give you insights and examples on how you can work with D&I in organizations, especially how to incorporate D&I learning and training to the entire organization and leaders especially.


14.10

Active break with Pleaz & Break

14.30
Work 3.0, Live Podcast & Panel Discussion: Training in a Hybrid Work Environment


Host: Sidsel Kaae Nørgaard | Panelist: Maria Grudén, CEO at Great Place to Work Sweden | Stine Schulz, CEO at Learningbank | Christian Haahr, Global Learning & Development Director at Valtech



15.15

Attracting & Retaining Talent with a Culture of Learning: Morten Esmer
Attracting and retaining employees is harder than ever, listen as Morten inspires with a talk based on his experiences on how a learning culture can be part of the solution.

15.45

Final Words

16.00

Networking & Drinks
Join our future events
Yes, the Nordic Learning Summit 2022 has already taken place. But we would love to see you at our next event! Sign up for our newsletter for information on future events.