Join us at
Learning Day
Explore topics like leadership, management, human AI, HR, and continuous learning in the ever-evolving retail, hospitality, and service industries.
⏰ 21 Sep 2023 | 8:30-13:30
🏢 Holmbladsgade 133, 2300 Copenhagen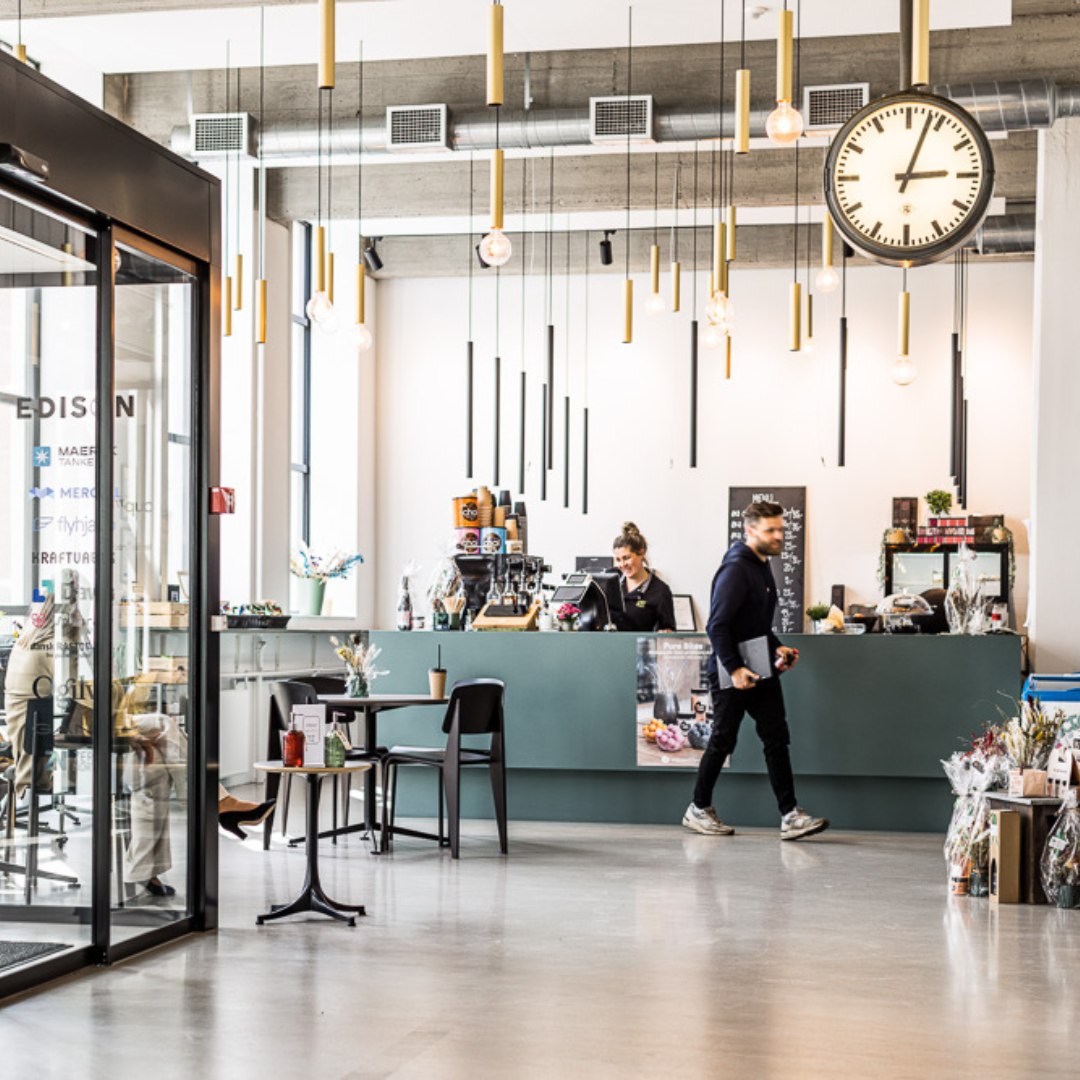 Learn, Reflect, and Connect
On Learning Day, we invite you to immerse yourself in a day where we explore various topics in leadership and management, human AI, the future of HR, learning, and so much more.
Be prepared to learn something new, gain fresh perspectives, and leave inspired with practical insights that can be implemented in your workplace.
Connect with like-minded professionals, exchange ideas, and expand your network. This is an opportunity to forge new connections, build relationships, and collaborate with others who share your passion for driving excellence in employee development and organizational success.
Agenda
8:15-9:15 | Check-in &
breakfast
​
Enjoy a cup of coffee before we start
9:15-9:30 | Welcome​

9:30-10 | The Modern Learner, Alba Kejser
Unlock the Modern Learner: Explore Today's Trends, Grasp the 'Why', and Ignite Motivation. Discover tools and techniques to empower users in crafting impactful content. From decoding digital learning to understanding the modern learner and mastering storytelling methods.
10-10:30 | Navigating the Human-AI Landscape, Tina Dupont​
Tina Dupont, Product Director within AI & Robotics at NTT DATA, will dive into how to Navigate the Human-AI Landscape. Tina will go through real-world AI use cases, ethical adoption, security considerations, and the captivating future of AI. Tina will also share insights from her research studies with MIT (Massachusetts Institute of Technology) about how adults learn better through human tech.
10:30-10:50 | Break​
10:50-11:30 | Leadership & Management, Michael Hansen​
Join Michael Hansen to explore embedding leadership in your busy workday. Gain practical strategies, from mindset to actionable tactics, fostering performance enhancement and personal growth. Your leadership journey starts here.
11:30-12:15 | Lunch​

12:15-12:40 | What do frontline workers think about their future, Quinyx ​
In a time where economic uncertainty remains top of mind, the real actions that drive long term success, engage your frontline, and make them stay, go beyond simply offering higher pay. Get insights from Quinyx latest research about what the frontline workers truly want from the employer. ​
12.45-13:15 | Flexible Work Culture through the Lens of Chronobiology, Camilla Kring​
80 percent of the population uses an alarm clock on workdays. Research in chronobiology shows that living out of sync with our biological clock makes us more vulnerable to infection, cancer, obesity, type 2 diabetes and heart diseases. How do we create new sustainable rhythms in working life that support a diversity of family rhythms, work rhythms and circadian rhythms?
13:15-13:30 | Wrapping up, thank you for today​
13.30-14:30 | Networking ​
Enjoy a cold beverage while connecting with like-minded professionals.

Michael Hansen
Founder, facilitator and coach

Meet Michael Hansen, founder of 'ByMichaelHansen' since 2010. Renowned for his transformative "4 Cornerstones of Personal Leadership" program and insightful book "What They Should Have Taught Us in 6th Grade," Michael's expertise extends to behavior and performance. His work spans from strategic training to tailored tasks, collaborating with global organizations and start-ups. Immerse yourself in his insights and discover the path to enhanced leadership at bymichaelhansen.com.


Tina Dyhr Dupont
Product Director AI & Robotics, NTT DATA
Tina is a passionate advocate for humanizing technology and exploring the emotional interaction between humans and technology, including robots, AI, and other virtual beings. With a dynamic digital executive profile, she has successfully driven transformations and spearheaded projects for leading Danish companies in various industries. In addition to her technical background, Tina is educated in physiology and anatomy, with a deep interest in and knowledge about the human hormone and nervous systems. Bridging the technological and human world is her contribution to humanizing AI for a better world.

Alba Kejser
Senior Adoption & Learning Manager
Meet Alba, our passionate Adoption and Learning Manager, dedicated to enhancing happiness by empowering individuals. With a passion for humankind in the new digital age, Alba is both a learning and technical sparring partner for
Learningbank's
Learning Lifecycle Platform users. Her
expertise
bridges IT and business, crafting effective solutions through excellent communication, analytical skills, and project management prowess.

Anders Juul

Country Manager, Quinyx
Anders has an extensive background within IT and has for the past 5 years assisted midsize and enterprise customers in Northern Europe on their Workforce Management. Thanks to automation, AI and involvement of the employees in the scheduling process the full potential of the frontline staff can be unlocked.

Camilla Kring
Founder, Super Navigators ApS

Camilla Kring, PhD, is a TEDx speaker, author of 5 books and owner of the consulting firm Super Navigators. For the past 18 years, Camilla Kring has worked to create flexible work cultures that support different family constellations, work forms and circadian rhythms. Her client companies are internationally recognized as among the World's Best Workplaces. www.supernavigators.com
Sorry, this event has passed
We regret to inform you that registration for this event is now officially closed.
If you missed out on this opportunity, don't worry, there will be more exciting events in the future. Keep an eye on our announcements and stay connected with us.