Growth & Development
Create a sustainable learning culture to strengthen both the employees and the company.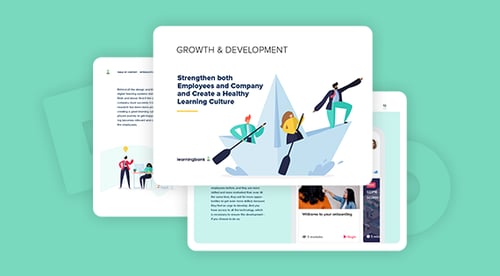 Get insights on how to create a great learning culture - and dive into topics such as softs skills, the history of learning, and employees in focus.
We'll share hands-on tips and insider secrets in this ebook.
Download the ebook
Fill out the form and get the ebook in your inbox in a few minuts