The Offboarding Guide
A Nice Goodbye to your Employees Will Strengthen your Business, Brand, and Recruitment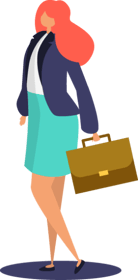 Nothing lasts forever, and this is definitely the case when we talk about employment.
Offboarding is a field a lot of companies underestimate both in terms of scope and implications thereof.
Each time you send an employee out the door – or the person choose to do so herself – a story gets in the market as well. A story about an employment, about your company, or your company values, about your company's management style, and about all possible relations, which tell about, who you are.
These stories are crucial for your value at the market for bright and skilled candidates.
Looking to learn more? Check out our other e-books and guides here.
Download the ebook
Fill out the form and get the ebook in your inbox in a few minuts