See our best-in-class learning platform in action!
Product Demo
During this 30-min pre-recorded product demo, you'll:
Get an overview of Learningbank's platform
See how to easily create learning content, build learning journeys, and track learner performance
See how the Learning Lifecycle Platform works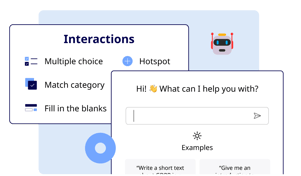 Create content with interactive features – and save time with AI-assisted learning
helper
and auto-translation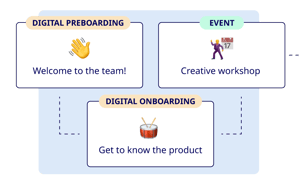 Build automized learning journeys for

e.

g

onboarding and connect different types of learning -

on-the-floor training, digital training, and physical courses.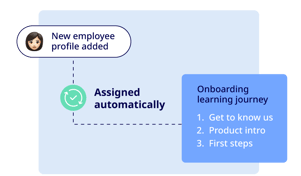 Now, employees will automatically receive digital learning when they meet the trigger
e.
g
change job role, store, or something completely else
Pssst
… We'll integrate the platform with your HR system/software, so
everything is running smoothly for you and your employees.
Get the product demo recording in your inbox!