Compliance training is essential for everyone
Reduce risks and strengthen compliance with digital training. The Learning Lifecycle Platform equips your company to deliver engaging compliance training and audit-ready reporting.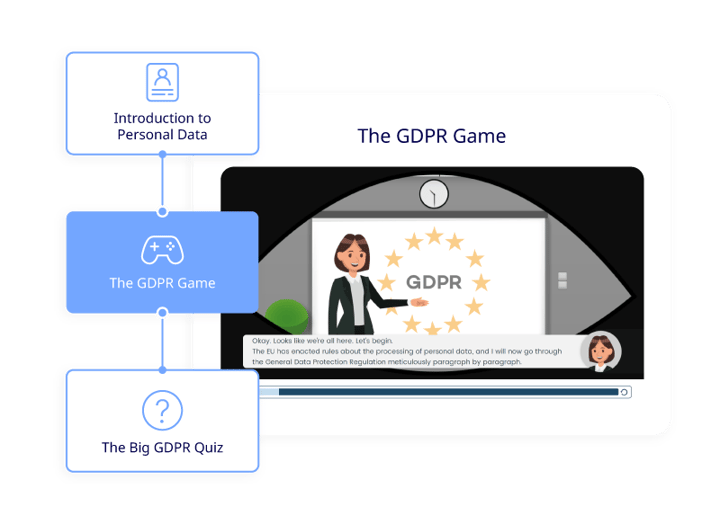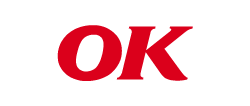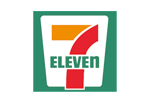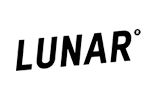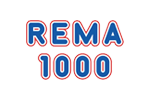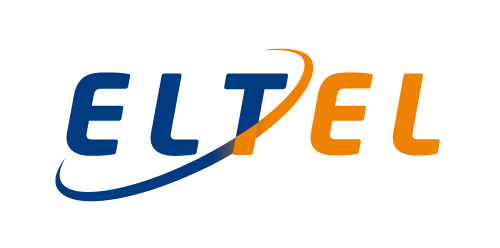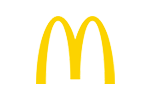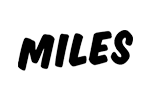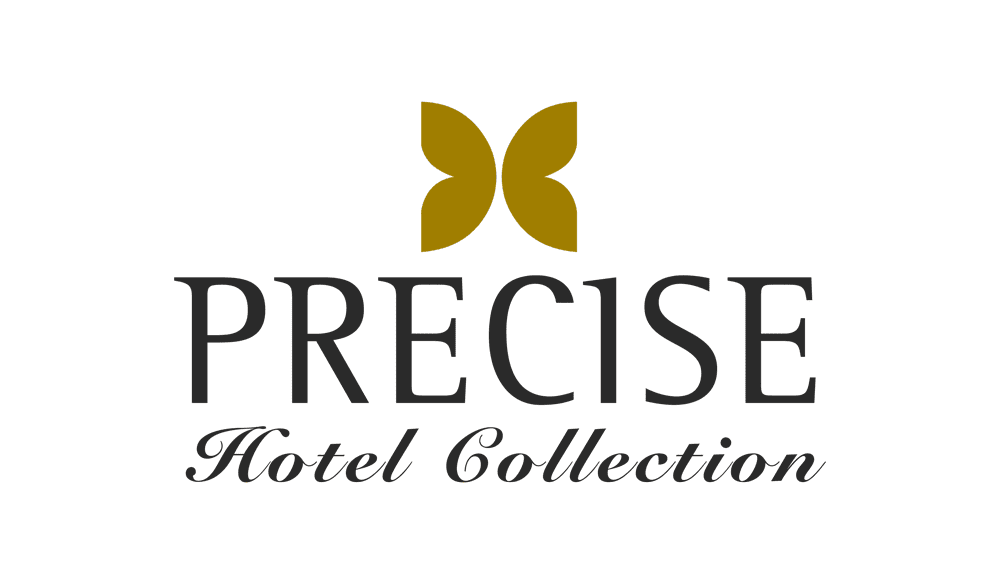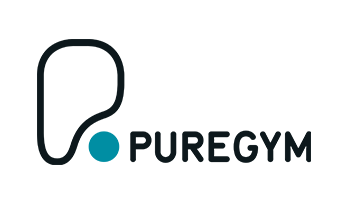 Digital learning makes compliance easier

Create awareness
When people are receiving and completing regulatory training it protects the organization from all sorts of legal, regulatory, and even corporate violations that could result in heavy fines and civil/criminal penalties.

Keep employees updated
Laws and standards constantly change. It is important to keep employees on top of changes in compliance matters. You can easily update your content and share new learning with your employees.

Get a powerful audit trail
It's not enough to 'provide compliance training' – you must be able to prove it occurred. The Learning Lifecycle Platform provides you with an accurate audit trail that shows which employees are compliant.

Make learning stick
It doesn't have to be boring! Use the features in the platform to make interactive training that engages the employees. This way, learning sticks - and your employees don't try to avoid the compliance training.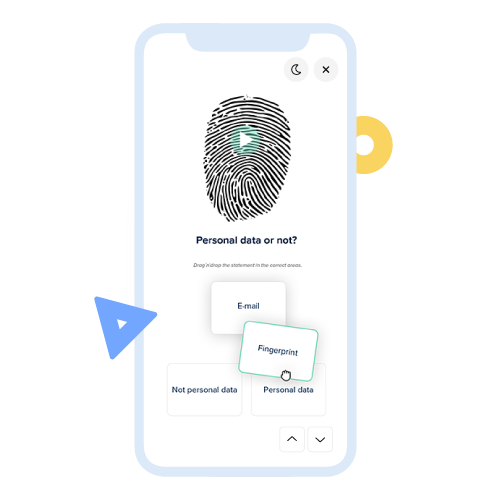 Increase learner adoption with learning experiences
Be accessible anywhere and anytime. Our intuitive interface increases engagement and completion rates

Interactive and real-life scenarios training

Reach your employees with SMS and/or automated mail notifications

Get better results with microlearning and stretched learning

Reward training with points, badges, and certificates (Yes, it boosts motivation)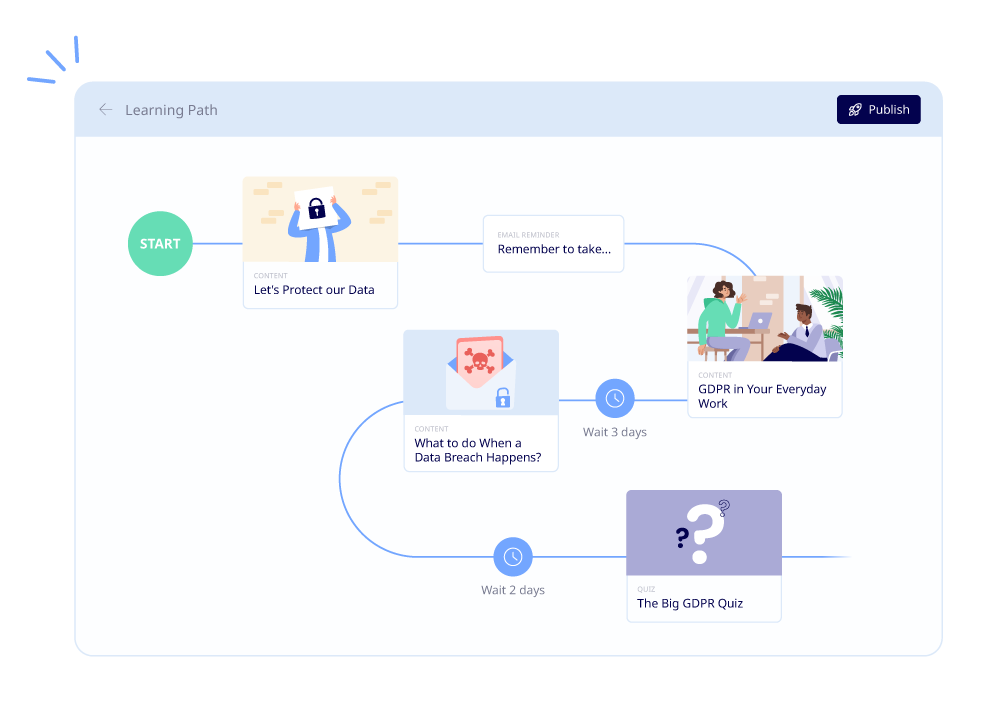 Automate and schedule compliance training
Everything runs automically once you've built learning journeys based on roles, departments, specific groups, etc.

Easy to resend or assign updated learning content to employees.

Schedule retraining with few clicks and ensure compliance.

You don't have to be an IT-nerd! The platform is user-friendly and easy to administrate.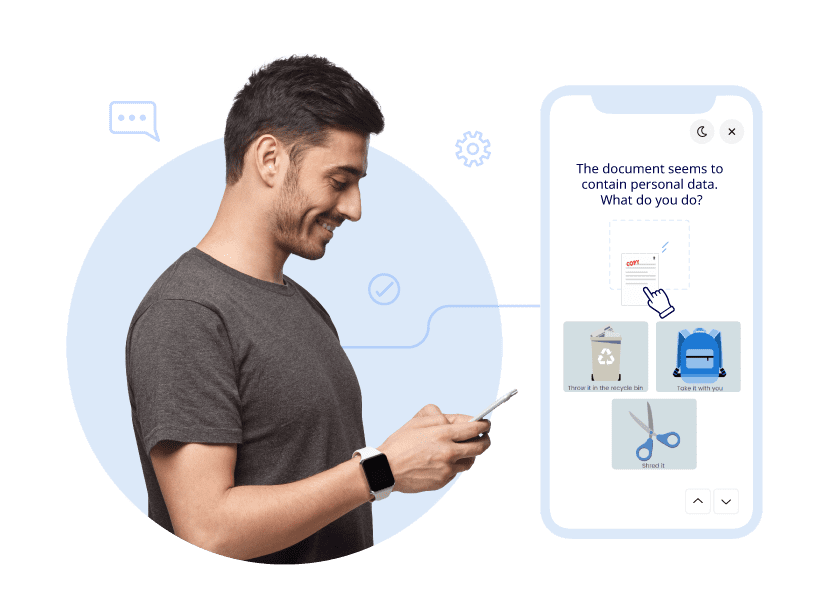 Out-of-the-box compliance training
Create a better learning experience and increase knowledge retention with our plug'n'play gamified learning paths.
Ready-to-use learning paths built by experts

Customized for a company in a hurry

Reach full potential in your learning with gamification, real-life scenarios, user challenges, etc.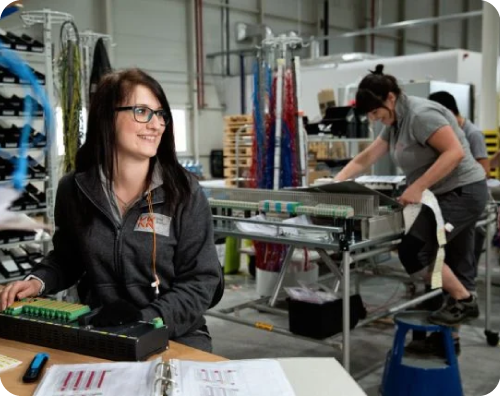 "KK Wind Solutions has used Learningbank's GDPR module with great succes. The digital learning was well received in the organisation and the employees got a concrete return of how to comply to GDPR rules in their everyday."
Kent Steensgaard, Global HR KK Wind Solutions
Get your personal demo
Fill out the form to schedule a free demo with one of our product experts. We will run you through the features and answer your questions.