Welcome to the future of employee training
!
Our new AI Learning Helper is here to revolutionize the way
you create learning and train employees.


What can our AI tool do for you?


Create entire courses
Create entire courses in a few minutes. AI-powered content of high-quality.

Build all types of content
Generate questions, answers, polls, etc. Get help on all types of content.


Brainstorm & rewrite
Write explanations or different versions of texts and help generate new ideas for new learnings.



Translate content
Translate
learning content into whatever languages you need in one-click.
AI changes the experiences for everyone for the better
Our tool will help you create better learning experiences for your employees and make life so much easier for L&D professionals.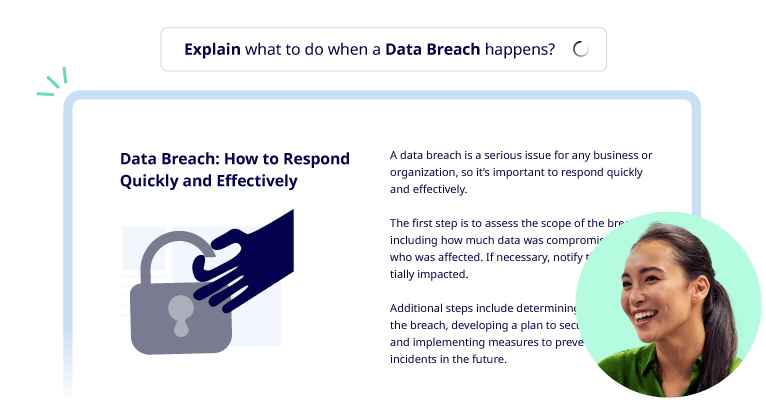 Time-saving
You can create training materials more efficiently than ever before. The AI tool can analyze large amounts of data and generate tailored training materials in just minutes, freeing up your time to focus on other important tasks.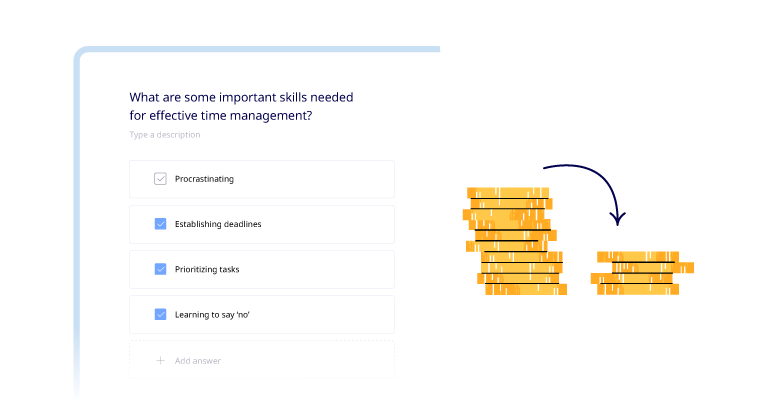 Cost-effective
Y

ou can cut down on training costs

– less work, fewer experts needed, and so on. The platform provides you with the knowledge you need to build learning content faster.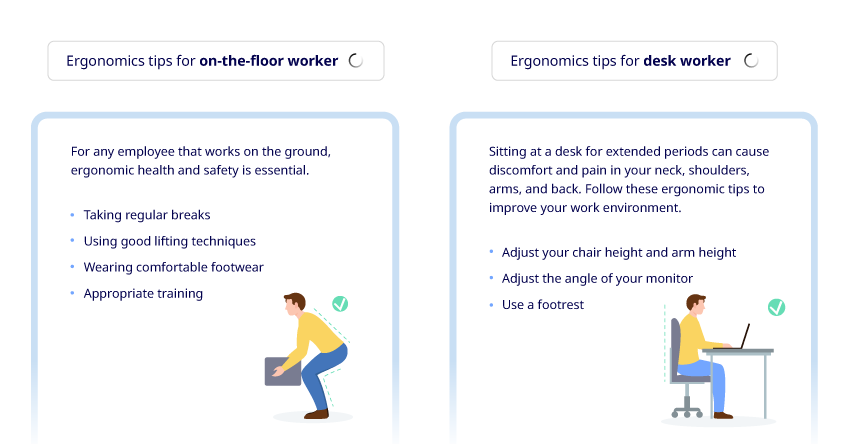 Improved engagement
You can keep learners engaged and motivated throughout their training. The platform can generate content in different difficulty levels, tone-of-voice, storytelling, etc.
Don't miss out on some of our other cool features!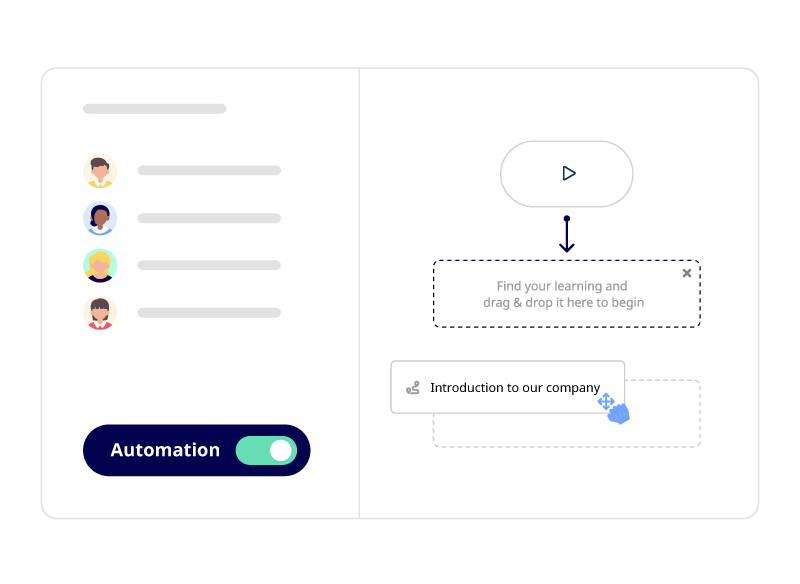 Just to mention one: our Sharing feature makes it easy to share learning – automatically!
You decide the trigger for a Sharing: this will enroll the right employees in a learning journey. The trigger could be based on job title, store, department, employment stage, etc.

Now you just

have to

connect the Sharing with your learning content and plan the order of your content, delays, and so on. It's

even

easier than it sounds!
Questions you might have
✔️ How trustworthy is AI-generated content?
Don't worry. The AI Learning Helper is built with a dynamic filter to ensure
the accuracy and relevance of the content it generates. But like everything else on the internet (and in life), it's a good idea to use one's common sense.
✔️ How does it work?
The AI Learning Helper is developed by OpenAI that uses a deep learning algorithm called a transformer to generate responses. In short, it is designed to understand the context and generate responses that are relevant and coherent when a user/admin inputs a message or question.
✔️ What is the functionality included in the AI Learning Helper?
In our content creator tool, the ModuleMaker, the feature can help you generate everything from multiple-answer questions and polls to whole slides on specific topics. But we're continually developing our AI Learning Helper, so you in the future will see it in all parts of our learning platform.
✔️ Is it secure to use in a company context?
Yes! It'll not collect data from your platform, it'll only generate responses for you. These responses will be based on open-sourced content from the internet.
Get a product tour and meet the AI Learning Helper