Lindab
From Classroom Training
to Time-Saving Digital Learning
| | |
| --- | --- |
| | Industry: Manufacturing |
| | Size: 5000 Employees |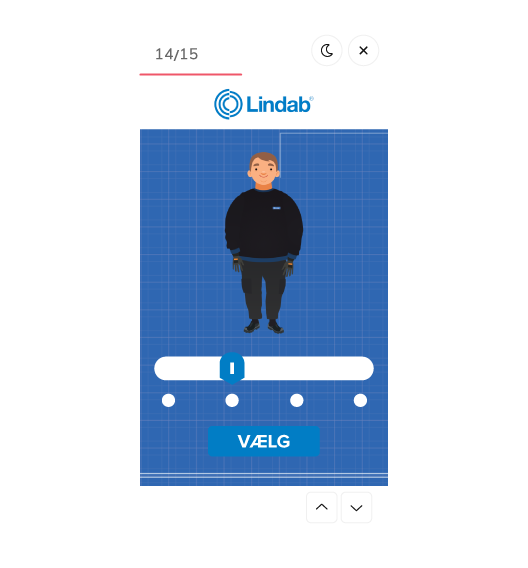 Lindab is an international Group that develops, manufactures, markets, and distributes products and system solutions to simplify construction and improve indoor climate. What started out as a small sheet metal workshop in a tiny village in southern Sweden in 1956 has now grown into a big international company with more than 5000 employees spread over 125 locations in 24 countries.
Challenge
Lindab has employees in several countries and wanted to give them all the same training. It used to be a lot to organize, check everyone's calendars, prep the courses, book training facilities, flights, hotels, and so on. If you were new at Lindab you might had to wait up to 6 months before the next product training, as it was only offered twice a year.

"It was very time-consuming, and the new employees missed out on a lot".
"When it comes to our classroom trainings in general, I often spent three evenings a week to plan training, and when I met the people in the workshops of 10-14 individuals, I had maybe 1, 2, or 3 people who thought: "What the hell am I doing here? Because this is Advanced Air Training, and I don't even know the basics." So, it was both irritating for me and for the people in class, because I had to spend time explaining the basics, and it could also be annoying for the ones having the right level."

Krist Viaene
Academy Manager
This was the situation at Lindab. Additionally to unaccessible training, they did have a lot of valuable information – but it was scattered in their SharePoint which made it hard to find and was very unengaging.

" Even myself I had to spend 15-20 minutes each time to search and find it. We had a lot of materials, but nobody was finding it, and nobody was using it." Krist continues.
Solution
Lindab decided to switch up their classroom training and go digital. In Learningbanks' platform, they created their own "Lindab Academy".
The platform has not only allowed Lindab to collect all their training in one spot but also helped them create an effective, engaging way to reach the right employees with the right, training at the right time by automating a lot of tasks.

The platform makes it easy to structure and organize local hierarchies and departments as well as create learning journeys and set up rules – perfect for a global organization:

"It is very easy to use the platform. Everything is pointing at itself, you don't really have to search, and scroll through 25 menus before you find the right button. It is also the feedback I get from the people working with it."
Krist Viaene


Academy Manager
Results
Now Lindab can create personalized Learning Journeys for each employee to train, upskill & reskill in order to support their employees from where they are. This makes the employees and Lindab better prepared for their customers' requests and needs.
"It's a win-win-win-situation. It's a win for Lindab, it's a win for the employee and it's a win for the customer," says Krist.
Another positive result according to Krist is time and money saved:
"We reduced the time for the classroom trainings from a couple of days to one day, so, we have saved a lot of time and money. And now, we can let the people get the basics with the digital learning before they come to class, which gives a better experience for everyone."
It's not only the local admins that are happy with the platform so are the users:
"500 employees are assigned to the safety training, and we have a completion rate of 89 %."
Krist Viaene

Academy Manager
Key takeaways
Reduced classroom training from several days to one day
Provide the right learning to the right employee, at the right time
Saves time (everything runs automatically after set rules)
High completion rates on training
Created local hierarchies in the platform for their global organization
Very user-friendly platform
Dazzled senior management with the new digital training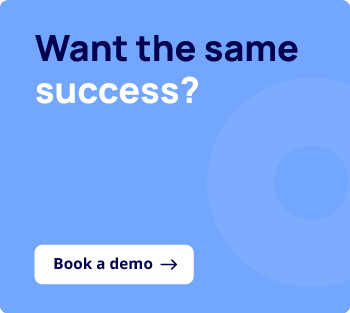 Download the case here