From Boring Classroom Training to Engaging Digital Training
| | |
| --- | --- |
| | Industry: Service/Health Care |
| | Size: 4300 Employees |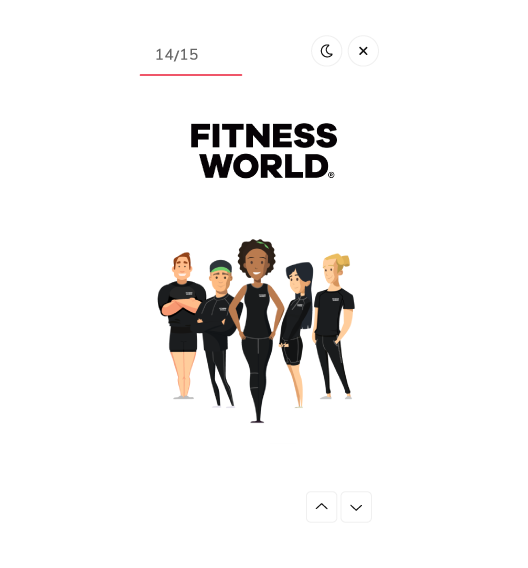 Fitness World (now called PureGym) has existed since 2005 and today they are Denmark's largest fitness franchise with more than 170 centers and nearly half of a million members. They employ about 4300 fitness instructors, personal trainers, center staff, and employees from their headquarters.
Challenge
Before Learningbank came into Fitness World's life, they trained their employees with traditional classroom training. As Fitness World grew and started to develop they needed a more efficient way to train their employees. This is when they started to rethink the old and felt a need to go in more digital directions to better support the organization.
Solution
Jaqueline Jensen, Learning & Development Consultant at Fitness World s uses Learningbanks' platform in 80 percent of her projects and work tasks as a tool. She explains how they save a lot of time thanks to the platform:
"If we didn't have the learning platform, we would not receive the same output, and management would have to spend much more time on training employees."

"Now, instead we can send out information from the Head Quarter to ensure that all employees across Denmark receive the same information. As an add-on we create tailored onboarding plans for the individual staff group, and these plans are made centrally as well. Thereby we can ensure that the employee is ready to take on their new job role, and management can focus on the local training," Jaqueline says.
| | |
| --- | --- |
| | Jaqueline Jensen, Learning & Development Consultant, Fitness World |
Results
The employees have had a really positive reaction to the new form of digital training, but they are hungry for even more.
"When we got the employees onboard, they thought it was really nice with more digital training. They are used to playing games all the time, candy crush on the bus - and you name it. So, we feel that we should be even more up to speed and that is why we are developing learning universes that are even more gamified for the employees," Jaqueline says.
When Fitness World started the digital learning journey the completion rates were only 3%, because the employees didn't know that the learning platform existed, but by relaunching the platform and by starting a series of initiatives they raised the completion rate on the digital onboarding to 80 % and 70 % for the remaining learning paths.
"If you ask the employees, they will definitely say that the digital training has become an integral part of their workday." Jaqueline continues.

Fitness World can now quickly change or update learning modules and reach all their employees fast.
"It is very intuitive to work with the Modulemaker in the platform, and we look forward to it can do even more, because we want to create content with more gamification elements. But almost everyone can access it and use it with ease, and you do not need the great IT skills to get started," Jaqueline says.
Since the beginning of the collaboration, a lot of new features have arrived on the platform, and Fitness World has benefitted a lot from them. One of the things is that Fitness World now quickly can change or update learning modules that are published already.
"One example is from the first corona lockdown, where we should prepare our employees for a new type of workday. We sent out messages and learning modules for the employees, which changed according to the restrictions from day to day. […] We have nearly half of a million members in Fitness World, so everything must be in order".
"The feedback I have received from management on the new we are creating has been very positive," Jaqueline says, and finalizes:

"We want to be market leaders and this is also the case at the digital learning area - this will among other things be something that separates us from our competitors and attracts competent and ambitious employees."
| | |
| --- | --- |
| | Jaqueline Jensen, Learning & Development Consultant, Fitness World |
Key takeaways
Increased completion rates from 3% to 80% on digital onboarding

Saves time by automating training in the platform

Transformed their learning materials

Finds Learningbanks' platform intuitive

Created more than 250 learning modules in the platform on their own

Uses Learningbank as an extra co-worker and sounding board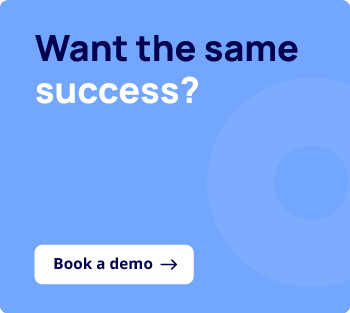 Fill out the form to download the case