NEXT GENERATION LEARNING MANAGEMENT SYSTEM
The Learning Lifecycle Platform
- built for today's workforce
Meet the world's first and only learning lifecycle platform right here. It's intuitive and simple to use. You'll never go back when you've experienced the endless possibilities.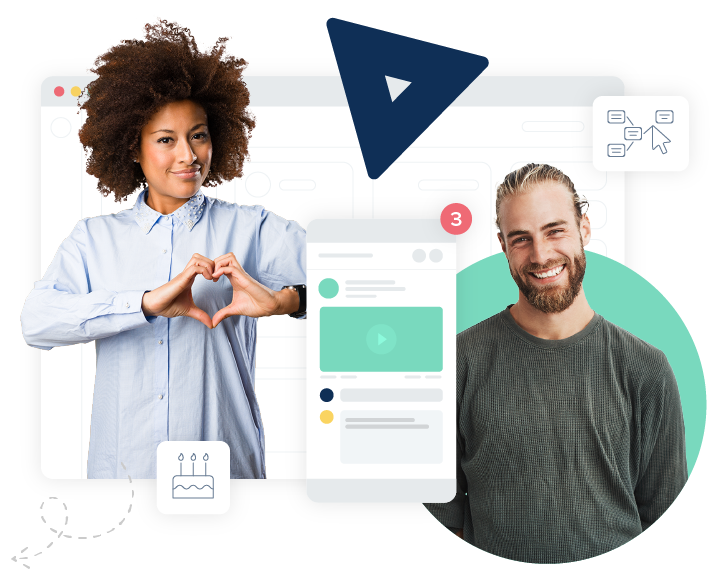 Wait.. What's a learning lifecycle platform?
A learning lifecycle platform takes some of the best features from both the LMS and LXP. Let's be honest, we just took the best parts and threw the rest out.
The platform is based on a more holistic vision and a focus on the learner. This way, it is easier to follow up and create learning for employees on the specific stops on their journey.
Some of the keywords are automation, interactive learning content, analytics, high user experience, and easy-to-use for both admins and users.

But the best part is, you'll have the best support team in the world by your side.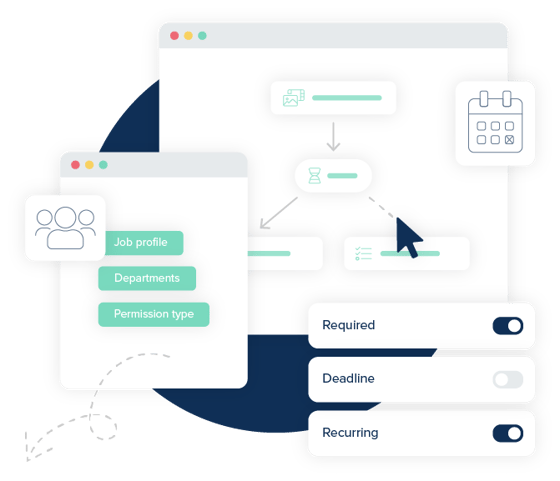 LOVED BY LEARNERS AND L&D TEAMS
Learning Journeys
– the right learning at the right time
You can easily build learning journeys based on e.g., job function or department – for both new hires & current employees. Everything can be scheduled and set up as recurring events that trigger the right learning at the right time. No more rebuilding and doing the same manual tasks over and over again - build it once and the platform will do the rest.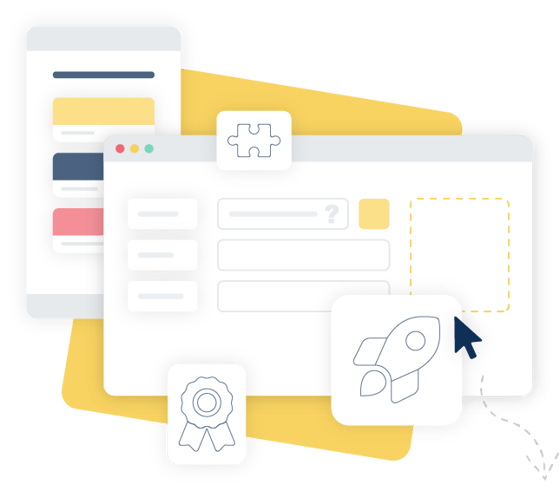 Learning Content
– say goodbye to boring learning
Transform your organization into a learning organization with a learning ecosystem. Creating fantastic digital learning that your employees will love has never been easier.
Create your own content
You can easily create engaging content, tests, and user challenges in the learning paths and involve your learners in the learning content. They don't have to be passive (and bored) learners anymore.
Ready-to-use content
Unlock the possibilities with our ever-growing Learning Store of customizable & gamified learning content.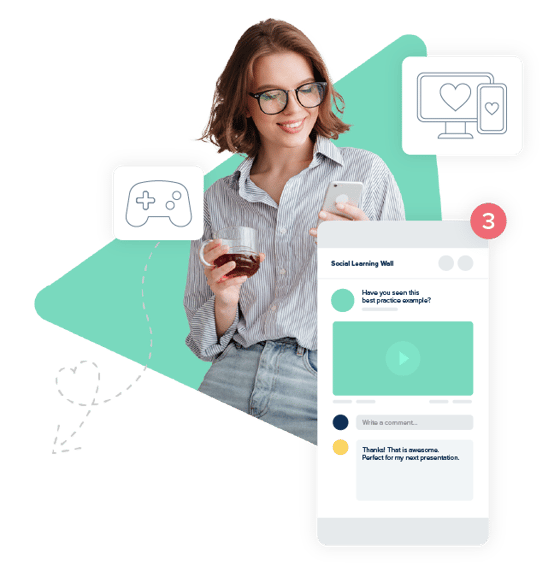 Employee Engagement
– turn your training into an engagement tool
The platform is much more than just a pretty interface. The core of the platform is engagement. Every part of the platform is designed to engage your employees from easy access on any device and with the single sign-on to elements as notifications, social learning, customized platform, and much more.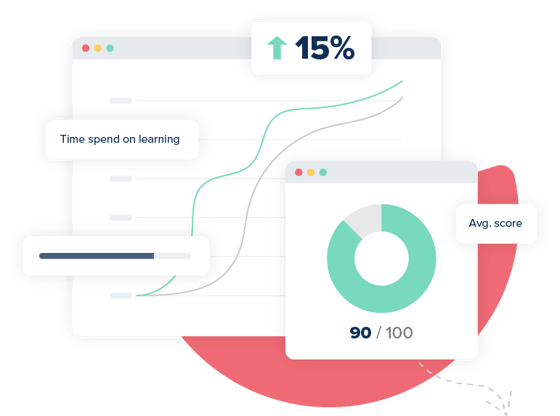 Analytics
- helping you prove the value of L&D
You need real and tangible data to make informed decisions. Learningbank gives you key insights to improve learning and your business. The dashboards and detailed reports give you the ability to prove ROI, track performance, and document learning outcomes.
Every interaction is tracked, giving you advanced analytics, useful dashboards, and automated reports without raising a finger.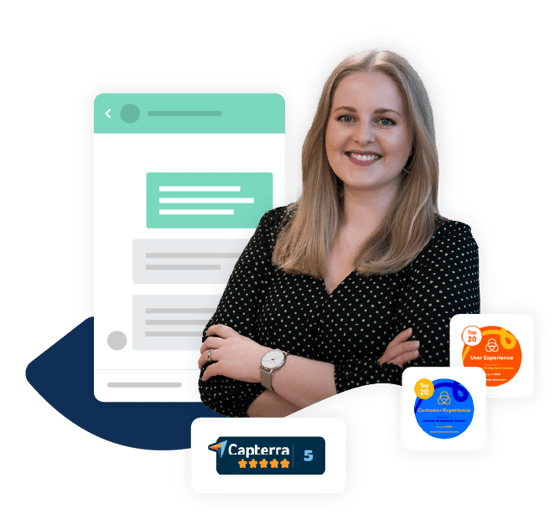 Implementation, Adoption & Support
– You're never on your own!
You're not alone—we promise. We will continuously deliver the best support for you and conduct vitality check-ins also after you press the go-live button. We make sure to integrate the platform with the other software and systems you use daily, for example, HR systems, workforce management, ERP, and communication tools.
When we are close and know each other well, we'll be like colleagues. This is why we are more than just another learning system.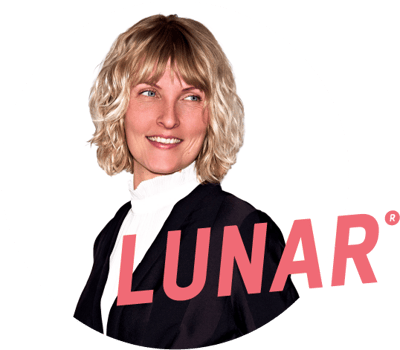 "It is really nice, that everything runs automatically in the platform, and when new employees join Lunar, they automatically receive learning from the platform."
Nanna Kvist, HR Coordinator, Lunar
Meet some of our favorite features

Integrations & Single Sign On (SSO)
No extra clicks, no open tap overload. All your systems and data are simply integrated in the platform, and the single sign-on makes it easier to access.

Customized Platform
Your platform, your way. The colors, the logo, the font. Customize your platform to make it scream your brand without a single drop of doubt.

Automation/GDPR ready
No fuss. No muss. Forget about deleting employees, when they move on. The platform forgets them too - automatically.

SCORM support
Include ready-made SCORM-format learning units in your learning paths with a few clicks.

Social Learning
Reflect and interact with your peers to maximize the learning outcomes.

Learning Store
Ready-to-use digital micro learning content for training in sales, GDPR, conflict handling, IT security, etc.

Blended Learning
The platform supports blended learning with the ability to create physical courses, events, and also manager driven tests.

Optional & Required learning
Balance push and pull learning with the platform. Put the required learning right at your employees' fingertips but also allow them to dive into on-demand learning.

Learning Journey/Sharing
We reimagined the way to share and schedule learning. Build learning journeys for your employees with an easy-to-use drag'n'drop function.
Take a look inside Learningbank