Templates & Tools
Explore Learningbank's calculators, sheets, and checklists.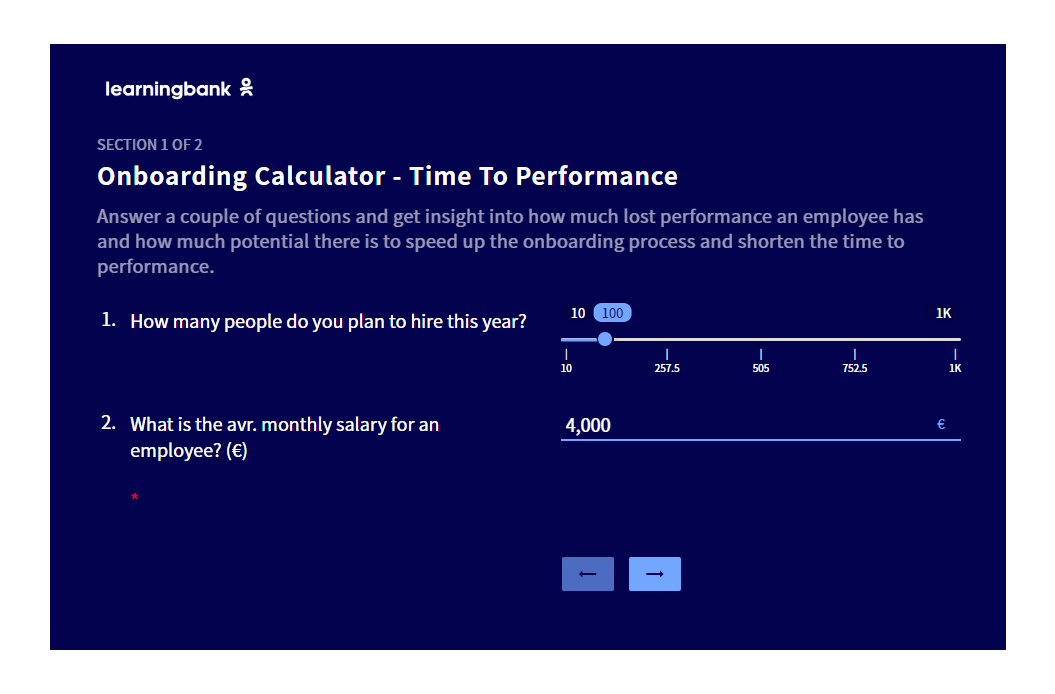 Onboarding calculator
How much does it cost to onboard a new employee? Why not ask how much money you can save with onboarding? Try the calculator and see what you can save on employee onboarding.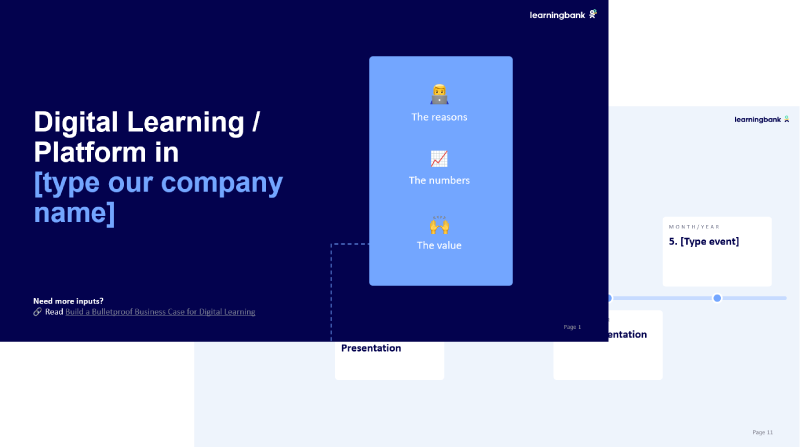 LMS business case
PPT template
Use this template to for when you're creating a digital learning/platform business case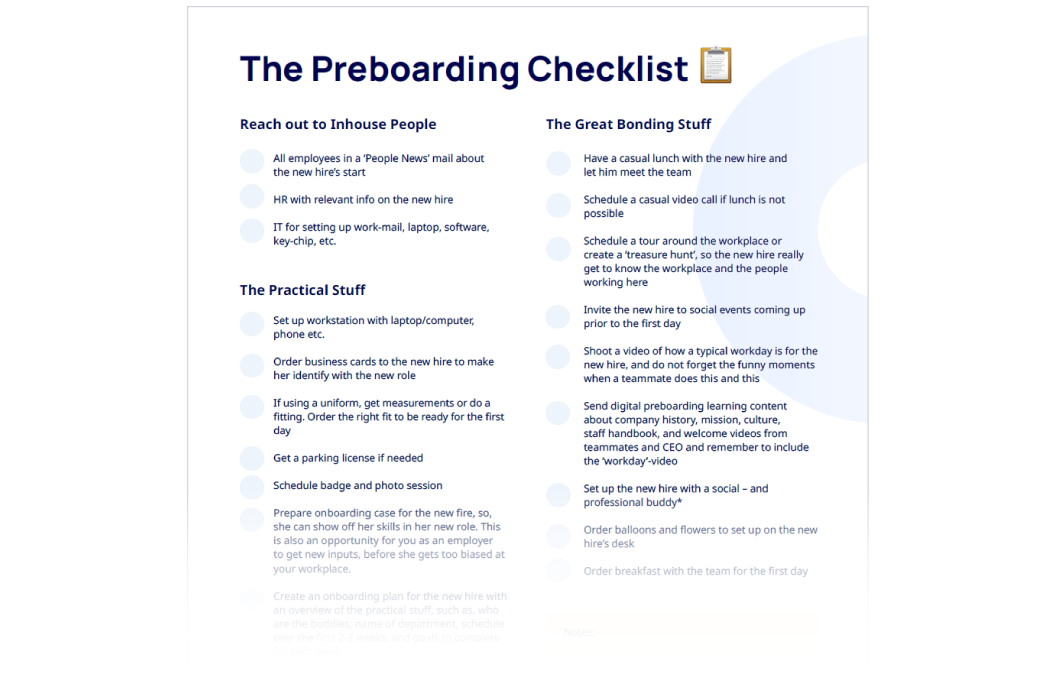 The Preboarding Checklist
Use this PDF checklist to get an overview of all the crucial steps in your preboarding process.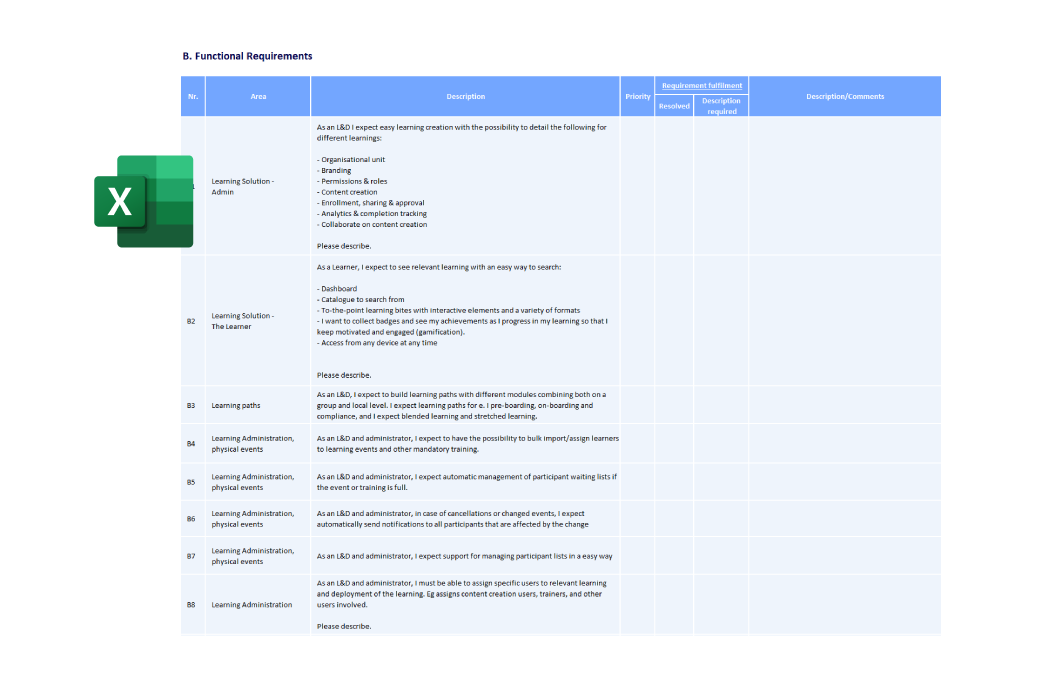 RFI Excel Template
for LMS
The aim of making an RFI is to gain a better understanding of the market for Learning Platforms and LMS and what the different suppliers can offer in terms of solutions.
Ready to see Learningbank in action?