Reach & train your manufacturing workers anywhere, anytime
The Learning Lifecycle Platform makes it easy to train managers and employees in manufacturing / production companies. Improve productivity, efficiency, safety, and compliance with engaging and automized employee training.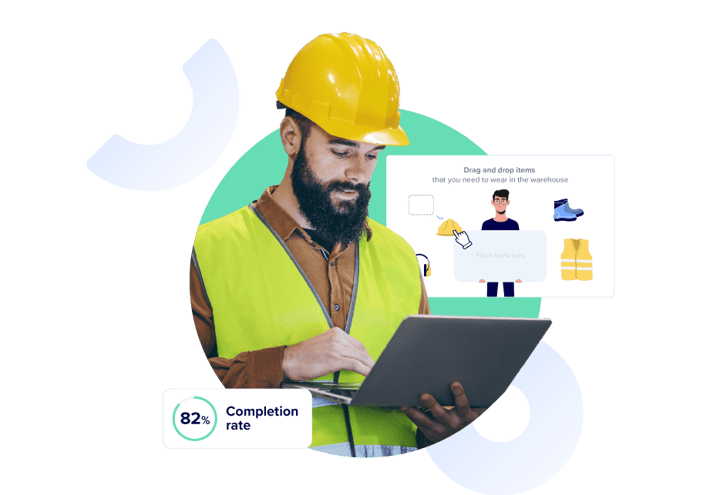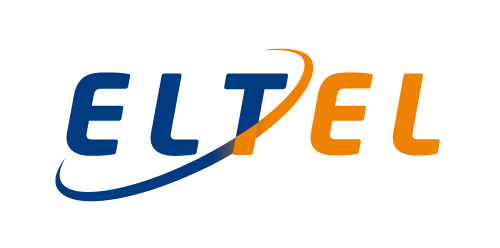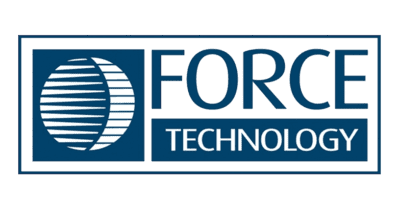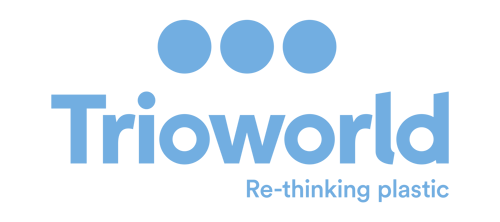 Meet your challenges by educating your workers on the floor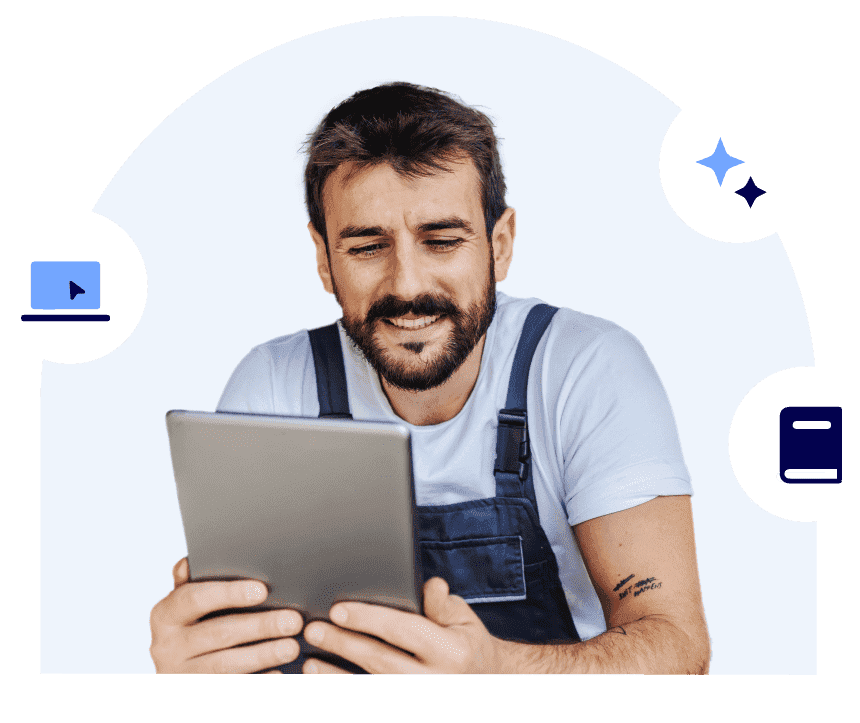 ✨ Prepare employees for the future
Meet future challenges with training in areas like security threats, compliance, and adoption of digital technologies.
✨ Attract and retain employees
Today's employees crave growth opportunities. Help your employees grow and succeed in their roles.
✨ Confirm the quality of all employee training
Streamline training across locations and provide digital training that meets the needs on a regional and global level.
A few essential

trainings

✔️ Pre- and onboarding ✔️ Safety on the floor ✔️ Compliance & GDPR ✔️ Policies & procedures ✔️ IT / Cyber security ✔️ Leadership & management
How does it work?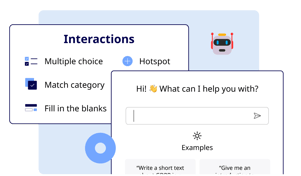 Create content with interactive features – and save time with the AI-assisted learning
helper
and overcome language barriers with auto-translation.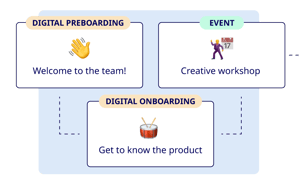 Build automized learning journeys for

e.

g

onboarding and connect different types of learning -

on-the-floor training, digital training, and instructor-led courses.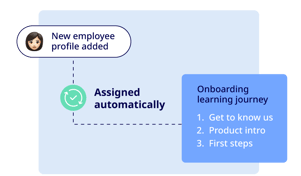 Now, employees will automatically receive digital learning when they meet the trigger
e.
g
change job role, store, or something completely else.
Pssst
… We have integrated the platform with your HR system/software, so
everything is running smoothly for you and your employees.
Meet our customer - Lindab
They have already achieved so much:
📖 All training materials in one place
🙌 Reduced classroom training from several days to 1 day
🦺 A more effective way to reach the right employees with the right training at the right time
Why the manufacturing & production industry loves us

App/mobile learning
What's in your employees' pockets? Yes, their phones. Train your employees anywhere, anytime.

Interactive
Make learning more engaging to improve the experience and the learning outcome.

Micro-learning
Short learning courses for your employees to learn in small bites during their work day.

Blended-learning
Combine digital learning, on-the-floor learning, and instructor-led courses for better learning experiences.

Auto-translation
Translate your learning content with one click. Provide your employees with learning content in more languages.

AI-powered Learning Helper
Save time with a digital assistant bot that helps you create the best learning content.

Automize learning journeys
Set up automized learning paths based on triggers like role,
store
,
employment stage,
etc.

Track
performance
Easy follow-up on
store engagement
/performance and let managers track employees' progress.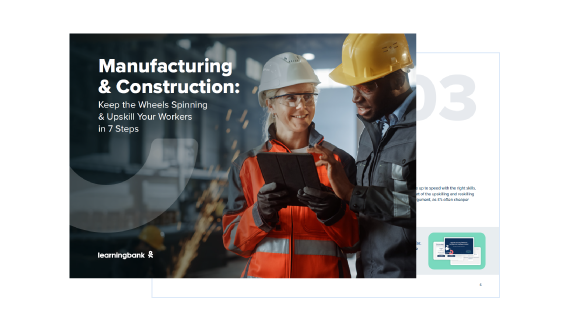 T

he manufacturing

ebook
Get insights and tips that'll help you: map out the (needed) skills, identify who needs upskilling/reskilling, create your upskilling & reskilling program, and prepare your workers for the changes.

Ready to reach
and train
your entire manufacturing workforce?
Get a demo of our Learning Lifecycle Platform and see some of the best use cases for manufacturing companies.

We've helped companies like: