Webinar: Insights with Learningbank
Creating A Learning Journey for Employees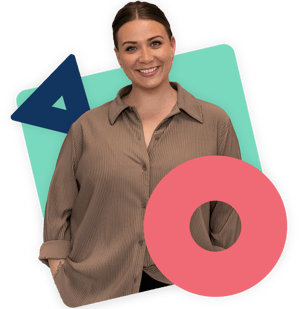 Insights with Learningbank: creating a learning journey
Our world is dominated by knowledge and rapid, unpredictable change. The ability to learn and to continue learning is crucial for individuals and organizations. Therefore, we have dedicated this webinar to revolve around LEARNING JOURNEYS.
In this webinar, you'll learn what to keep in mind when creating a learning journey - and how you can structure and manage a learning journey.

We don't like to brag but Katrine Ernst, our Senior Customer Adoption Manager, is one of the best in her field (sshhh…). She really knows a lot of stuff about creating valuable learning journeys for employees - she has done that for a lot of organizations in many different industries.

Katrine will share theories behind creating a learning journey. To put theory into practice, she will also show how to build a learning journey in our learning platform.
Drum roll please
Your Speaker
In this webinar, we've teamed up with one of our learning specialists.
SENIOR CUSTOMER ADOPTION MANAGER

Katrine Ernst
In Learningbank, Katrine is responsible for onboarding customers and helping them set up learning journeys for their employees.