On-demand Webinar
Nordic Learning Trends 2022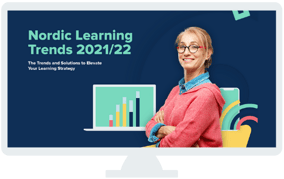 In this webinar, you will discover the latest learning trends including:
Challenges & Priorities
The Most Popular Learning Formats
Learning Outcomes
You will also find out how Novo Nordisk and Learningbanks' customers are working with learning in their organizations.
The webinar has its base in the Nordic Learning Trends Report 2022. We asked more than 100+ HR & L&D professionals and leaders working with learning, and their answers have been collected and analyzed in the report.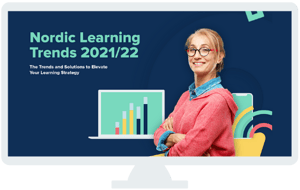 Psst! Here you can download the Nordic Learning Trends Report for 2022!