Download the new report
Nordic Learning Trends 2022
Did you reach your targets for this year? And are you ready for the next? Let the Nordic Learning Trends 2022 be your guide and inspiration to plan and make an impact with your learning efforts for 2022.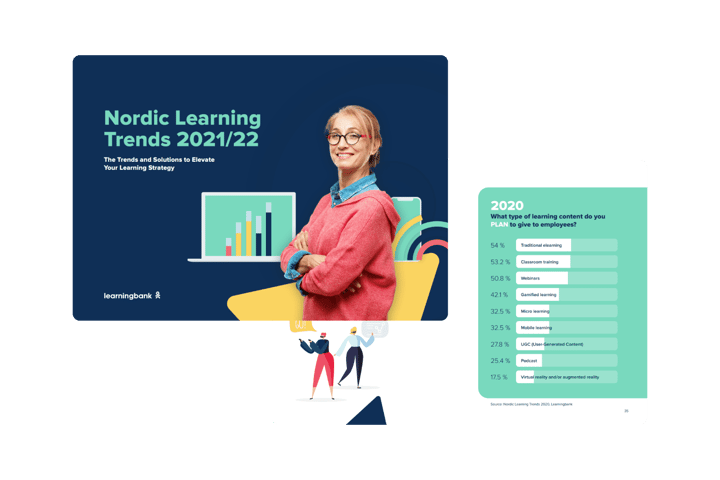 In this report, you'll gain insights about:
The biggest challenges and priorities for HR & L&D professionals in the Nordics – and how to handle them
Investments in HR tech, and especially how our respondents use LMSs and learning platforms, for example, what they think are the most perfect features in a learning platform
The split between digital vs in-person training activities and the most common number of training hours
The most popular learning formats today, and what formats are planned in the future
Whether User-generated content (UGC) gained more praise this year
Personalized learning and how HR & L&D prefer to learn themselves
The most important learning outcomes and how they are measured
Free Ebook Download
Get the Nordic Learning Trends 2022
This year, we once again asked more than 100+ HR & L&D professionals in the Nordics about their challenges, priorities, and learning strategies.
And we want to share these insights with you.