Product Training at Your Fingertips
Empower your employees with product training in a convenient and accessible way, leading to improved customer satisfaction and increased sales.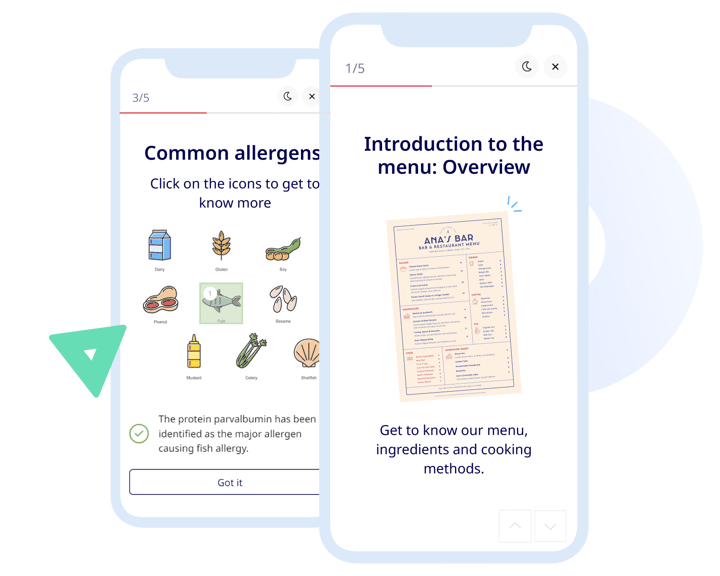 They love us! We think you will too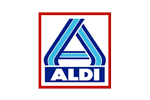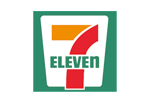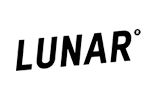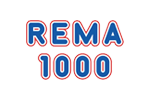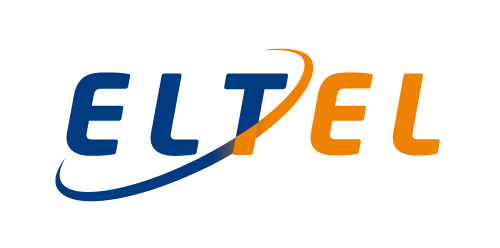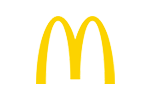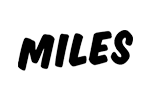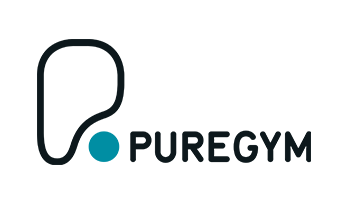 Unleash the Power of Product Training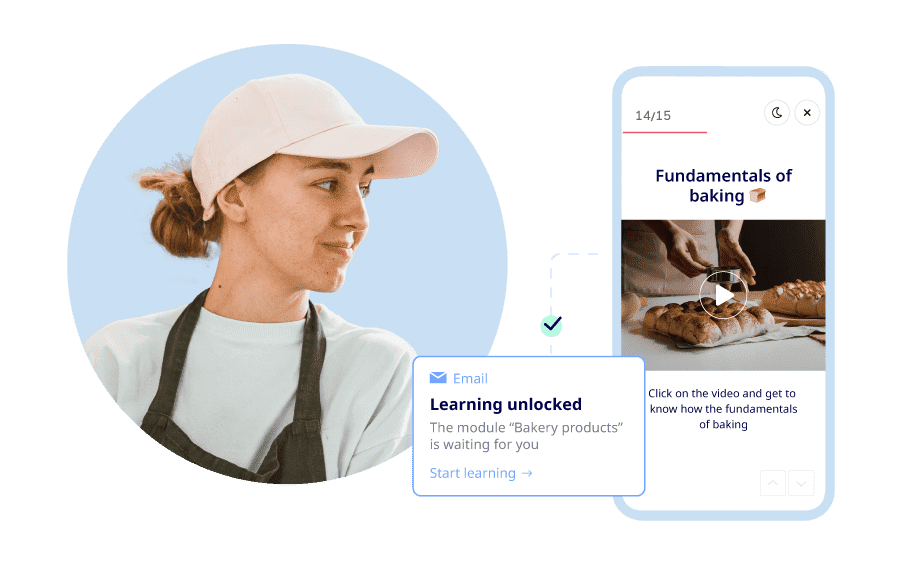 ✨ Improved product knowledge. Equip your employees with a thorough understanding of your products
✨ Boosted confidence. Build a team of confident professionals by providing product training
✨ Increased customer loyalty. Deliver outstanding customer service through knowledgeable employees
✨ Improved problem-solving skills. Enhance your employees' problem-solving abilities and equip them with the skills to tackle complex issues
Revamp Your Employee Training
Transform your employee training with our cutting-edge Learning Lifecycle Platform, empowering you to create captivating and immersive product training experiences.
🚀 Engagement

Create captivating learning experiences with interactive lessons that encourage active participation and provide hands-on practice, reinforcing product understanding.
💫 Blended learning


Combine various methods, such as online modules, instructor-led sessions, and workshops, all in one learning path to create a comprehensive learning experience that suits your employees' needs.
🕹️ Gamification

Make training fun and engaging by incorporating gamification elements, such as quizzes, challenges, and rewards, motivating employees to learn.
💬 Social learning


Facilitate knowledge sharing and collaboration among employees through the Social Learning Wall, where they can ask questions, share insights, and learn from each other's experiences.

What Makes the Learning Lifecycle Platform Different?

Our Learning Lifecycle Platform combines the best of LMS and LXP to offer both personalized and formal learning capabilities.
The platform's AI Learning Helper and automized learning journeys save administrators valuable time while supporting blended learning, which seamlessly combines digital and in-person training methods. With Learningbank, companies can unlock employee potential and foster a culture of continuous learning leading to happier employees.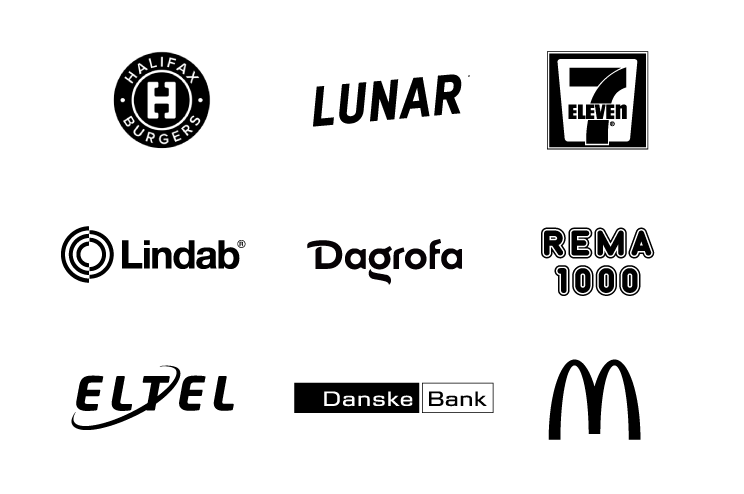 Trusted by more than 180+ companies


"Before it took me approximately 2 hours to make a [course] module, whereas today it takes 20-30 minutes."
Rebecca Mårtensson, IIH Nordic


"[...] the platform is very user-friendly – both for the many learners and also for the people who have to administrate the platform."
Søren Larsen, Crossbridge Energy


"If you ask the employees, they will definitely say that the digital training has become an integral part of their workday."
Jaqueline Jensen, PureGym

Schedule a demo, today!
Enter your details and one of our experts will get in touch to book a free, no-obligation demo where we can dive into your company's specific needs.

We've helped companies like: