Take (some of) the stress out of learning management with recurring modules and first/last day scheduling.
Feature: Recurring
Once again, we have listened to our admins and created this new feature for recurring modules – which are modules that we (the users) have to do over and over again, i.e. compliance training that we have to repeat every year. The new Recurring feature makes it possible to select X number of days after which a module must be completed again and thus automatically assigned to the employee/user.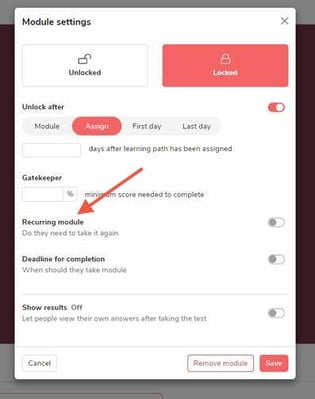 Feature: Schedule based on first and last day
Let's take a look at the other new feature. This one makes it possible for admins to schedule modules based on a user's first and last day.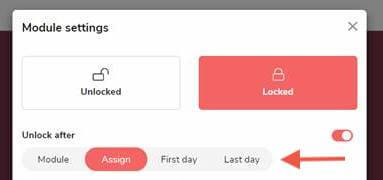 What? YES! Now you can plan a module more precisely in relation to the first and/or last day. Based on a user's first day, one can ensure that the user gets the right modules at the right time.
Pssst… Did you hear about the new SHARING feature?
You can set up rules that automatically share learning to newly created users that match the set criteria. This adds next-level flexibility and ensures an even more user-friendly approach to learning sharing. Learn more about Sharing in this video.