We upgraded the user management feature in the platform. Read more about the upgrade here.
We want to develop our platform constantly, not only by adding new features but also by improving the user experience.
This feature release we focused on upgrading user management in the platform.
We have changed the background on all sides to off-white, so that the platform design gets even more consistent and the contrast to the white cards gets even better.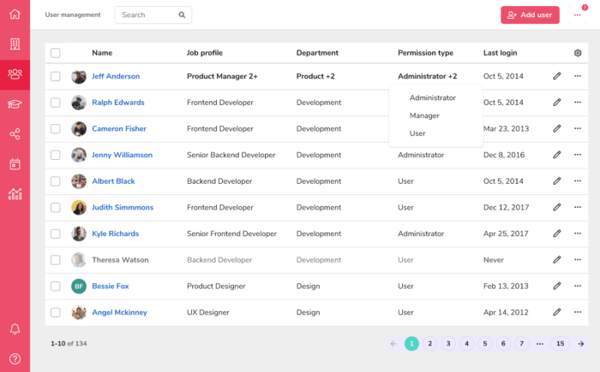 Saving screen space
We have started on moving the action buttons to the top bar, so that we do not waste valuable space on screens – on mobile as well as on desktop.
Another nice feature which has been added is the gears icon in the user management table, where you are able to toggle the displayed columns and filter on deactivated/activated accounts.
A final but not unimportant update to give you: Administrators are now able to set passwords for users in the user management!