Yes! You can create a new test element in Modulmaker. Learn more about "Fill in the blank" in this blogpost.
Product release posts can be snooze-worthy. Therefore, we'll give you a quick look at this new feature.
This is a part of the new interactive features where you can boost learner engagement.
What is this test element/challenge all about?
The user has to drag and drop the right words into the empty spots in a text.
This is what to challenge looks like – from the user view: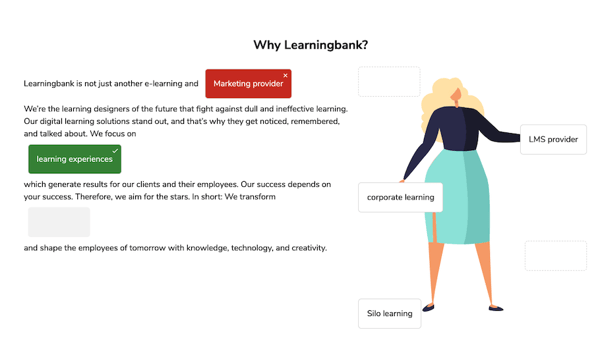 And it's pretty simple to set up this challenge for the admin: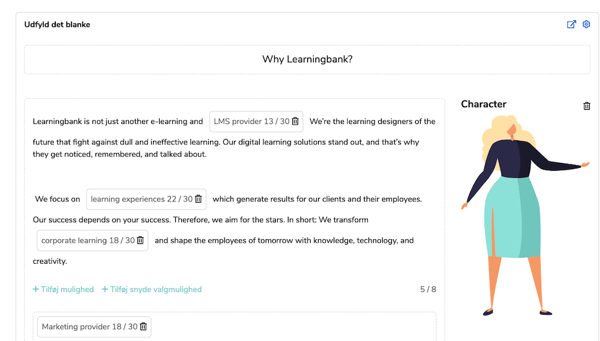 Would you like to learn a little more about "Fill in the blank"?
Please reach out to our Relations Managers at support@learningbank.io