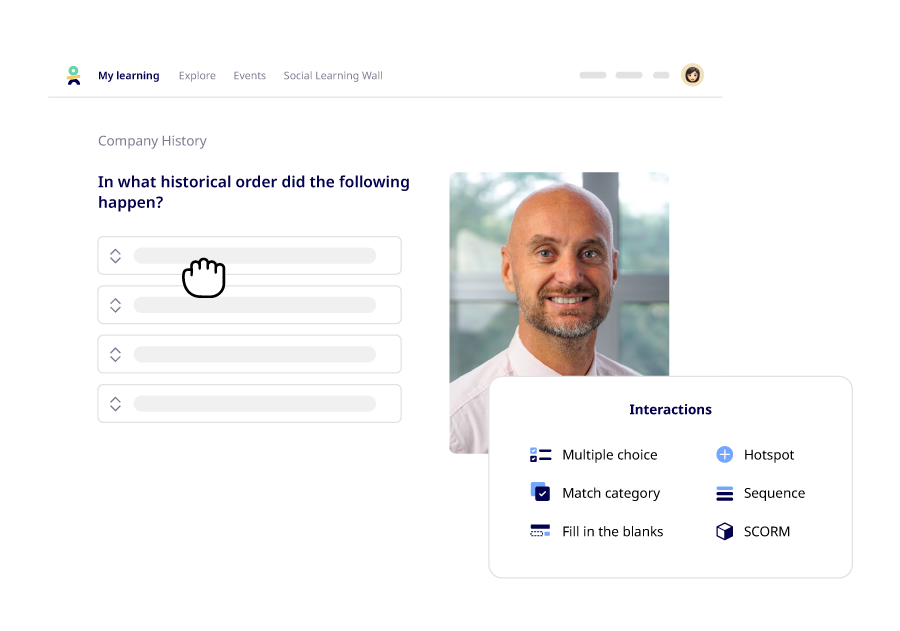 Learning Management System: Learn About LMS Systems Here
Get an introduction to Learning Management Systems here. Learn why these platforms for online training are important to HR, and how the features and tools bring value to a company.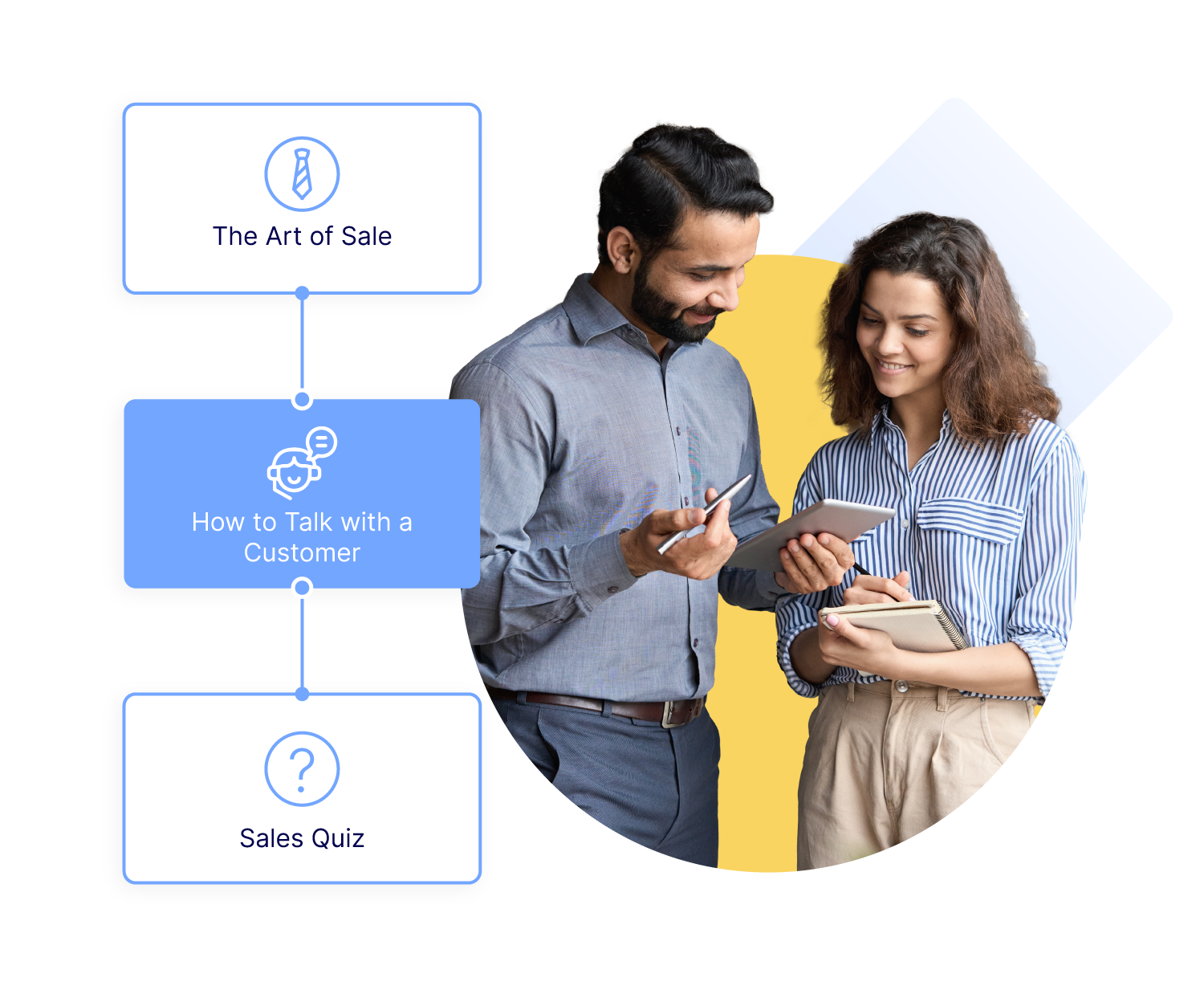 What is a Learning Management System?
So, what is LMS? The definition of an LMS or Learning Management System is a system where you can create, administrate, and distribute learning for specific individuals or departments in your organization. It is often used to provide digital learning (also known as e-learning) that administrators either design themselves or get external help to create.
HR Platform for employee training
With these systems you can control learning and development, training, and employee experience throughout the employee lifecycle and journey.
In other words, systems for learning can help you train, engage, and develop your workforce easier and in a more scalable manner. You can centralize all your training activities, keep track of the physical events, but also create digital training to complement the training events on the floor.
Top trending features for these learning platforms are for example creative learning content builders, mobile version, analyze & report tools, and social plugins.
Especially, being able to track and measure employee development with people analytics is crucial for companies today.
What is an online learning platform?
Overall, an LMS (or Learning Management System/Platform/software) is just one category of the many different online learning platform that exists. We will show you the difference on this page. So what is an Online Learning Platform? Basically, it is a platform for your learning management that is cloud-based and delivers learning online.

Like other business services you know of today, learning platforms are primarily used online and doesn't need to be installed as a programme on a computer or using an app on your devices for example.
Utilize various learning methods and content
Learning theories like microlearning, gamified learning, social learning, and blended learning can also easily come into play in the creation phase of learning content, modules, and specific learning paths tailored to the entire organization, departments, or individuals. Thankfully, you have many great options to find a perfect web based learning management software to solve your needs.
Learn more on this page and get inspired on how you can benefit from this technology.
Free e-book
Build a Business Case for Digital Learning
The process of developing a business case is important; a well-executed process enables you to develop a solid business case.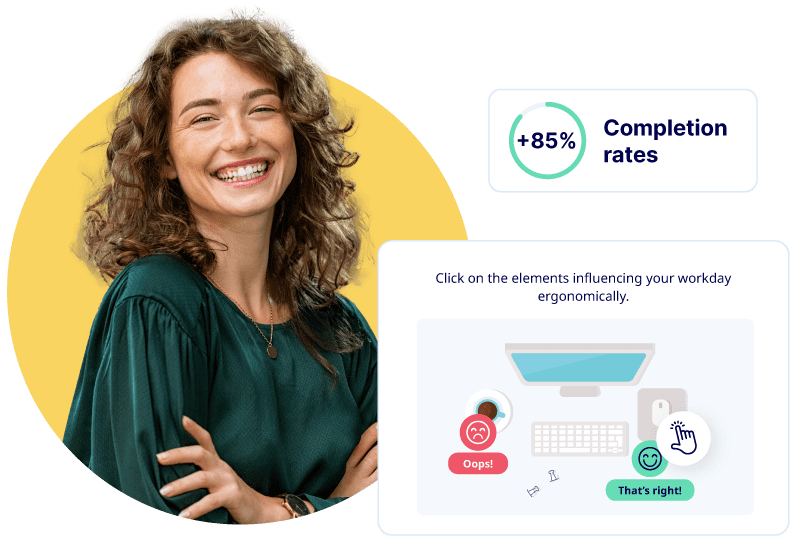 Why your business needs it
When employees thrive, companies grow. In order to grow your company, you of course need talented people to keep developing skills, adapt to changes, and know crucial information like how to prevent IT security breaches and how to create better customer experiences.

That's why learning and development is one of the most important areas an HR department and training managers works with today. But it is time-consuming if you don't have the right tool to administrate the learning management in your company.
7 Reasons Why your Business Needs a Learning Management System
Extra room in the budget: Digitalization of training activities reduces costs
Centralizing of all learning activities and saving time on administration
Keep track on learning & development processes for individuals, departments, and the entire organization
Tailor learning paths for all the stages in the employee journey
The possibility of being creative and building interactive content that boosts learner engagement
Ensure compliance training such as GDPR and IT security across the entire organization
Reaching employees on their favorite device with the right integration setup
Let's tell you more about the benefits your company can get with a learning platform such as ours. Watch the video here:


Free template
PowerPoint template for your LMS Business Case
Ready-to-use template for when you're creating a digital learning/platform business case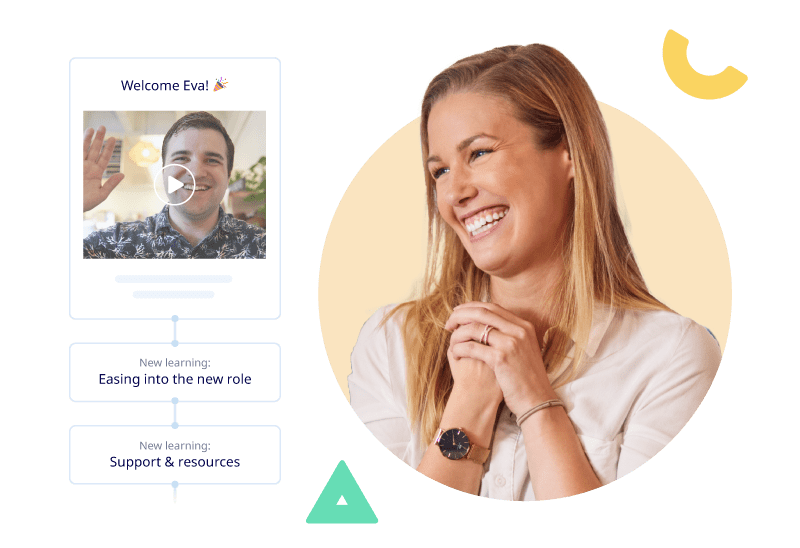 Benefits and Features of Learning Management Systems
Depending on the needs you have for the learning in your company, there are usually certain features that you need in general - and which most platforms include.
Features
Features of course depends on the system you are looking for in the context of the challenges and learning goals you have. There's a difference, for example, between being a growing company with 100 employees and being a larger organization - or maybe even a network of organizations in an extended enterprise. Let's dive into the features of LMS systems.
Creating learning content
Learning content is usually created in a form of content builder, where you can use different formats such as text, video, sound, or in some cases more interactive and gamified formats to build your learning modules or learning paths.
Combining these formats makes learning more engaging for the learner and boosts completion rates and individual results. For this feature, you may want to look for authoring tools in the learning software you're considering. An authoring tool can make it easier for you to develop learning content.
If you're looking for specific learning content for your employee training, most Learning Platforms offer the option for uploading content as SCORM files other vendors sell. Some of the best learning management systems also offer prebuilt content, such as IT security, conflict management, or sales training.

Read also: How to get better and cheaper sales training in a digital universe
AI & Auto-translation
Creating learning content is a crucial feature of any Learning Management System. However, creating quality content can be time-consuming and challenging. Although a fairly new function, a few modern LMS and learning platforms might already be able to offer you AI-assisted content creation.
AI tools that are specialized in creating content for learning and employee training let you produce new learning content in a fraction of the time compared to before.

One example is Learningbank's AI Learning Helper. It supports you in sparking creativity, generating ideas, brainstorming for interactive learning, and providing text and information in the format you please, may that be quizzes or a drag-and-drop function or whatever you need.
Another great feature to look for if you have a multilingual team is automatic translations. This is a huge cost and time saver as well. To read more about how an auto-translation tool in our learning platform works, read more here.
User management
User Management or Learner Management is a very important feature. In some LMSs, you can automize actions based on learner profiles, and you can scale learning content to larger parts of the organizations based on departments, responsibilities, and job roles.

Furthermore, you can often tailor specific learning paths for, for example, onboarding of new employees or department specific paths for special system training. Moreover, you can create development plans for the learners individually and follow and boost their process.
Notifications
A notification center where you can send direct messages to learners about new learning paths to complete or general messages is a key feature. Notifications can be sent in different formats such as mail or SMS and can go to multiple devices such as laptop, smartphone, and tablet.
Analytics & Reporting
A huge part of your learning and development should be following up on how your learning was received and who completed what in certain periods. An analytics and reporting tool is essential in many LMS platforms, where you can track specific learning paths and learners' development.
Here, you can see where you should update content to another difficulty level or boost in other ways to improve content and engage learners.
Display of Awards and Certifications
It gives a certain boost to learners if they receive medals, awards, or certifications when completing learning paths. A common feature in LMS software is a display on user dashboards with their streaks, medals, and the like, and comparisons with team members, job profile, etc.
Integrations to Other Systems, Software, and Apps
Platforms for learning management are not the only platforms that HR spends time on during their workday (digital hr is only getting broader). Most often there is a need to integrate the LMS system to other systems like your intranet, work schedule planners, and more. This feature is key to get the best out of your LMS.
Top benefits
You save time on administration
You can scale the learning
Employees can get learning and training they need anywhere, anytime
With a great user interface you can engage learners to do more training and online courses
You get insights on performance and development of your learning activities in the company
You can tailor learning to be relevant specifically for the end-user

You save money on costs, lost work hours

,

and transportation you usually spend on physical employee

training

AI-powered content creation in the LMS will cut both time and cost spent on the creation of employee training
Free e-book
10 Steps to Success with Digital Learning
Jump into these 10 steps to maximize the success of your organization's digital learning.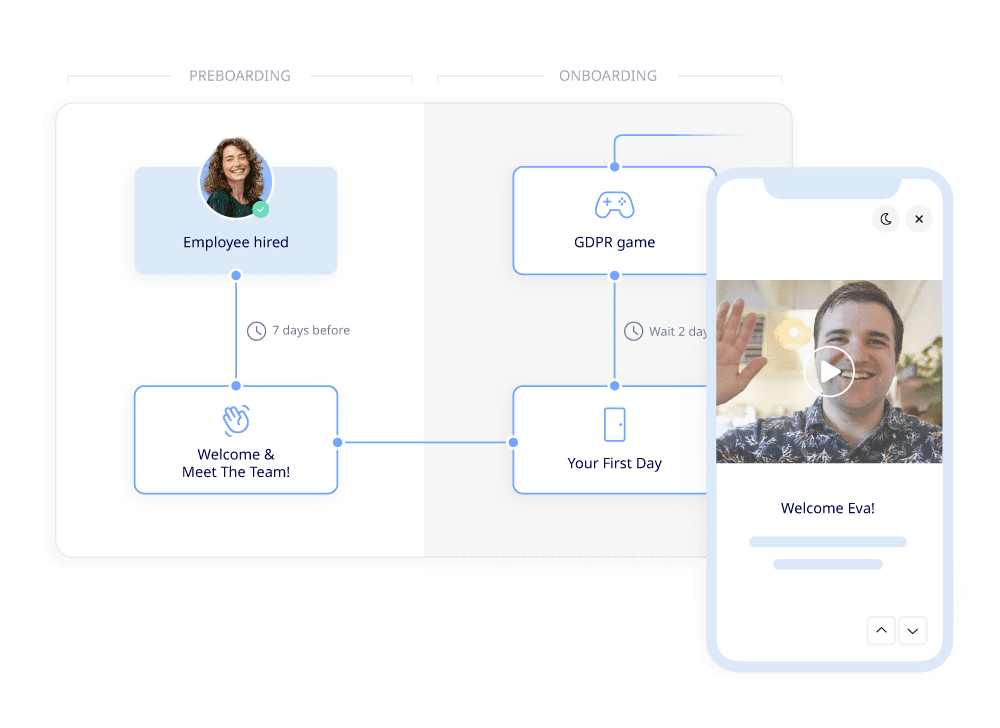 What's the best LMS system for business?
There are many learning management system examples and systems to choose from, but they all vary in price and can be built to serve specific industries like educational universities.

So, how do you find a learning management system that suits your business? Start by looking into the differences between LMS, LXP, and LLP to compare. LXPs and LLPs have a lot of the same features as a traditional Learning Management System, but, of course, also a lot of new features that could be more suitable for your business' needs.
The Definitions: LMS, LXP, and LLP
LMS:
You might already have read the definition of the LMS at the beginning of this page, but to have it clear in mind here it is, once again: It is a system or software where you can administrate, document, track, report, and deliver educational courses, training programs, or learning and development programs. Even so, a lot of vendors stick to the this label even though it can do more than a traditional LMS.

Read more about finding the best LMS here. Are you looking for the best LMS for your employees in a large organization? We've made a guide to find best LMS for corporate training here.
LXP:
A Learning Experience Platform (LXP) gives a personal, more tailored online learning experience for the users. The social factor is key at LXPs where users have the ability to create their own content and choose for themselves what learning content to consume. Whereas LMSs have an administrator-advantage, an LXP has the learner-advantage. Furthermore, an LXP is often open source where LMSs are more likely to be closed systems.
LLP:
A Learning Lifecycle Platform (LLP) provides learning content for the entire employee journey. At the same time, an LLP takes some of the best features from both the traditional LMS and LXP. The world's first Learning Lifecycle Platform was created by Learningbank.

Click on the the picture below and let us help you build a great business case for your learning.
What's the price?
Next up is to look deeper into the different price models for learning platforms. Price models which often are the same for LXPs and LLPs.
Open-Source
An open-source LMS is free to access but can have hidden costs when you need to customize and set up everything from scratch.
Pay-Per-Use
You get charged every time you or someone in your organization use a pay-per-use model. Simple as that. This definition, however, can vary. An example of use could be when a user takes a specific course. Pay-per-use is often subscription-based, and you will need to pay a monthly or annual fee.
Pay-Per-User
Pay-per-user is when you pay for each user who spends time on the platform. The pricing models, however, vary from when we speak registered users versus active users in a specific system. Most pay-per-user-models also have a monthly or annual subscription fee as part of the pricing model. Learningbank's Learning Lifecycle Platform is an example, where pricing starts at €399 monthly including 100 active users.
One-off Model
The title might say it. This model is something you pay for one time only - or maybe one time a year. These models often have a lot of fixed features, which both can be a pro and a con.
WEBINAR
How to find the right learning platform
8 steps to follow in the process of selecting the right learning platform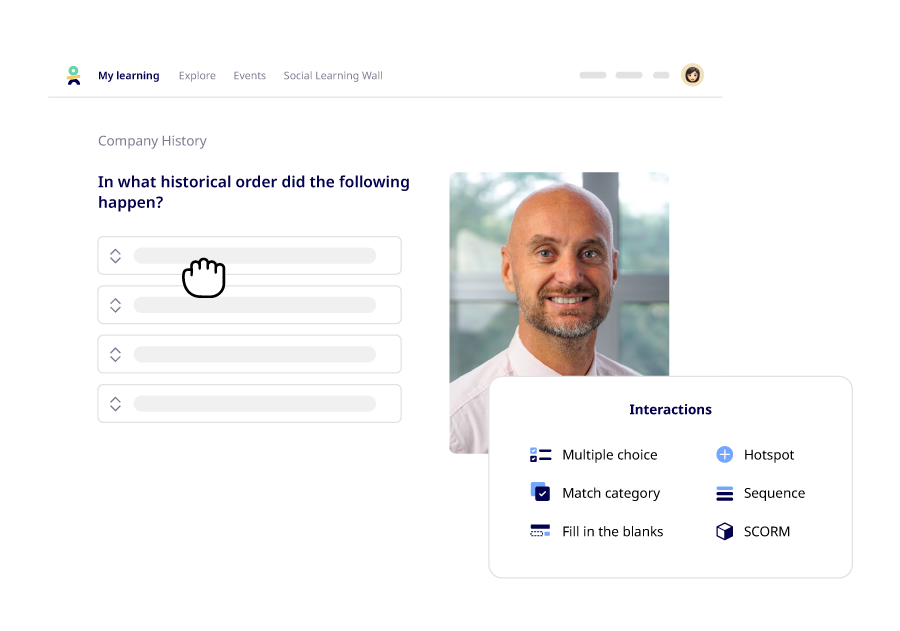 How to get the best start with an LMS System
It is not enough to invest in a Learning Management System and then you are done. If you want to achieve success with digital learning you need to think user adoption and make strategies to get the new learners just as invested in your new system as you are.
Areas to focus on to get started with an LMS system
Know your audience
At first, it is important that you know your audience and your needs. The LMS must be user friendly to create the best learning experiences. Remember to ask yourself – is your audience ready for this new way to learn, and do you have to campaign for it in a certain manner to get employees onboard? Think: What's in it for them? Not: What's in it for me?
Attention
Secondly, you must let the employees know the digital learning is coming. Especially, if it must be completed by the entire organization. Remember to give them the arguments about what's in it for them. An example could be: They can complete the learning whenever and wherever it suits them. Create a teaser video for your company's intranet or as a mail notification and make posters to set up in hallways and the cafeteria. In this way, you build up excitement and employees will be more eager to do the learning content as it is released.
Go live
Thirdly, you must go big when you push the button. Throw an event with a pop-up quiz, bubbles to drink, and cake to eat. Set up new posters with tricky questions from the learning content. This makes people reflect, and they get curious to see the answers. Furthermore, from an employer branding perspective it is a good idea to post this at your company's LinkedIn-page and in Facebook groups to tell: 'Hey! At our company we care about our employees' learning and development'.
Retention
Think also about releasing some of the content in your LMS at certain times. This is called stretched learning. In that way, you do not overload employees with information and content to complete. At the same time, you give time to employees to catch, grasp, and reflect upon each learning content. Remember as well to get managers onboard and create ambassadors for the learning content, so they can keep up with employees and help them complete the content.

Maybe you need to team up with learning specialists to get the full package and absolute best start with online user training yourself in your new system, a learner adoption workshop, Q&A sessions, and continuously support.
Free e-book
Guide: Implement LMS & Learner Adoption
Get the Strategies and Achieve Success with your Learning Platform.
Try the Learning Lifecycle Platform
Experience how you can manage learning and development smarter and faster. Get a free demo of our Learning Lifecycle Platform. Fill out the form and we'll get back to you soon.