DIGITAL LEARNING FOR EMPLOYEES
Workplace Ergonomics
This learning path will teach employees about ergonomically correct working positions - with tips and tricks for daily variation and safe lifting techniques. Create healthy habits for you and your colleagues.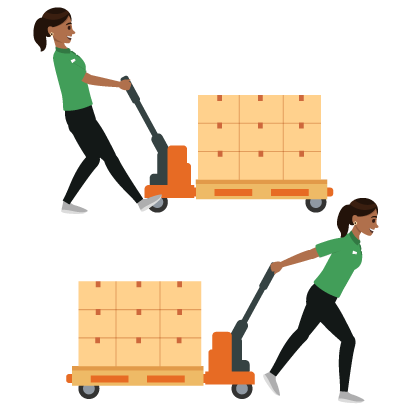 Boost your energy levels and reduce the risk of work-related injury
Ergonomics is an important factor in the well-being and long-term performance of employees in all occupations – however, when working either desk jobs or in a shop environment, we often lack the knowledge on how to avoid injuries.
Training correct and safe techniques can reduce the strain that hours of fixed working positions or incorrect lifts place on our backs, joints, and ligaments. 
With this digital learning path, you can create awareness of how to boost your energy levels, bring variation to your workday, how to lift and shift goods in the store in a safe way – with the potential to prevent long-term unsafe wear and tear on the body.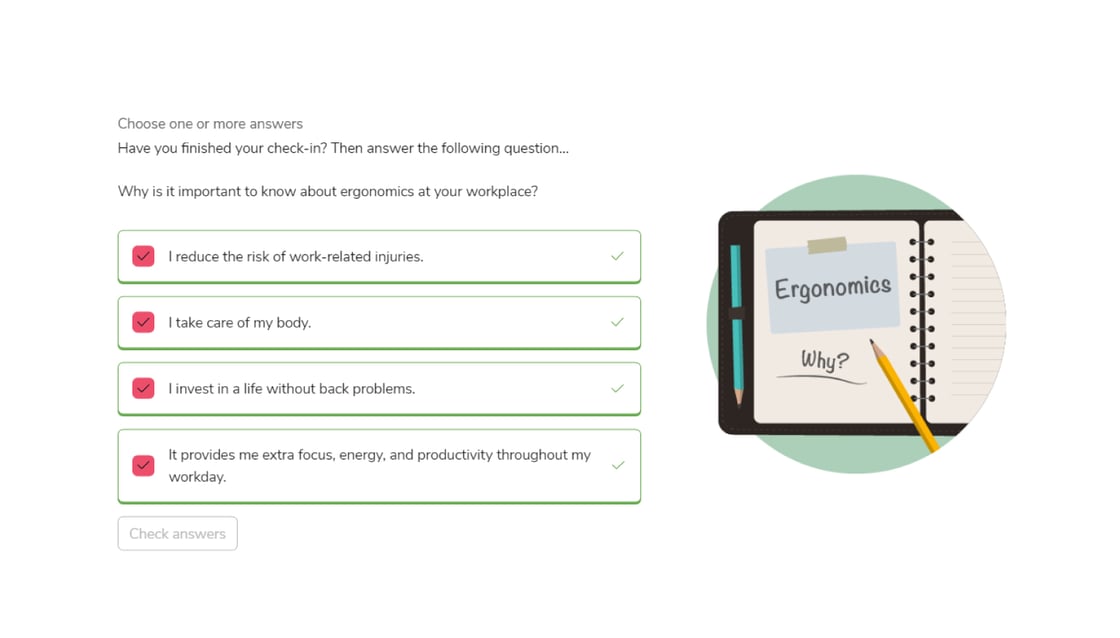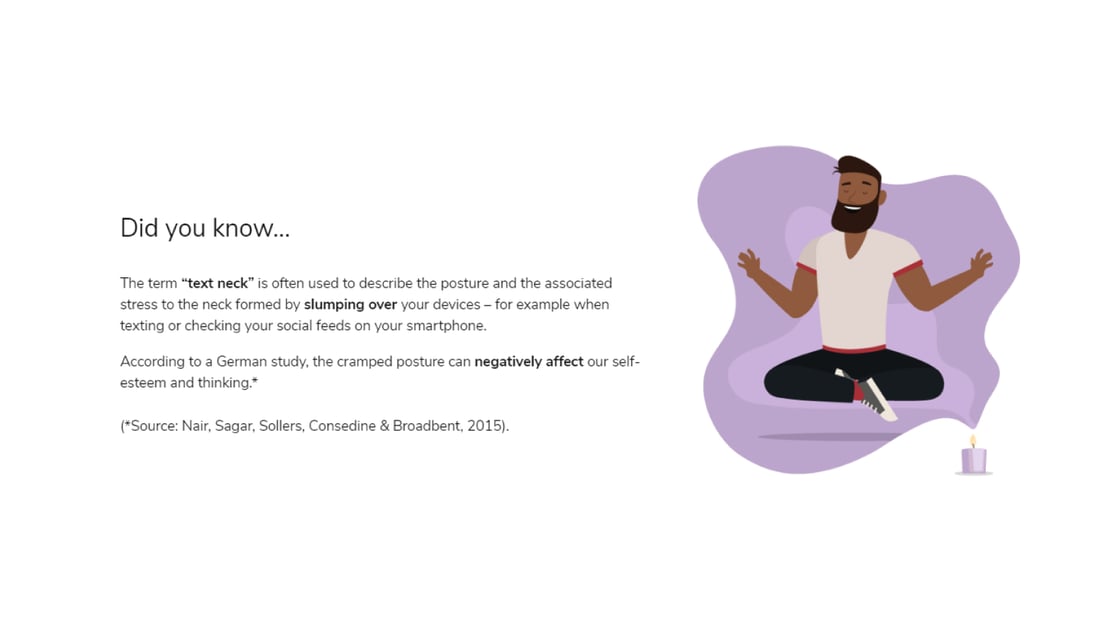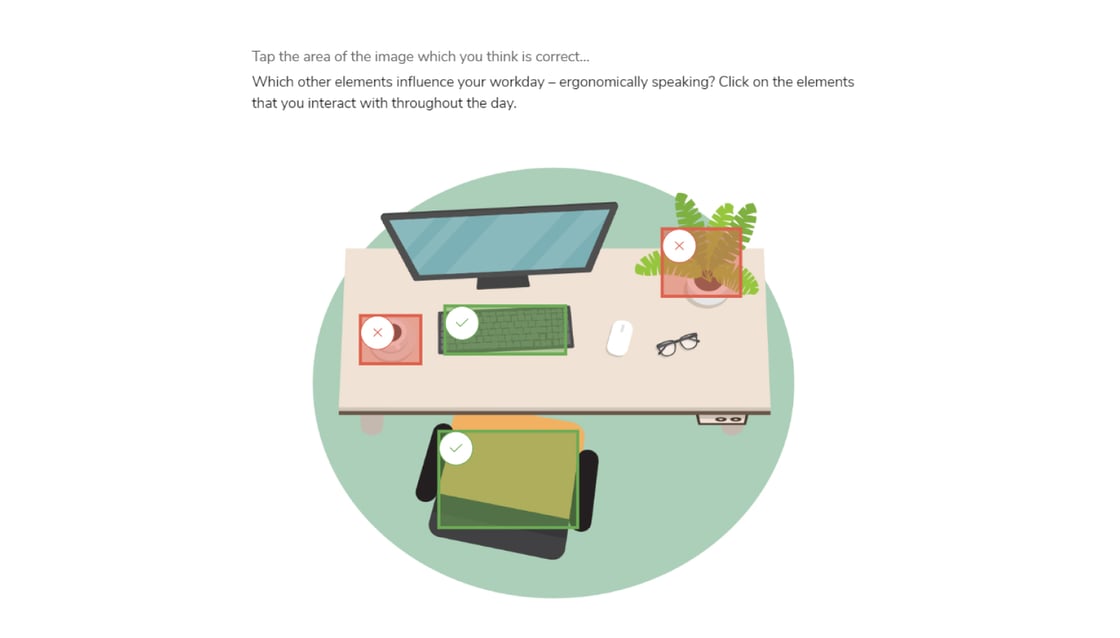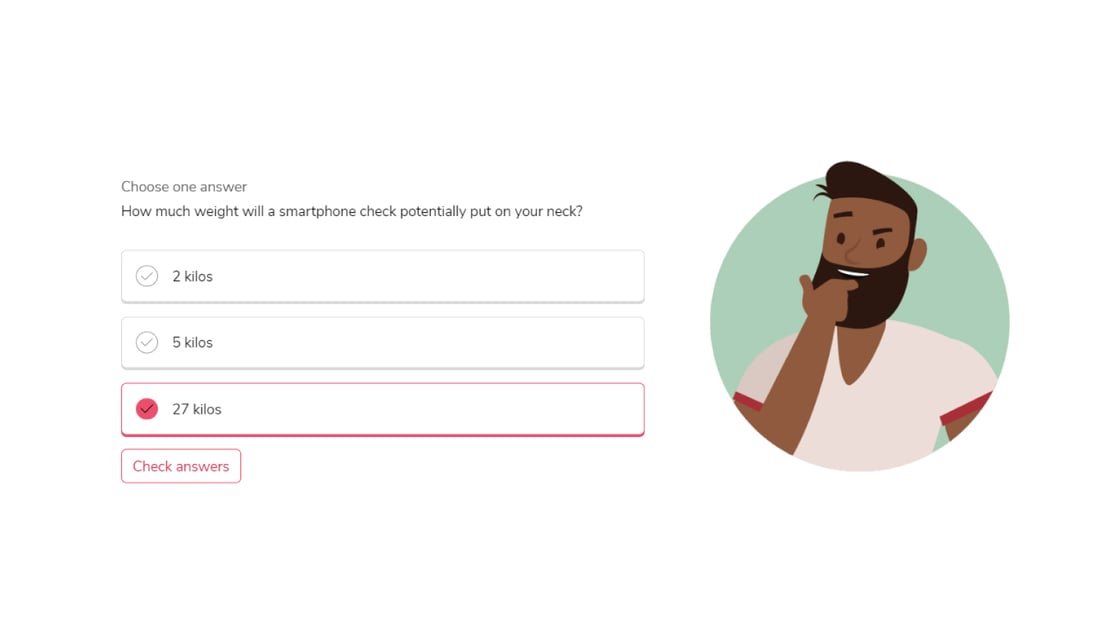 About the work ergonomics learning path
The goal is to make employees aware of how to bring variation into their daily work, how to make the proper adjustments of their equipment, conduct the correct stretching exercises, and how to lift, push, and pull in their daily tasks.
With engaging interactions, challenges, and concrete examples, the learner gets actionable tips and ideas to start building good and long-lasting ergonomic habits. 
Create awareness of why it's important to focus on ergonomics

Build practical knowledge with tests and examples 

Train skills with cases 
LEARNING CONTENT
Digital learning for busy workdays
This learning path consists of these modules:
Self-Assesment: How is Your Ergonomic Awareness?
Your Best Posture is Your Next Posture
Get your personal demo
Tell us a few things about yourself and we will show you a lot more.