LEARNING FOR EMPLOYEES
Safe lifting
Want to support work ergonomics? Learn about safe lifting techniques and create great lifting habits.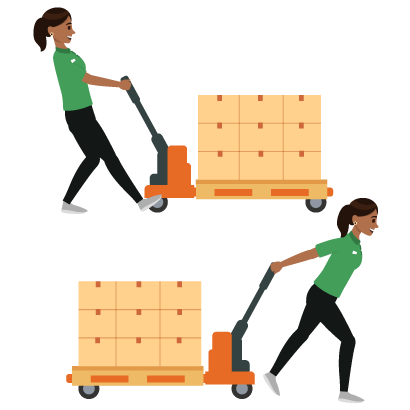 Reduce the risk of work-related injury by creating awareness of correct lifting techniques
Most of us don't lift correctly – because we have never been taught how. Bad lifting habits can have serious consequences. And injuries can happen. Sometimes they're sudden, but they can also be the result of long-term incorrect working habits.
Training correct and safe lifting techniques can reduce the strain that too many incorrect lifts place on our backs, joints, and ligaments.
Shop tasks such as refilling goods on shelves involve many lifts during a typical day. With this digital learning, you can create awareness of how to lift and shift goods in the store in a safe way – with the potential to prevent long-term unsafe wear and tear on the body.
Build knowledge in your organisation by sharing the safe lifting techniques in an accessible and engaging manner with this digital learning.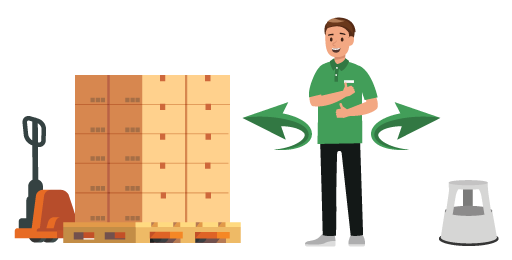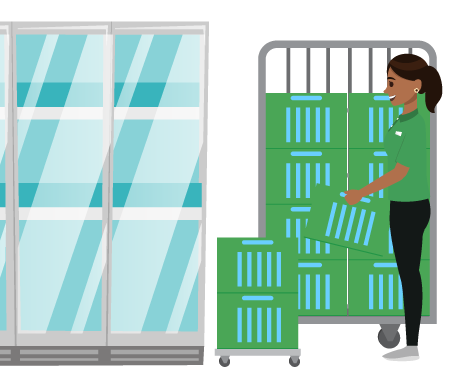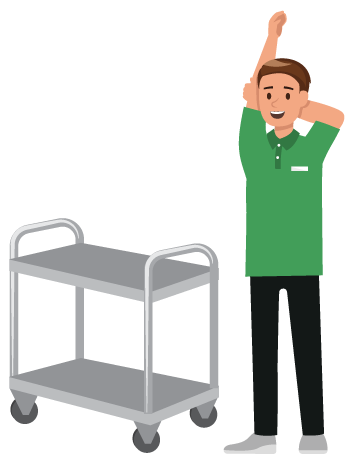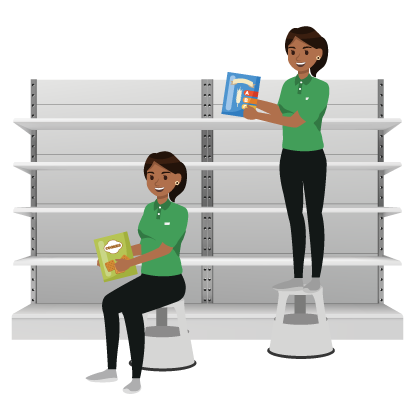 Why learn about safe lifting techniques?
The purpose of the Safe Lifting module is to share the process of a correct lift and to create awareness of the importance of having safe lifting techniques.
The aim is to make employees aware of how to lift, push, and pull in their daily tasks – and when and how to use tools to alleviate the strain on their bodies. The learning shares the structure of a good lift and tests the learner in recognizing both correct and incorrect approaches to moving stuff around. With engaging interactions, challenges, and concrete examples, the learner gets actionable tips and ideas to start building great and long-lasting lifting habits.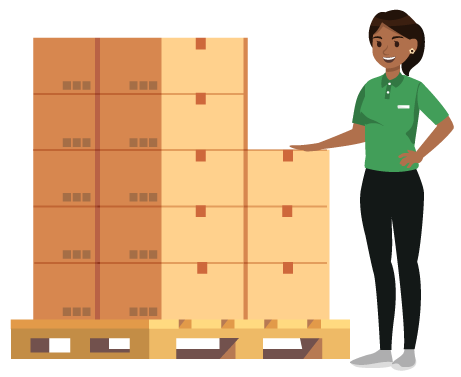 With inspiration from the module, your organisation can:
Create awareness of why it's important to build a solid and correct lifting habit
Build practical knowledge with tests and examples
Train skills with cases
LEARNING CONTENT
Digital learning for busy workdays
This module can be used in conjunction with other Work Culture modules, such as conflict handling.
Get your personal demo
Tell us a few things about yourself and we will show you a lot more.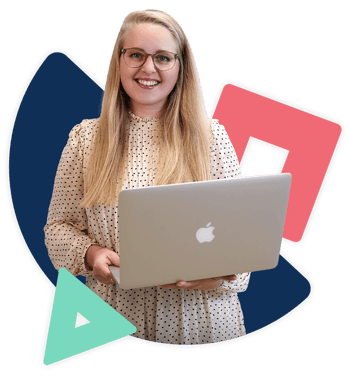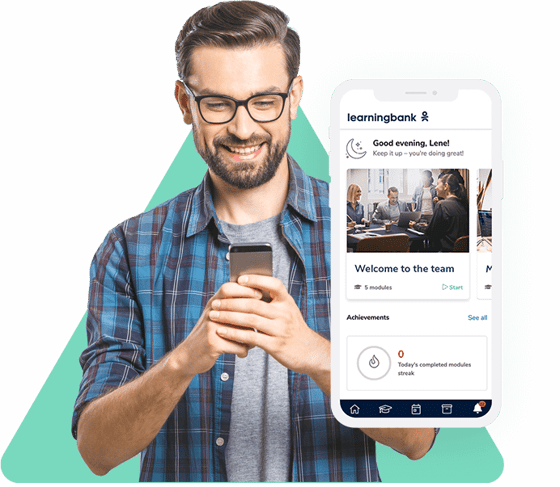 Learningbank Lifecycle Platform​
A Powerful Platform for Companies to Build Employee Training
Ready-made templates
Guides and best practice examples
Build-in high quality content & learning flows