Cutting-Edge Digital Sales Training
This interactive learning journey offers sales professionals a fun and more engaging way to acquire the essential selling skills for achieving success.


💻 9 modules 🕒 70 min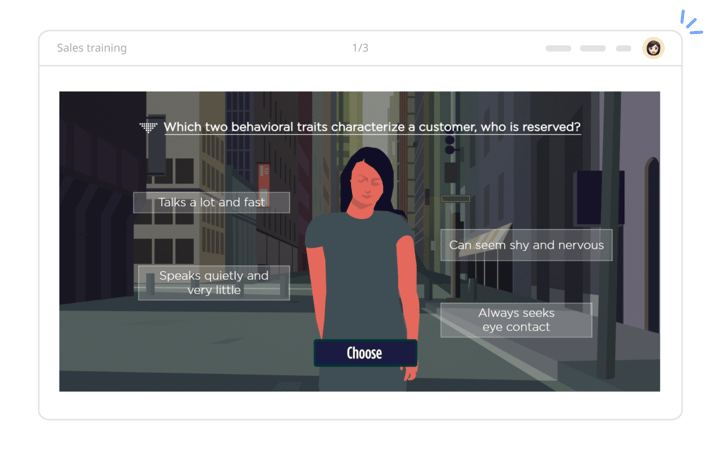 Available in English and Danish.
Other languages provided upon additional agreement
The Art of Selling Learning Path
This learning path combines the power of technology with proven sales methodologies to deliver a dynamic and immersive learning experience.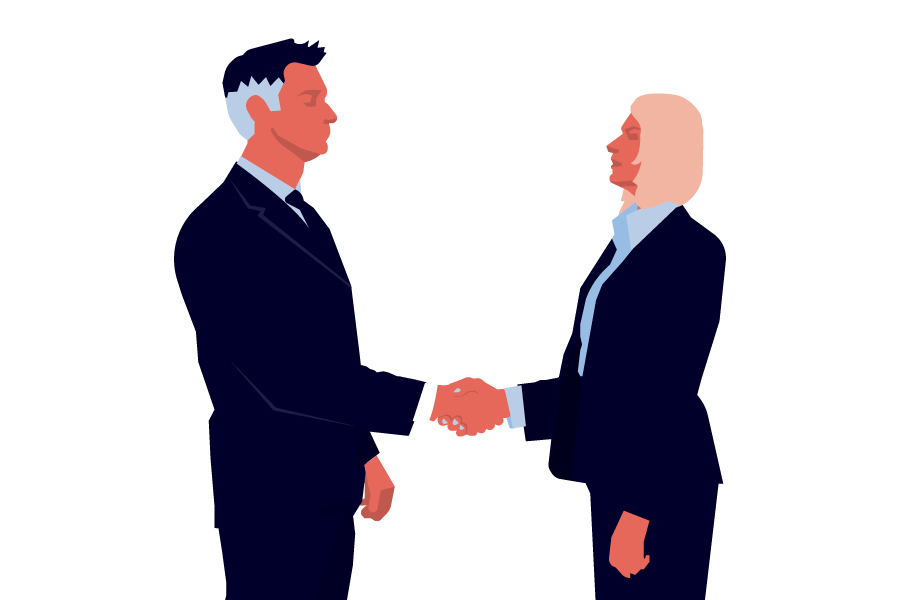 Boost Sales Performance
In today's fast-paced landscape, mastering the art of sales is essential for business success. That's why we bring you innovative digital sales training designed to equip your salespeople with the skills needed to excel in the competitive world of sales.
Your company can customize your own learning path, and each module is designed to be completed in less than 10 minutes. This allows users to easily enhance their sales skills even during a busy workday.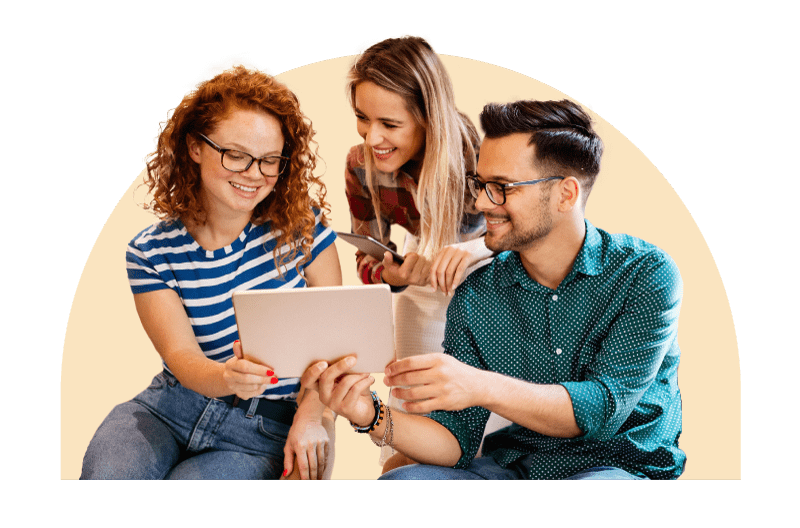 Designed for sales professionals
The convenience of our digital platform allows your employees to learn at their own pace, anytime and anywhere. With bite-sized modules and flexible scheduling, they can easily fit training into a busy workday without compromising productivity. Our gamified approach keeps your employees motivated and rewards their progress, ensuring an enjoyable and effective learning journey.
The modules in the learning path
Choose 9 modules for your sales training:
Setting the scene

The sales process

Prepare for selling

Adapt to the customer

The 4 customer types

Customer types

Personal performance

Communication skills

7 Tips to master online sales meetings
Sales psycholofy of needs

How to find needs

How to create needs

How not to sell

Practice what I preach

Presenting the solution

Objection handling

Closing techniques

"The pre-made content that you provide [from the Learning Store] helps a lot."
- Alexandra C, Kaptec

Effective and engaging for today's learners
This learning path is built up in a way that increases knowledge retention and ensures maximum impact.
| | |
| --- | --- |
| | Gamification |
| | |
| --- | --- |
| | Interactive modules |
| | |
| --- | --- |
| | Micro-learning |
Not the learning content you're looking for?
Want to try The Art of Selling Learning Path?