Global Goals – Make a difference
Employees want to join forces with companies that continually strive to do better and make a difference for the climate, society, and people in this world.

💻 7 modules 🕒 50 min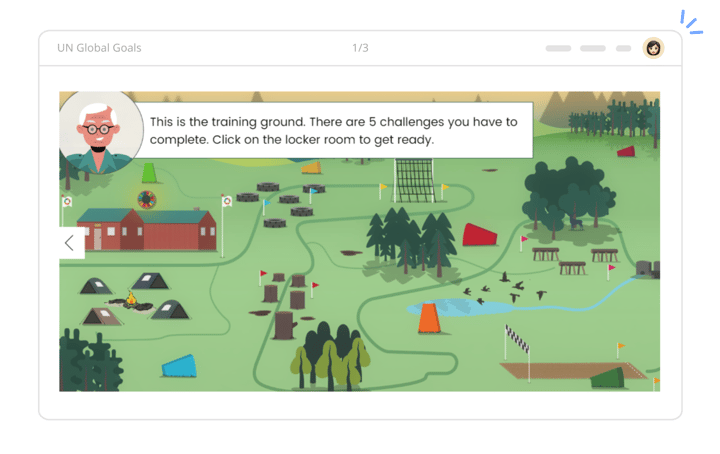 Available in English and Danish.
Other languages provided upon additional agreement
The Global Goals Learning Path
This learning path is a simple and easy way to introduce employees to the 17 UN Global Goals. With customizable content you can focus on the goals relevant to your organization.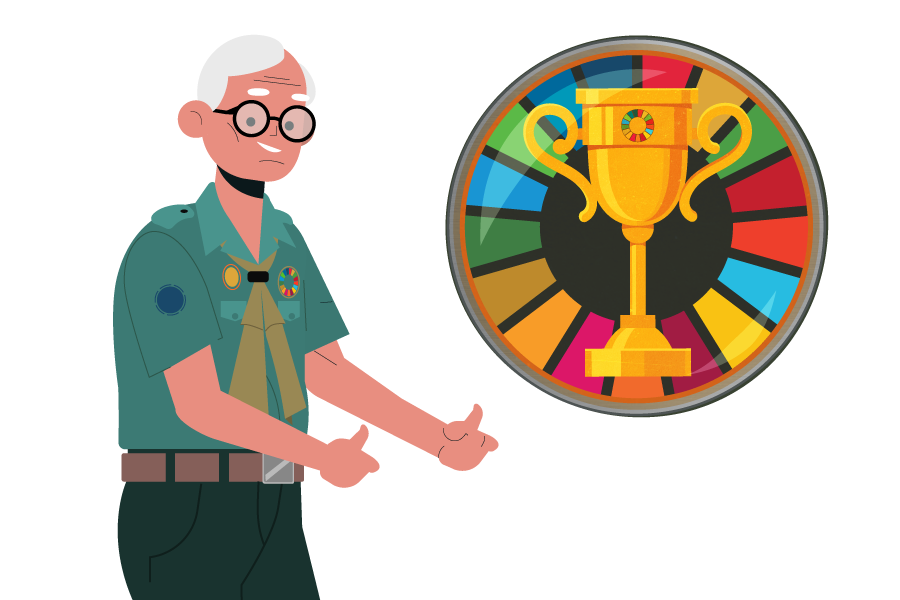 Good for the company, good for the employees, and great for the World
Integrating the Global Goals into the mindset of your business and your employees bring social, economic, and environmental benefits. It promotes responsible practices, drives innovation, enhances reputation, attracts talent, and contributes to a more sustainable and inclusive world.
Start with our learning path! It turns global goals into actionable steps for employees. We want every employee to not only be aware of and understand these goals, but also to have discussions about them and, most importantly, to take concrete actions towards achieving them.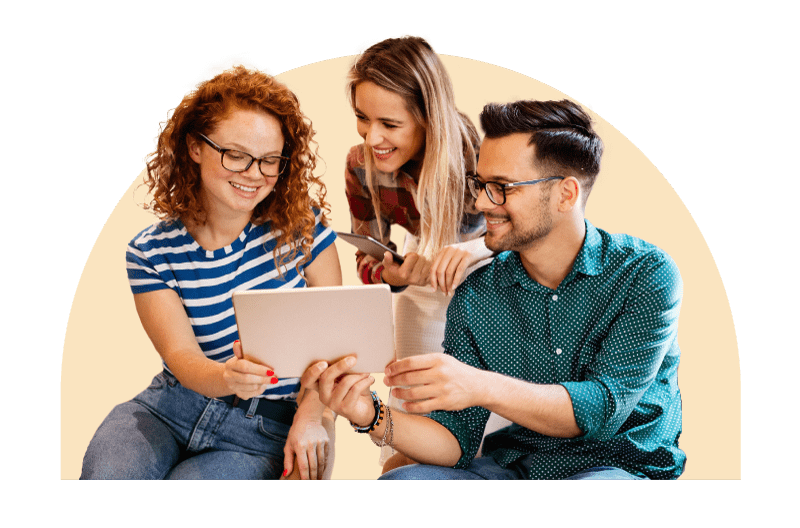 Your employees will:
Gain knowledge about the goals
Be equipped to take action
Get hands-on experience through real-life scenarios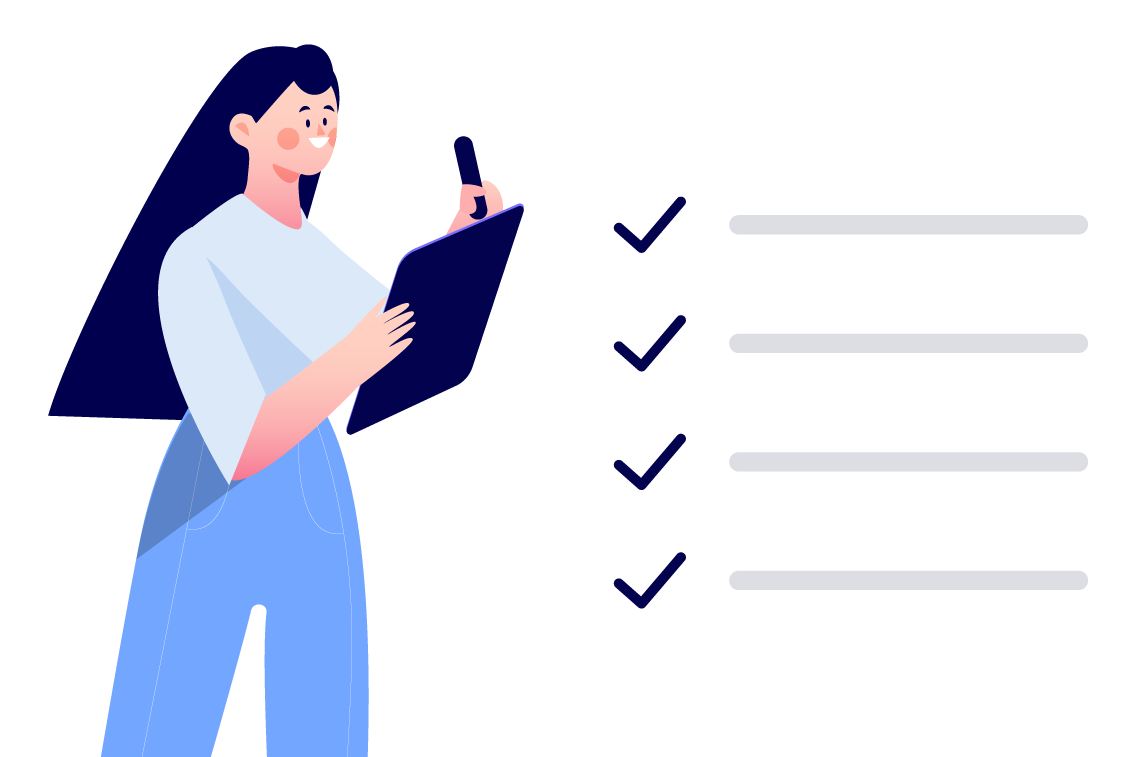 The modules in this learning path:
Introduction to the global goals
Self-assessment
The global goals game
The global goals in real life
Which global goals do we work with
Ideas and inspiration
The Global Goals Jeopardy

"The pre-made content that you provide [from the Learning Store] helps a lot."
- Alexandra C, Kaptec

Effective and engaging for today's learners
This learning path is built up in a way that increases knowledge retention and ensures maximum impact.
| | |
| --- | --- |
| | Learning games & videos |
| | |
| --- | --- |
| | Self-evaluation |
| | |
| --- | --- |
| | Micro-learning |
Not the learning content you're looking for?
Talk with our team today!
We would love to give you a live 1:1 product demo and guide you through this learning path.