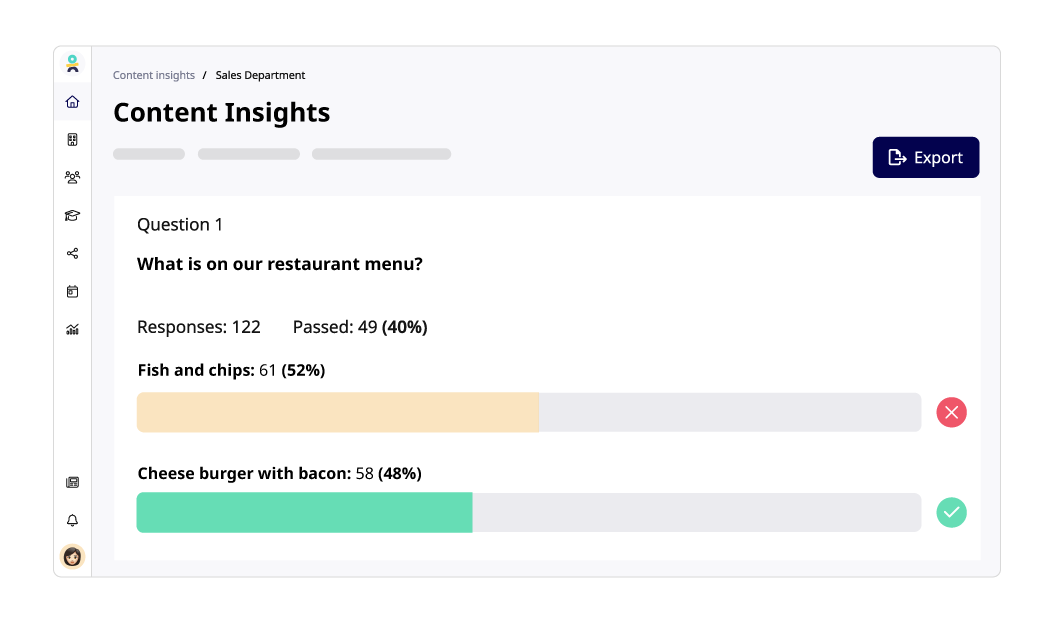 The valuable insights on learning content
Content Insights is a valuable feature that provides data-driven insights for improving learning content and achieving business goals.
Identify effective content: Identify easily which content is most effective in terms of learner engagement and completion rates.
Detect underperforming content: Identify content with low utilization.
Make informed decisions about content: Get the data you need to make informed decisions about your content.