Don't you just hate it, when you cannot use your smartphone on the go to check up on last-minute details or get a quick overview? Or if you can only learn something new, when you are locked to your office desk? This is a non-issue if you use the Learning Lifecycle Platform to both learn and create learning.
Admin View from a Smartphone
You can edit modules, check up on completion rates, and basically everything else, that you can also do from your computer. However, we do recommend when you build the content from scratch you do it from a computer with a wider screen, where you easier can import and transform learning content and add graphics, background colors, etc. But any small last-minute details or corrections you can easily fix from a smartphone. See the picture below to see what it looks like in smartphone mode, when, for example, creating or updating a module in the platform.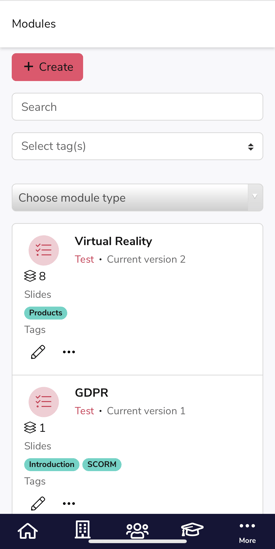 When you sit by your computer and create content, you can also go to preview-mode, where you can see what your learning content looks like on a smartphone (Watch video below).
One of our most beloved features is our 'Track Learning', and this is also available, like all other features on a smartphone. This is especially great, if you want to take a quick glance on how your learning paths and modules are doing. In the picture below you can see the overview from a smartphone. Note that you can easily tap your finger on the screen and slide left and right on the learning paths to see what paths and completion rates you are looking into.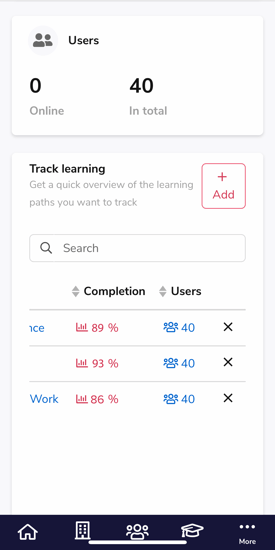 As an admin, you, of course, also get the opportunity to complete learning paths, modules, and can receive medals for your efforts. The picture below shows how your results look like in an overview from a smartphone.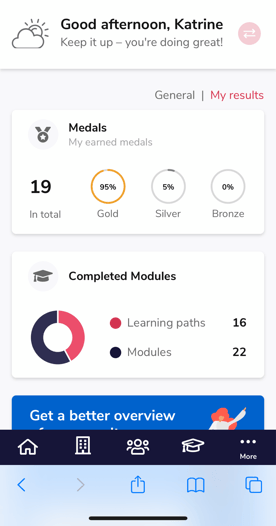 User View from a Smartphone
It is of course most important that your users, or learners, have the possibility to complete learning whenever and wherever it suits them. That's why using the platform from a smartphone is a must.
The learners can start on a learning path on the bus on their way to work, and if they do not finish, they can pick up the path, when they arrive at their office desk from a computer.
The Learning Lifecycle Platform is a web-based app on a smartphone, so, learners can save the platform-URL as an app on their dashboard. When they enter they will get the most relevant information at the top. Meaning, of course, the latest learning materials under 'Your Learning' (see picture below).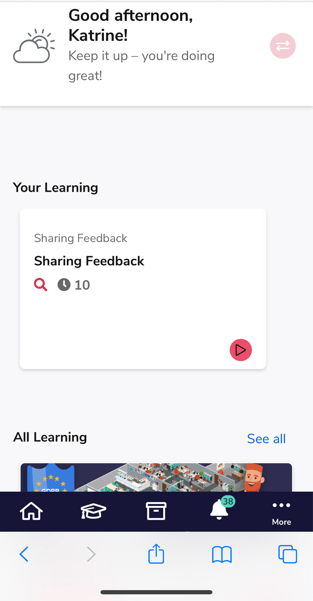 All learning formats are available to learners on their smartphones. Whether it is a video or maybe an interactive learning game, which you can play in a widescreen format as well (See pictures below).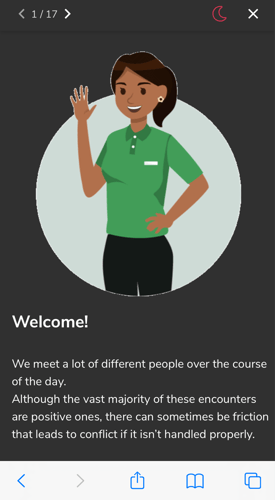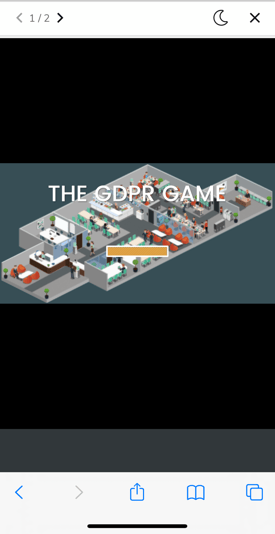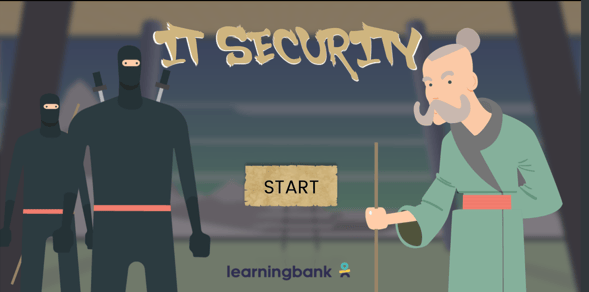 The user experience is key in the Learning Lifecycle Platform, and that is why the interface is easy and simple to use for everyone - regardless of what device you use.