Case
The Capital's Swimming Club (HSK)
Learn how Denmark's largest sports union is training and onboarding employees.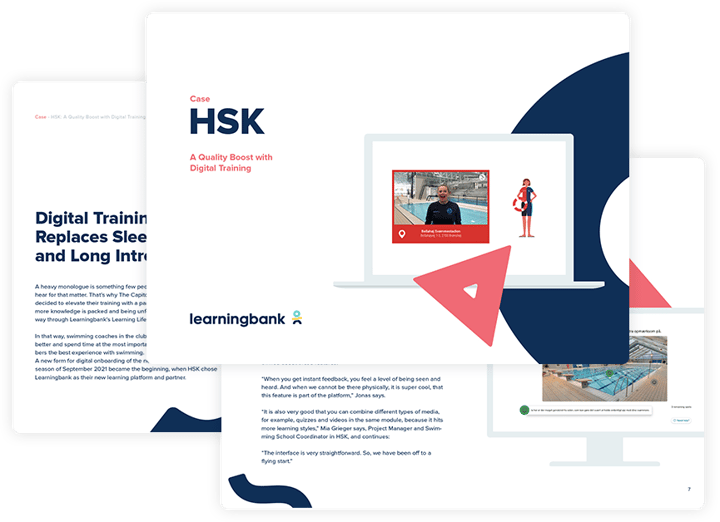 In this case you will learn how HSK:
How The Capital's Swimming Club (HSK) uses the platform to elevate their onboarding and training of employees.

What features stand out and make the platform unique for HSK and how easy it has been to get started.

The employees' reception and why HSK also has sent out specific material to employees/coaches with high seniority.
About HSK
HSK is Denmark's largest sports union with more than 11.500 members. Members of the club can swim at the level that suit them, whether it is beginner-, exercise-, or on competition level.
The target for everyone is to get comfortable with the water, high as low, young as old.
Download and read the case