7-Eleven
Saving Time and Money with Interactive Learning Games
| | | | |
| --- | --- | --- | --- |
| | Industry: Retail | | Stores: 200 (in Denmark) |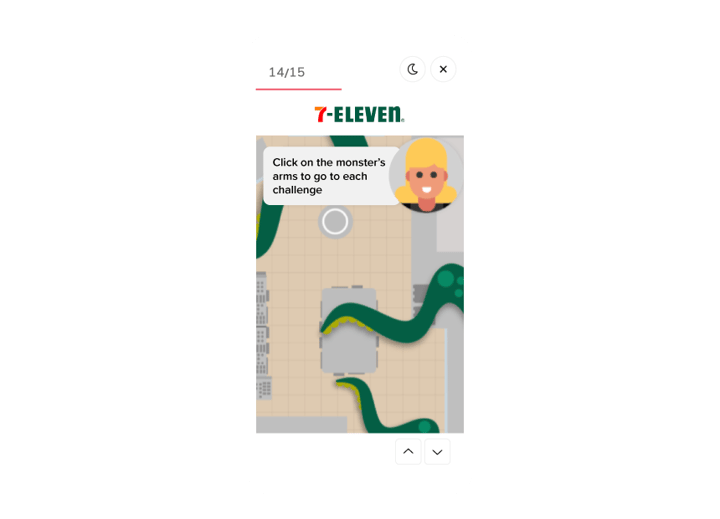 7-Eleven in Denmark is operated by Reitan Convenience Denmark, part of the Norwegian Reitangruppen. Reitan Convenience Denmark is a large organization and a top professional player in the retail sector. All stores in Denmark are run by independent franchisees. The fist 7-Eleven store in Denmark opened in 1993 - today there are almost 200 7-Eleven stores across the country.
Challenge
Good business practice means operating in a sensible, responsible, and profitable way - and consequently saving money. But how do you get the 7-Eleven franchisees to send their employees on courses that cost both time and money? This was one of the challenges that Reitan Convenience, which handles the 7-Eleven brand was facing before Learningbank.
"The employee turnover is high, especially in the major cities, so we needed to find a solution that is available 24/7, while at the same time offer the employees interaction without full day courses," says Tina Kjelgaard, HR Partner in Reitan Convenience Denmark

When 7-Eleven employees learn more about hygiene and safety, it is very difficult to create training that is not based on digital learning. Generally, only one or two employees are on duty at a time, and it is, therefore, difficult to pull employees out of the work schedule for physical courses during working hours.
Solution
7-Eleven created digital learning games as a solution to train and reach their employees.
"My many years of working in the retail industry have taken me through very different types of e-learning, and as a manager, my role has required me to support e-learning systems that were tedious, uninspiring, and slow," says Tina Kjelgaard, HR Partner in Reitan Convenience Denmark
But with Learningbank Tina felt different: "There was never really any doubt that we should go with Learningbank."
With Learningbank there would be feedback, focus, interaction, and access. The games would be accessible to everyone 24-7, and on the bus ride when the young employees are handling their smartphones.
In the hygiene game, for example, breaking news discloses that a giant bacteria monster has taken over a 7-Eleven store. The player now has to fight the monster one arm at a time – using their knowledge of hygiene.
In the 7-Eleven digital learning game the player is confronted with a lot of tasks along the way in a visual universe where the employees have to interact with the game, e.g by finding five errors in pest control, handling food-poisoned customers, and how to use the self-monitoring folder.
Results
7-Eleven created interactive learning games to teach their young employees the right hygiene and safety protocols.

With high employee turnover rates, they can now quickly train their new hires and get them up to speed quickly and effectively.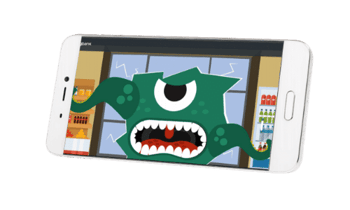 The digital training and the learning games created specifically for their target group saves time and money for the franchises. At the same time, the games engage their employees and allow them to take the training when, and wherever they need it.
Download the full case