GDPR TRAINING FOR RETAILERS
GDPR – On the Floor
Create awareness about GDPR among your frontline employees - and reinforce new behaviors through microlearning and scenario-based training.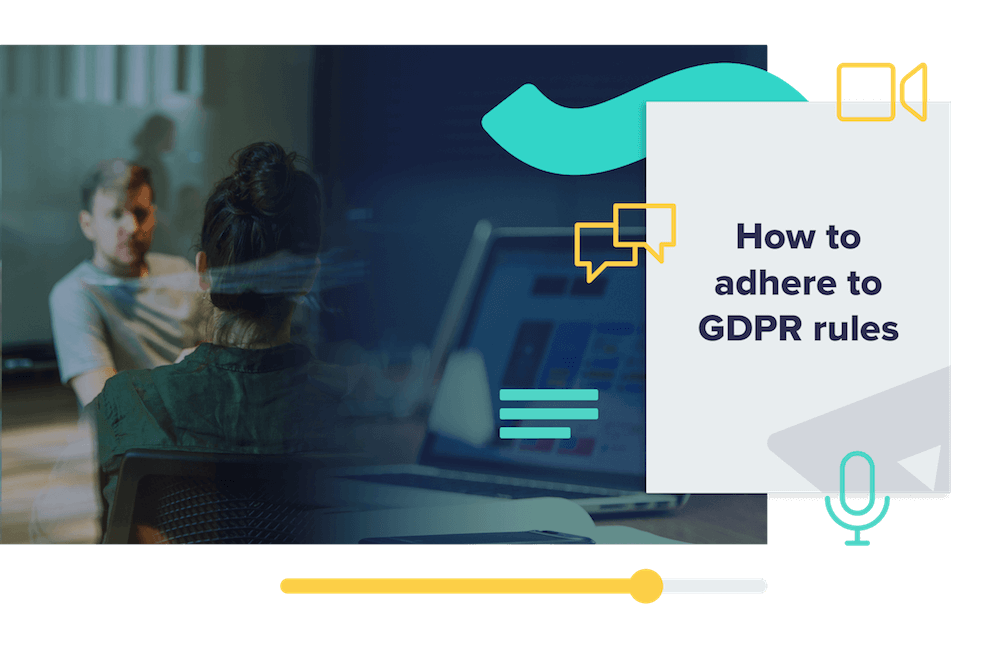 Everyone needs to comply with the GDPR
Careless handling of other people's data can be a result of employees not knowing what personal data is, what to do with it, and how to protect it. Especially for those not working directly with data on an everyday basis, such as shop assistants or production workers. But, no matter your job function, you need to know about GDPR to comply with the regulations. It's all about treating other people's data the way you want your data to be treated.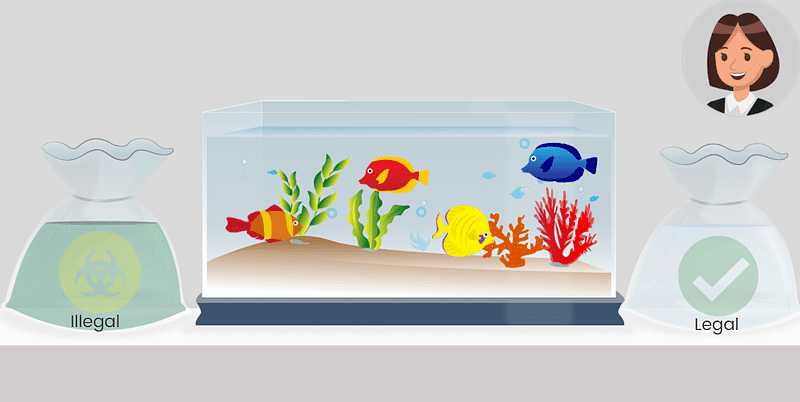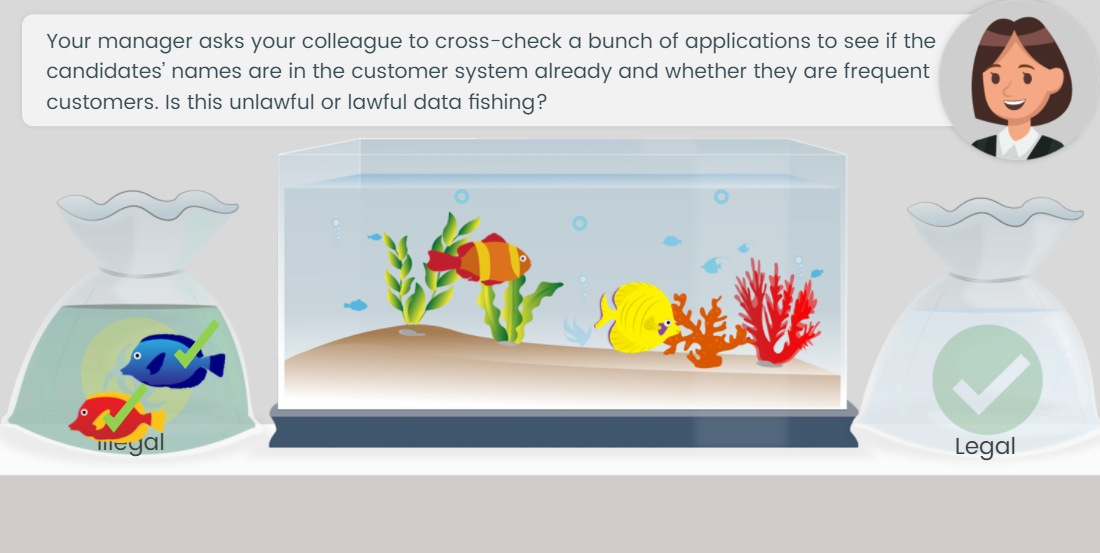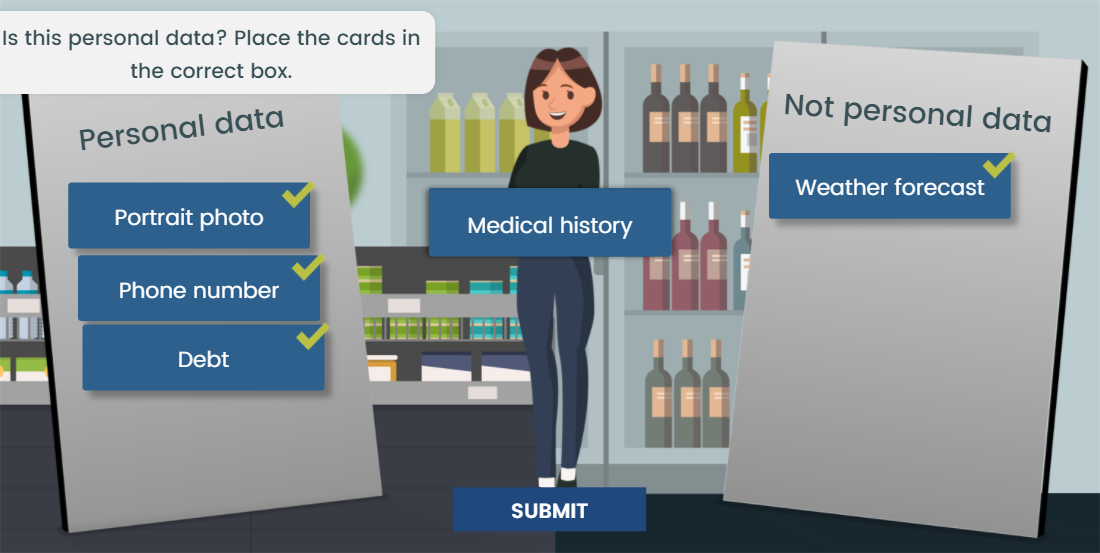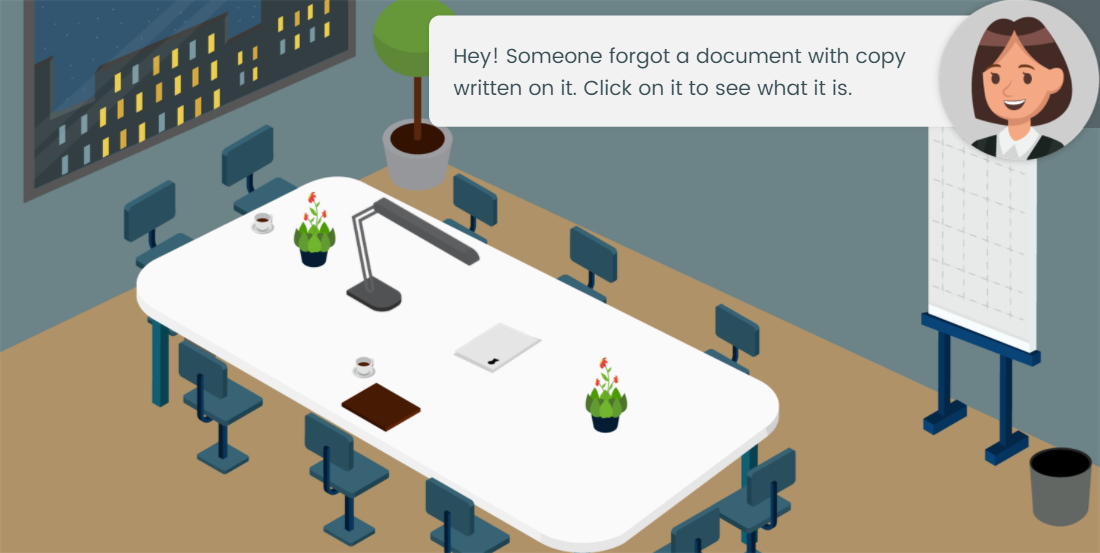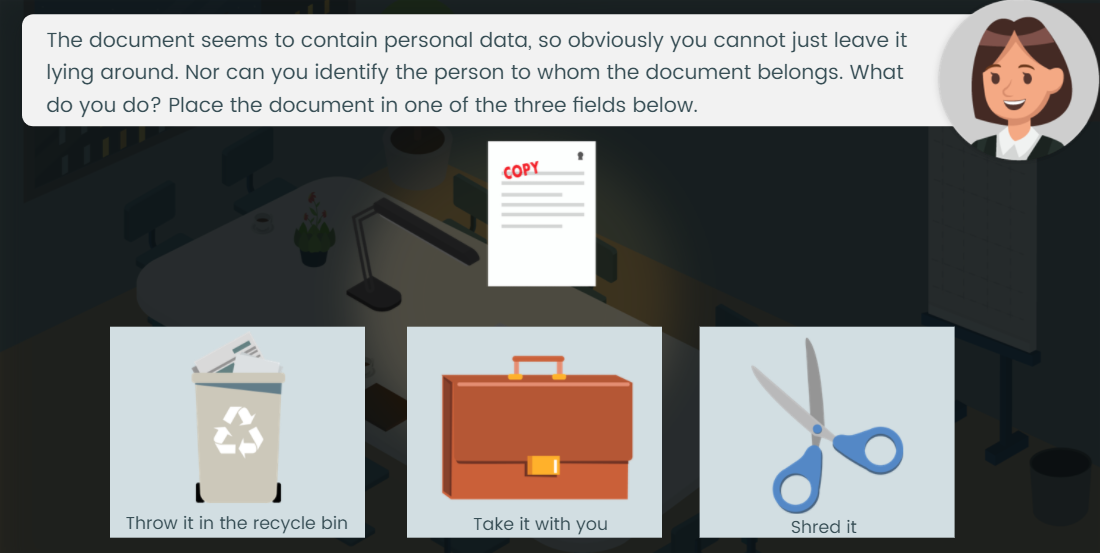 About the GDPR learning path
This learning path is focused on employees working on the floor. Through small, gamified challenges, they'll learn to identify personal data, what to do when they stumble upon data, and the procedure in case of a data breach.
The learning path takes a point of departure in small scenarios from employees' everyday work lives and teaches them how to navigate it.
LEARNING CONTENT OVERVIEW
Bite-sized learning for busy workdays
The learning path consists of these modules:
Fishing for Personal Data
Stumbling upon Personal Data
Identifying Personal Data
GDPR in Your Everyday Work
What to do When a Data Breach Happens?
Ready to try GDPR Training?
Schedule your personal demo
Tell us a few things about yourself and we will show you a lot more from us.