GDPR – On the floor
Educate and train frontline employees on GDPR through microlearning and scenario-based training.


💻 7 modules 🕒 45 min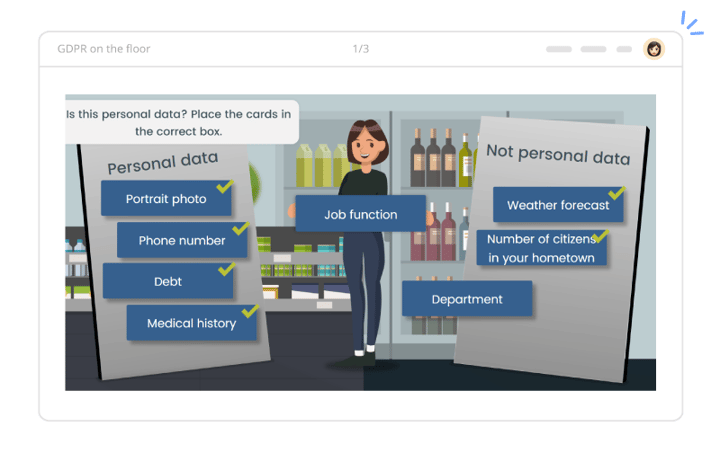 Available in English, Danish, Swedish, Norwegian, German, Finnish, French, Lithuanian, Dutch, Polish.
Other languages provided upon additional agreement
Awareness and understanding
of GDPR
This learning path is focused on employees working on the floor. They'll learn to identify personal data, what to do when they stumble upon data, and the procedure in case of a data breach.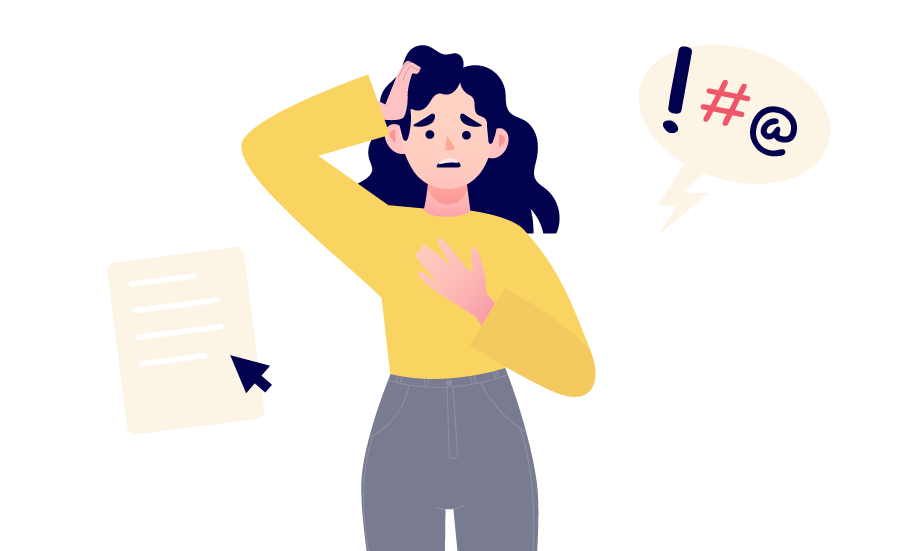 Don't risk fines or
your customers' trust
A study by Stanford University found that approximately 88% of all data breaches are caused by employee mistakes.

Frontline employees, such as shop assistants or factory workers, may not be familiar with personal data and proper handling practices of other people's data.

With this learning path, employees meet real-life scenarios and get knowledge on how to prevent data breaches.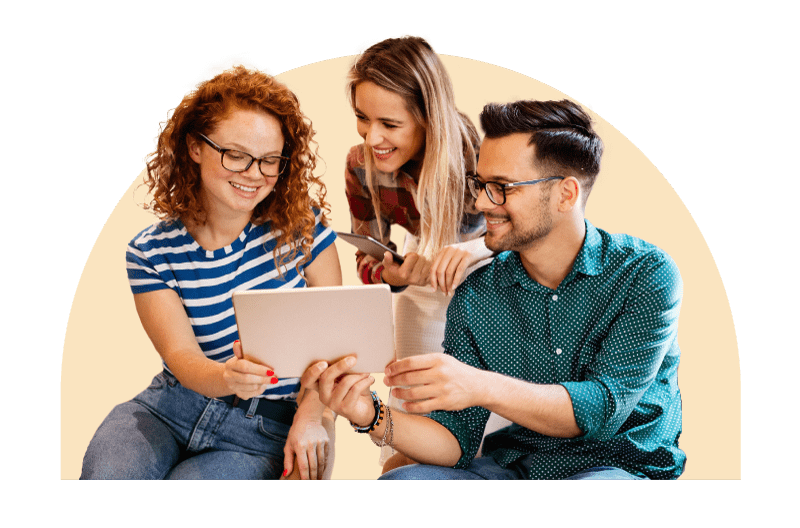 Your frontline employees will:
Learn to identify personal data, and what to do when they stumble upon data

Become aware of

the procedure in case of a data breach

Be exposed to typical everyday dilemmas

and learn how to navigate in these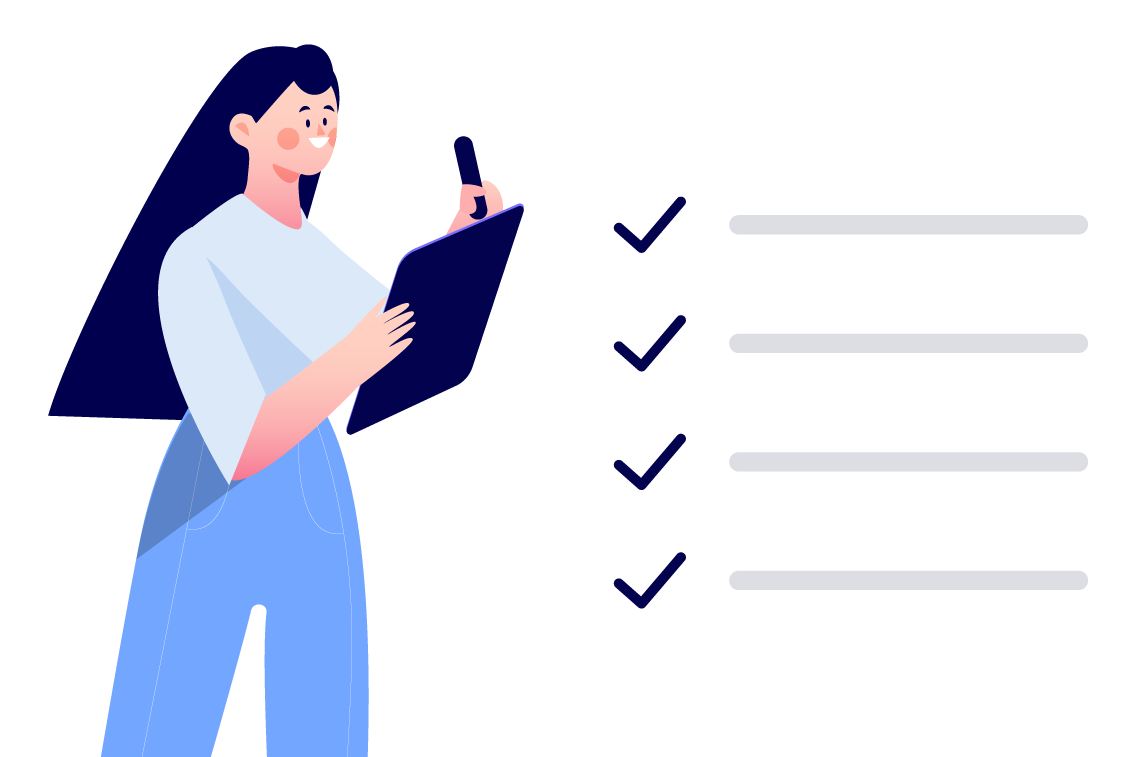 The modules in the GDPR learning path
Let's Protect Our Data

Phishing for Personal Data

Stumbling upon Personal Data

Identifying Personal Data

GDPR in Your Everyday Work

What to do When a Data Breach Happens?

Refreshing the Learnings

"KK Wind Solutions has used Learningbank's GDPR module with great succes. The digital learning was well received in the organisation and the employees got a concrete return of how to comply to GDPR rules in their everyday."

- Kent S, Global HR, KK Wind Solutions

Effective microlearning for frontline staff
This learning path is built up in a way that increases knowledge retention and ensures maximum impact.
| | |
| --- | --- |
| | Real-life scenarios |
| | |
| --- | --- |
| | Challenges/tests |
| | |
| --- | --- |
| | Short modules |
Not the learning content you're looking for?
Talk with our team today!
We would love to give you a live 1:1 product demo and guide you through this learning path.