A better way for learners to learn
Save employees time, make learning more engaging, and boost knowledge retention.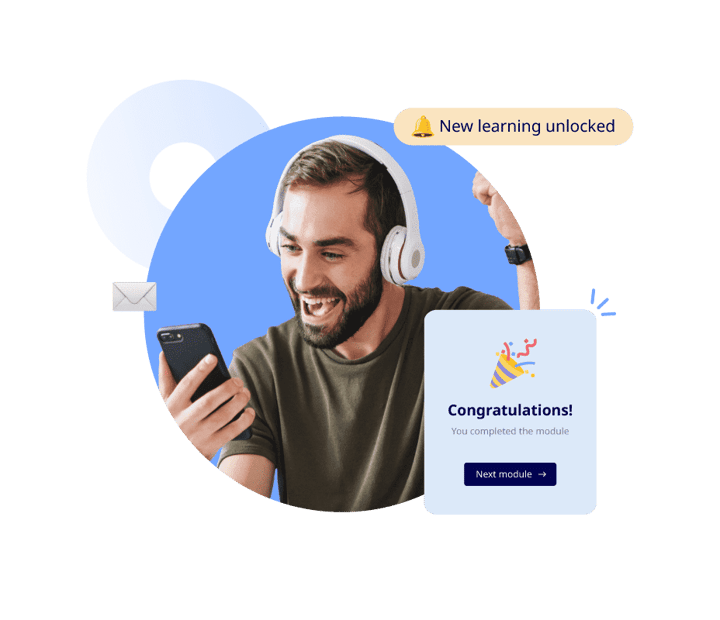 It's easy for everyone to: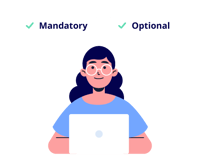 Access new learning, both mandatory and self-serve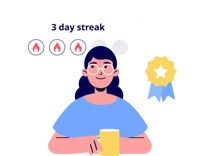 See and follow your performance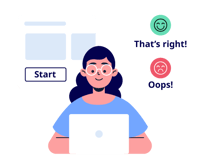 Navigate the user-friendly learner dashboard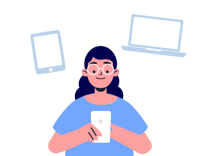 Learn and train on your preferred device

Keep employee engagement high with our platform
See how learning looks (and works) from the learner's view


Be relevant
Plan and share learning and training with employees based on their roles, skills, etc.


Be accessible
Let your employees learn and train whenever and wherever they are.


Be engaging (and fun)
Encourage employees to hit their goals with interactive features and gamified content.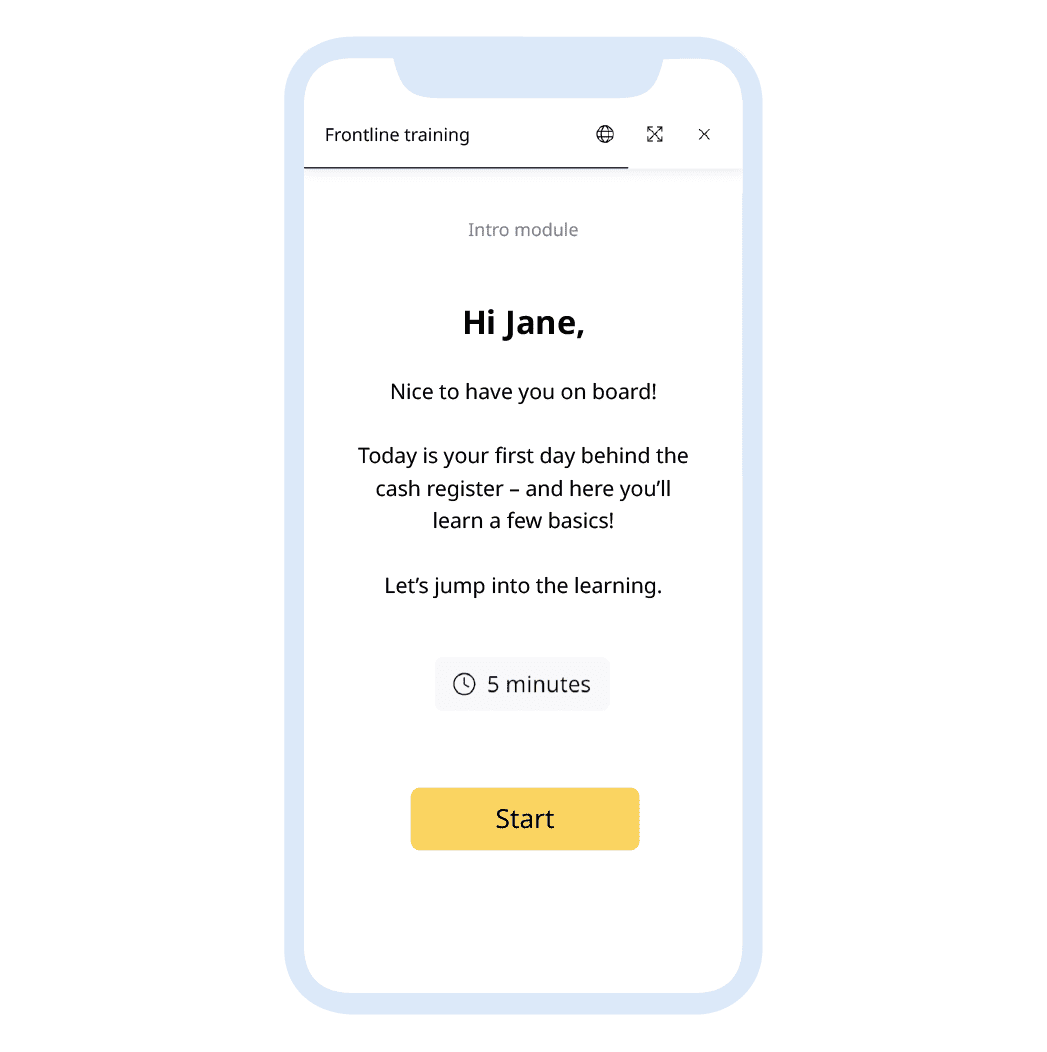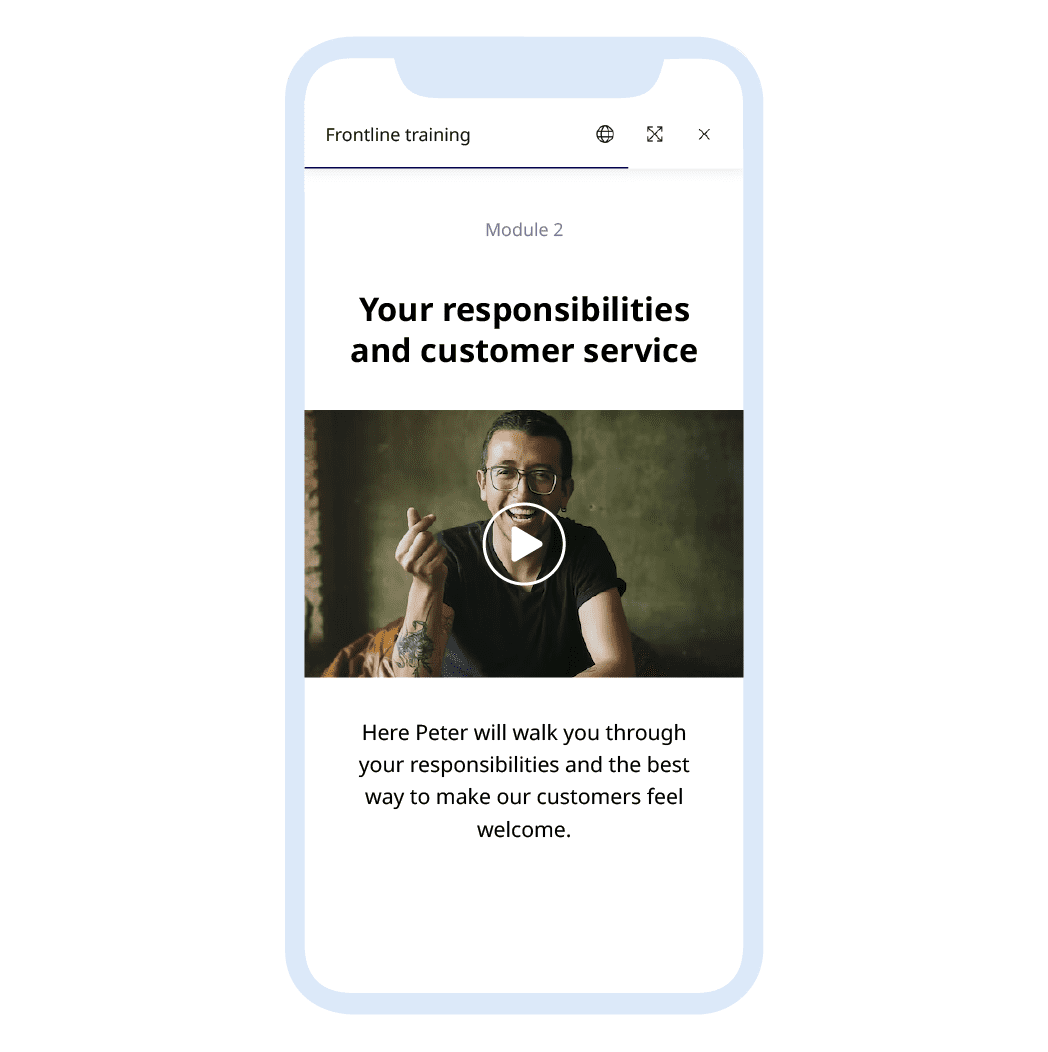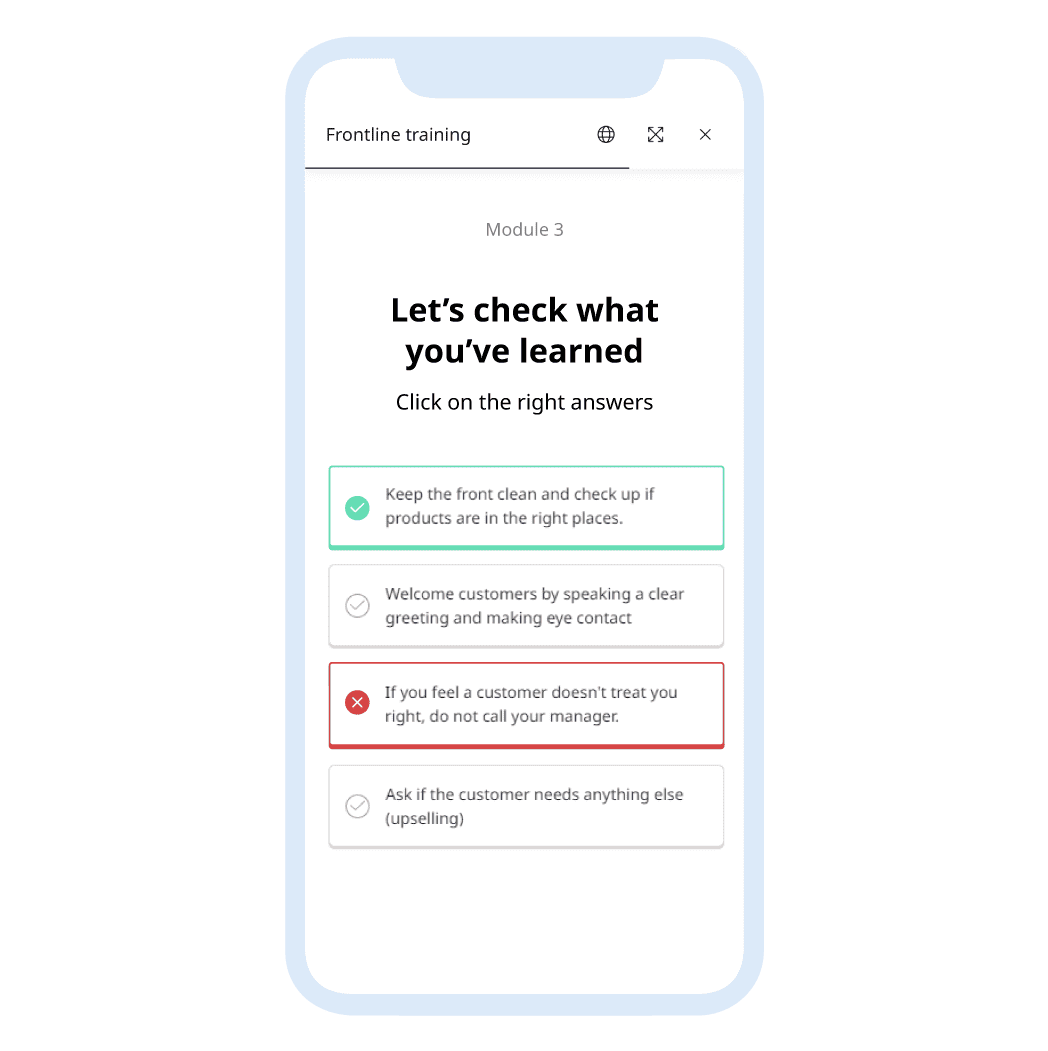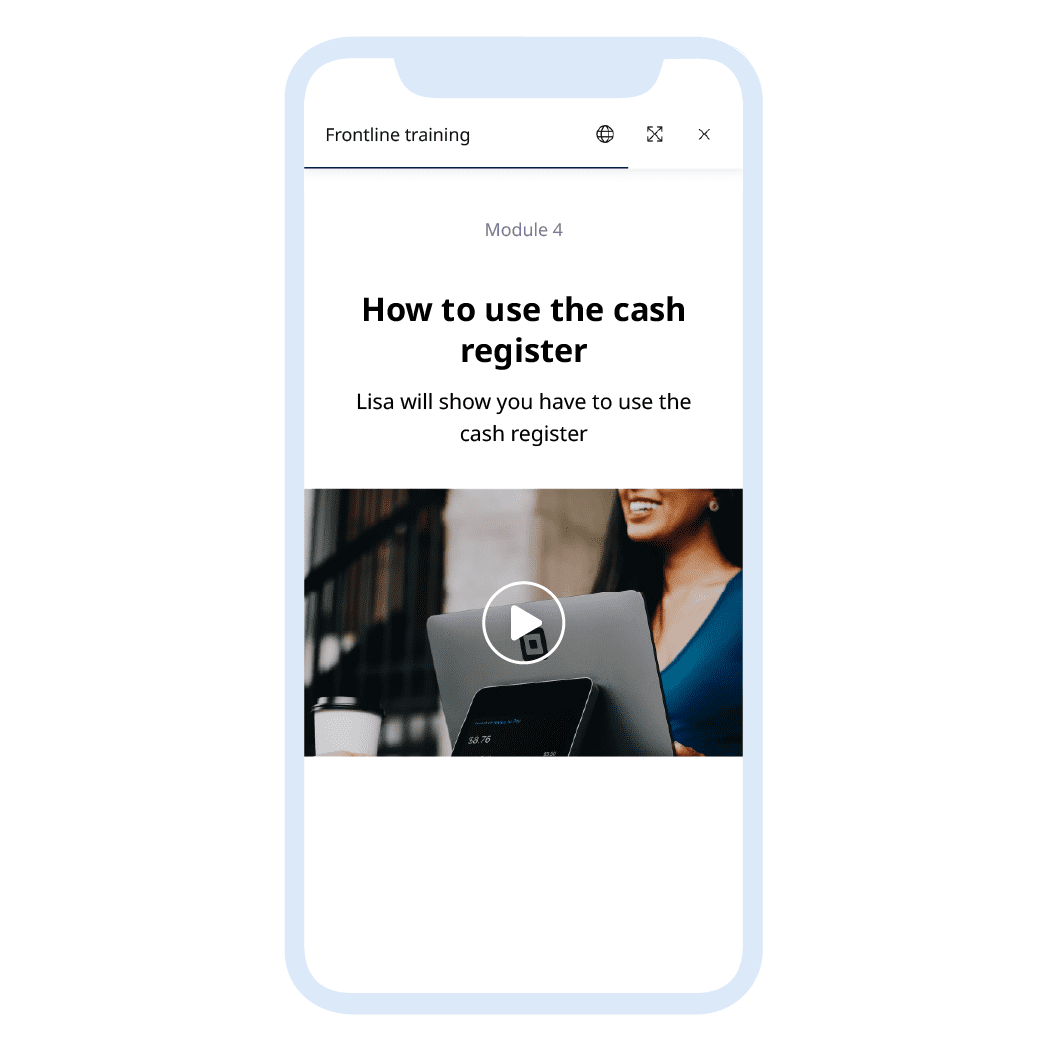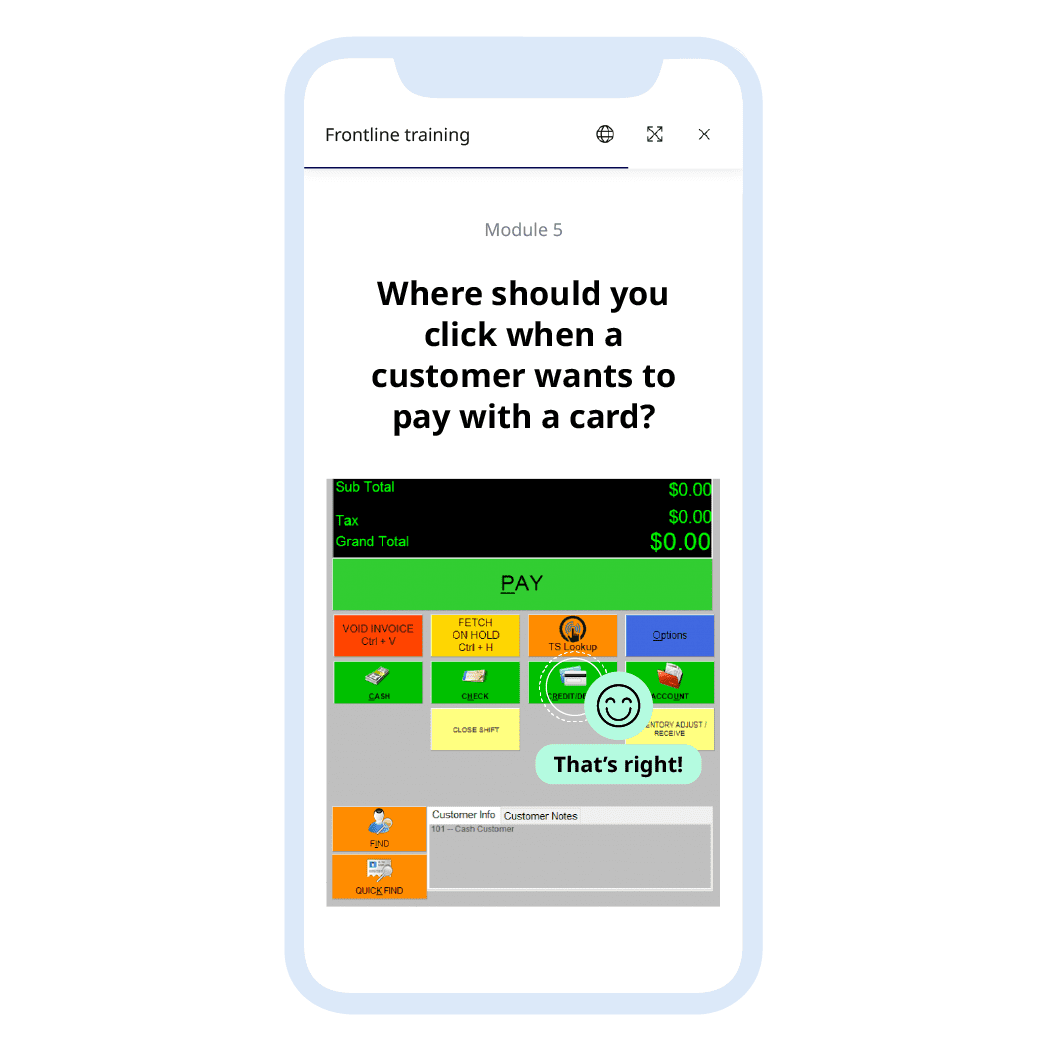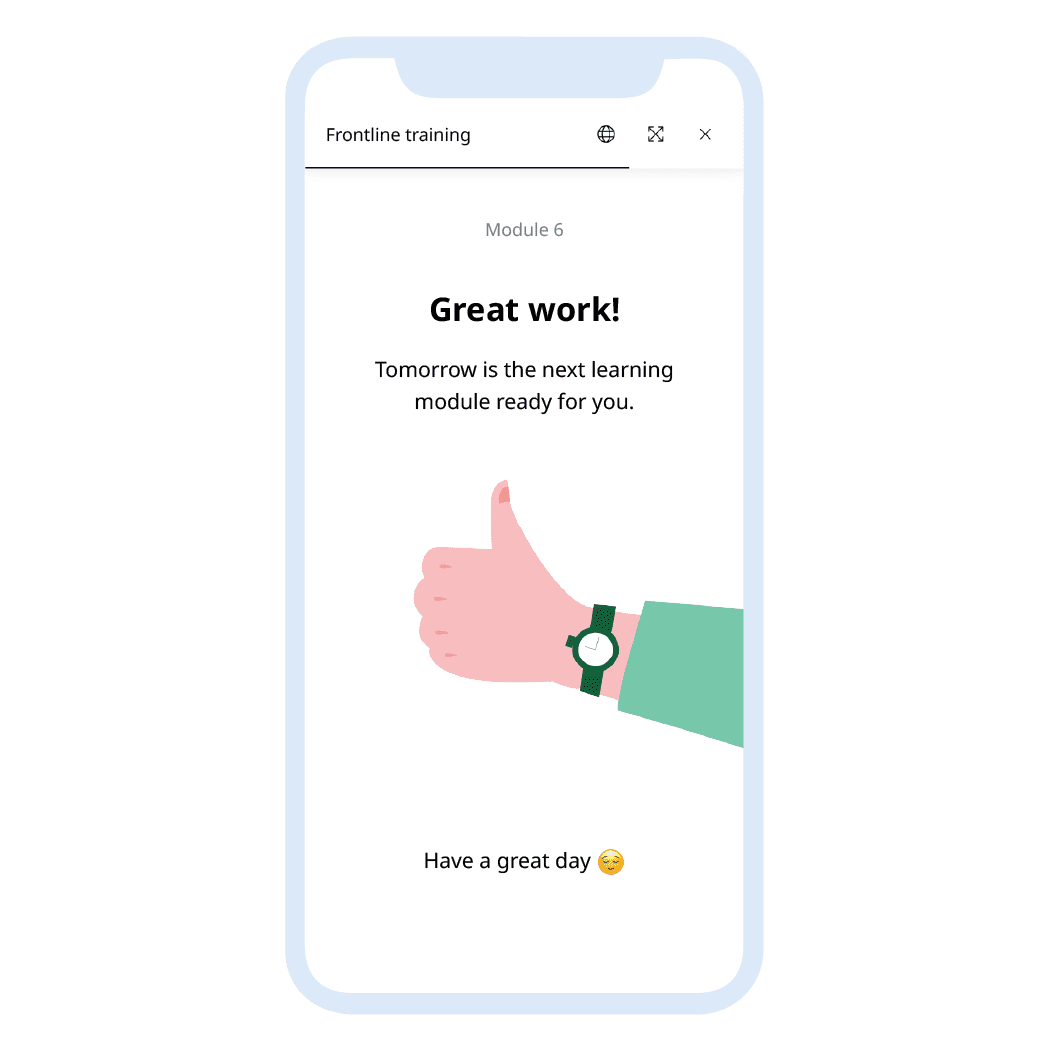 See how it works for employees
Click through this microlearning lesson to experience an example of training for frontline workers.
⚡ Quick and easy access
⏰ Short training modules
👍 Consistency of learning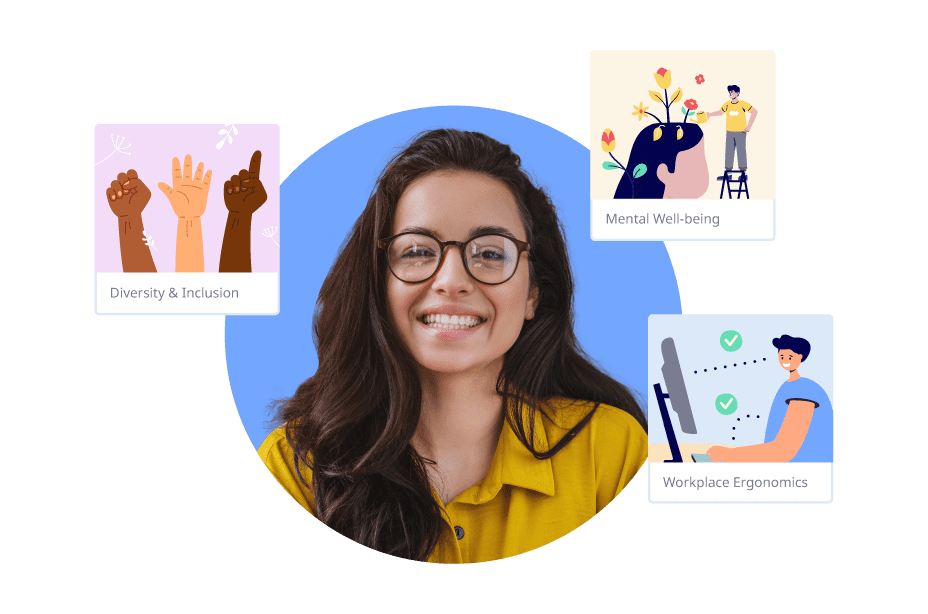 Ready to go learning content
Do you have the time and resources to create a whole library of learning content for your employees? If not, you can have it instantly with Learningbank. Our learning experts have built learning and training for D&I, GDPR, Ergonomics, It security, Hygiene, Conflict Management, and much more.
Our Learning Store is the fastest way to get your team up and learning. All of our learning content is designed to engage learners, so they'll get the best outcome.

"Personal development is something that motivates you in your daily work. Using the learning platform, you can really develop and unlock new skills."
Dimitris Petsas, Chef at Gaudium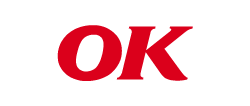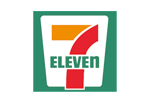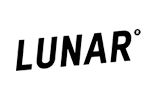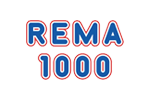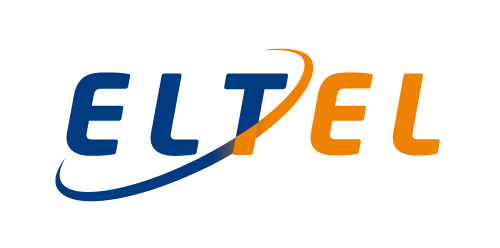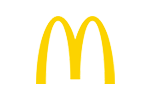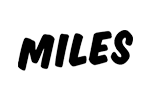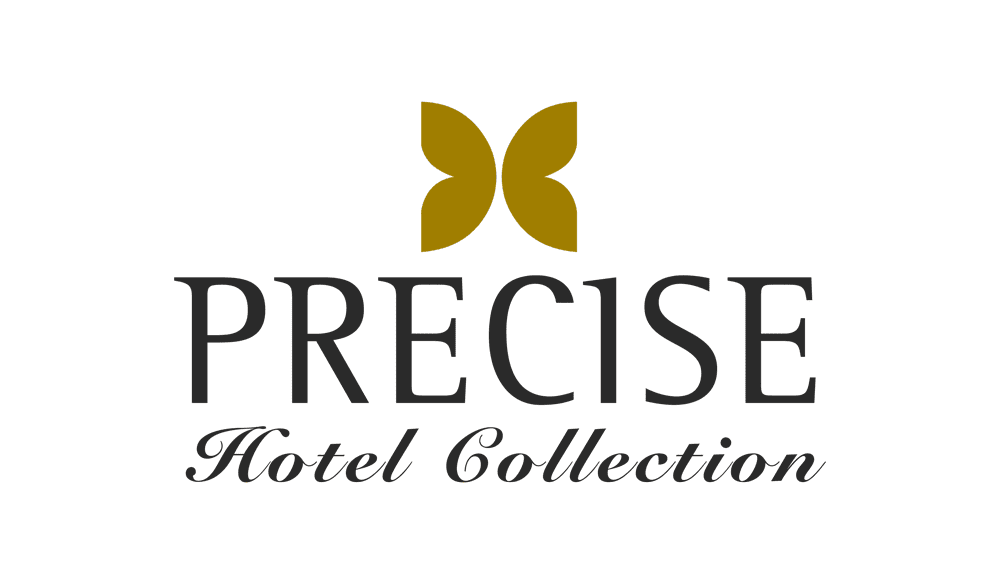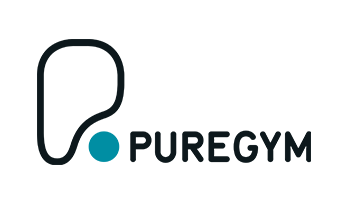 Get fully customizable
learning platform