Case
Onboarding and competency development in CHANGE
The CHANGE lingerie chain has launched a web shop, ERP system and new digital learning & onboarding to its employees – all in less than a year.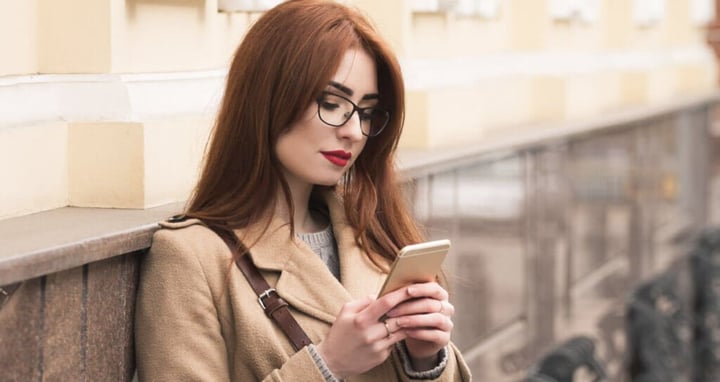 When Onboarding and Omnichannel become two sides of the same coin
Brand Director Annette Carina Thomsen reveals how the chain has set its course by asking questions like: "Can we get our messages across to the staff more efficiently? Can we synchronise service and knowledge across countries? And can we anchor learning that supports our strategy?" This has led to an ambitious investment in competency development."
"Because we are a large international retail chain, we also need to make sure that our staff is trained properly. 'The good customer approach' means everything to us. Education is important – to new staff (onboarding) and to those who have been with us for a long time"

- Annette Carina Thomsen, Brand Director.
One of the first lessons we teach our employees is the skills to help women of all ages find a bra that fit.
Onboarding for employees in seven countries
In the end of 2016 CHANGE launched their new the new digital learning portal, aka CHANGE Academy, in seven countries.The portal is used for onboarding, competency development and as an internal communication channel. Here, all new employees are trained in the chain's history, values and products. The training can be carried out on PC, tablet or smartphone.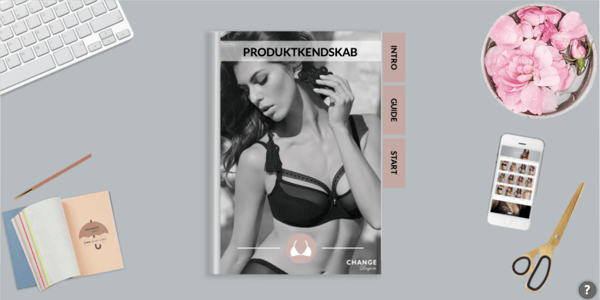 The content was created by Learningbank's digital learning designers. Everything is based on 'raw material' from CHANGE, such as staff manuals, product manuals and previous physical courses. However, the digital platform is not a replacement, it's a substitute. CHANGE still use coaches and face-to-face training with a better focus using the digital training.
Success with omnichannel? Not without training the employees!
Change-onboarding-training-platform
In many retail chains, omnichannel has become an ideal, striving for the perfect interplay between all channels: Newsletter, web shop, customer club, etc., and the physical store can be perceived as another 'channel' for communicating with customers.
It's easier to control how the chain brand is experienced in the digital channels than in the store.
"We are now able to service customers in a much more targeted and individualised way. Furthermore, with Learningbank, we can train our employees in omnichannel and everything that this requires of them.
It is so crucial to include the human dimension, because our employees are our face towards the outside world," says Annette and share some final remarks about the importance of learning in CHANGE:
"Learning is a growth generator for us. It's all about service. We want to claim that we offer good service, and that service must be offered by human beings, that's why learning has become quite important."
"The collaboration with Learningbank went smoothly, and we experienced professional sparring throughout the process. We also feel that we've got a quality product which reflects the learning aspects of our brand."


– Annette Carina Thomsen , Brand Director, CHANGE