Wow, what a day! A big thank you to all of you who joined the Nordic Learning Summit 2022! This post is both for those of you who went, but also for those who unfortunately couldn't make it. Here we'll share some of the key points from the day.
As fun and interesting as the day was, it provided A LOT of information. And we know it can be hard to remember everything. So, to freshen up the memory, we've created this little recap. Maybe you can even find that piece of information that you forgot to write down but really wanted to share with your colleagues. BUT first, if you weren't there, see the video below to get the mood. 😊
If you want to jump into a specific topic or speaker click on the one you want here:
The People Advantage:
Mette Hybschmann
With more than 17 years of experience within HR, operations, customer experience, sustainability, and digital transformation, Mette's passion for employee engagement & how to create a customer-centric culture has driven her success when working for brands such as Irma, McDonald's, and the Knauf Group. At the summit, she shared her insights - and here are a few takeaways from her talk:
Employee engagement and customer engagement are closely connected
When building employee engagement targeting all levels:
- Organization: to give meaning/purpose - create an Employee Value Proposition
- Team: Listening process and action
- Individual 1:1: Dialog & Relationship Building and Solve Pain Points
- Success ingredient: Constant structured communication on progress & improvements
Talent development & career planning are great ways to build employee engagement. Support this by rewarding, giving recognition, & celebrating your employees
Each organization needs to find its own key engagement drivers & be consistent
Key tools to business growth:


For employee engagement: Create an Employee Engagement Framework & an Employee Journey Framework
For customer engagement: Create a Customer Centric Framework + Branding & Commercial Excellence Framework

For business growth & momentum: Create a Continuous Improvement Framework
Learning Trends 2022 - A Journey Through the Learning Landscape: Ole Ivanoff & Katrine Ernst
Ole is dedicated to creating great learning with the right mix of digital and human interaction, leading the product development at Learningbank.

If you are one of our customers, you might have been in contact with Katrine already. She is our Team Lead for Customer Engagement & Strategy and an expert on learning strategies and creating amazing learning universes.
In this session, the focus was on the latest trends in Learning and Development. Here we were introduced to the biggest growing trends in the corporate learning landscape:
A lot of the data presented in the talk was taken from our very own Nordic Learning Trends Report that we publish once a year based on answers from HR & L&D professionals. You can find it here: Nordic Learning Trends Report
Leadership: Kasper Hjulmand
For Kasper Hjulmand, being a leader is about building culture and creating values that go into every action. With his story, he gave us inspiration for a people-first leader approach that can be applied in any industry.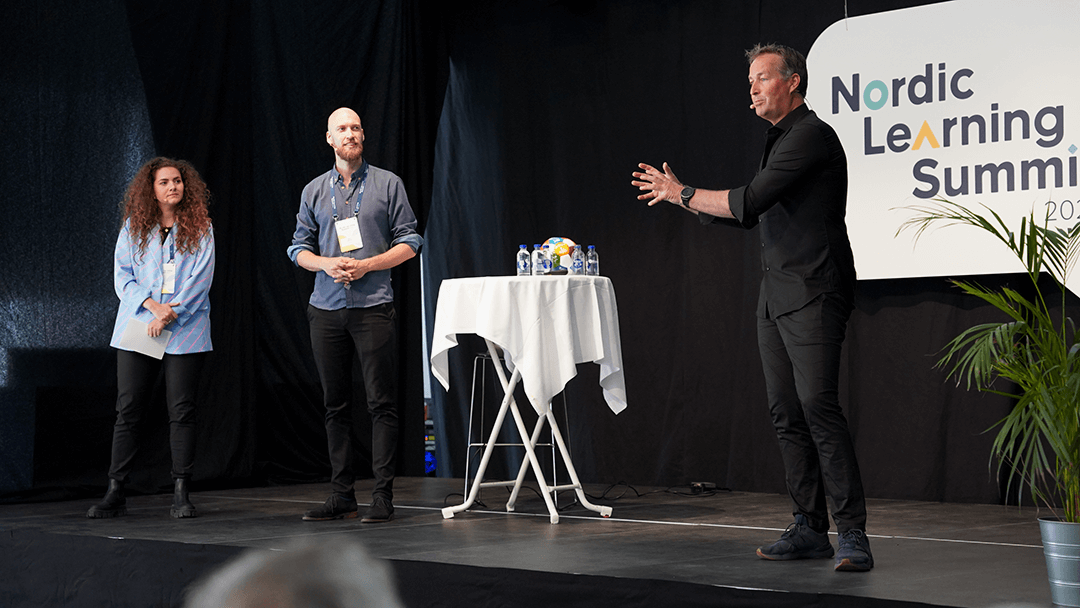 A few things we take with us from his talk:
See people for their potential and not only for what they are right now

Leaders also make mistakes - own your mistakes
Success is doing the right thing
Hidden heroes (Sometimes it's NOT the individual who shines the brightest that makes the team sparkle)
Creating a Co-Leading Organization: Majken Juel Danstrup
Majken has a solid background in various areas of the HR field. The list of her accomplishments, can be made long. Right now, she works at Clever (Denmark's largest charging network for electronic cars) where her focus is on developing a sustainable and future-fit organization with co-leading teams. How to do that? Here are 4 of her main points:
Distribute Leadership
Talk in circles
Zone of acceptance
Good enough - Safe enough - Can be changed
If you (like us) didn't get enough of Majken's insights, you can listen to this podcast episode where she talks about sustainable workplaces.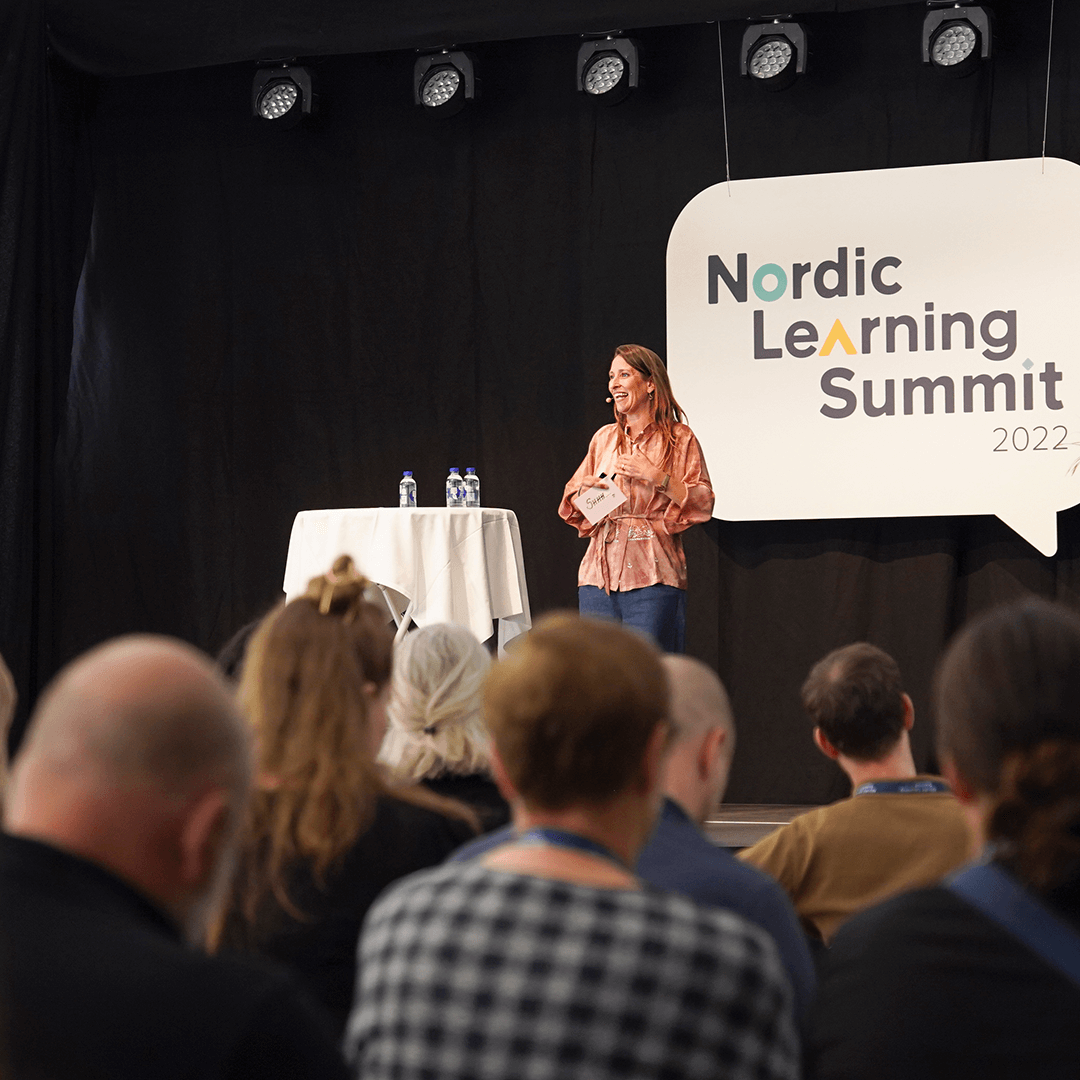 Diversity and Inclusion: Helene Aagaard
As always when Helene delivers a talk she makes us open our eyes and reflect on our own biases. And that's one of the things that make us remember how real and important this topic is. What did you think about those moments when she asked us to close our eyes and picture the sommelier? This is where we all have to start - with ourselves. However, she did give us a few concrete tips on how to create a more diverse and inclusive culture in the workplace. Here is a quick summary:


Data & Targets: If you don't know, where you are at, how will you know, where to go?
Compassion: Engage with everybody from their life perspective
Representation: From your marketing campaign to your C-level, representation matters
Bias: Everybody has them. It is about being conscious of them - also in systems and processes​
Learning: D&I is not a quick fix. It is a long journey, where you have to re-design a lot of systems and behaviors
A Business Discipline: D&I is as much a marketing, strategy, communication, and operational discipline as it is an HR discipline

Want to hear more about how you can kick-start your D&I training with Helene? Check out this webinar or listen to this podcast episode.


Learning in The Flow Of Work: John Risør Hansen
Finding time for learning is one of the top challenges for L&D professionals. As a co-founder of a business with a focus on learning in organizations, John gave his insights on how to incorporate learning into the flow of work. Here are some of the key points:
Get internal backup by aligning learning with the overall strategy​
Know your audience before you start:

Include Employees as a part of the project/decision group

Avoid information overload: Try micro & bite-sized learning
Make learning something people want to do:

Combine different techniques to make

learning stick (Gamification, Micro Learning, Stretched Learning, Blended Learning)
Measure impact to prove ROI
Another tip from John on how to fit learning into a busy workday: "be where your employees are". Right, you might think, but how do you do that? Well, one way is to integrate the tools your employees already use in the workplace​ - don´t scatter learning resources in many systems (intranet, LMS, LXP, communication, etc.)​ AND plan time to focus on learning.
Attracting & Retaining Talents with a Culture of Learning: Morten Esmer
Morten has years of experience in digital learning, employer branding, recruitment & talent management. Today, Morten is securing the employee experience at Dagrofa, putting smiles on employees' faces.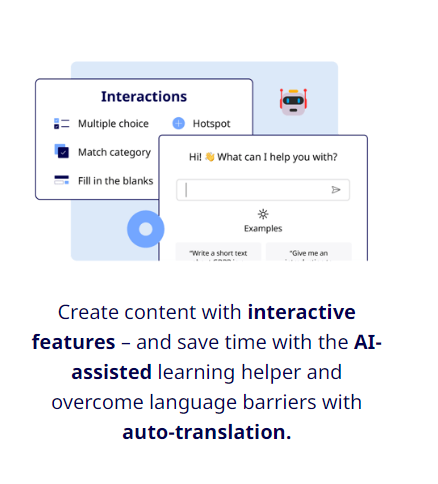 Attracting & Retaining talents is one hard nut to crack. Mortens gave us a few of his proven tactics:
Create clear roles & responsibilities as well as clear Career Paths
Don't call or email your employees after work hours
Offer your help
Use Blended Learning
Give your employees training that inspires and opens opportunities
Have mentor programs
Want to hear more of Morten? In this podcast episode, he is discussing the modern career paths.
Last but not least, many of the amazing people who attended shared their best takeaway from the day. Here are a few of them: