A Skilled Workforce for Growth
Employees in the financial sector need much more than just onboarding and compliance training. New roles, responsibilities, products, and services are constantly being created to adapt to all of the changes in the financial industry.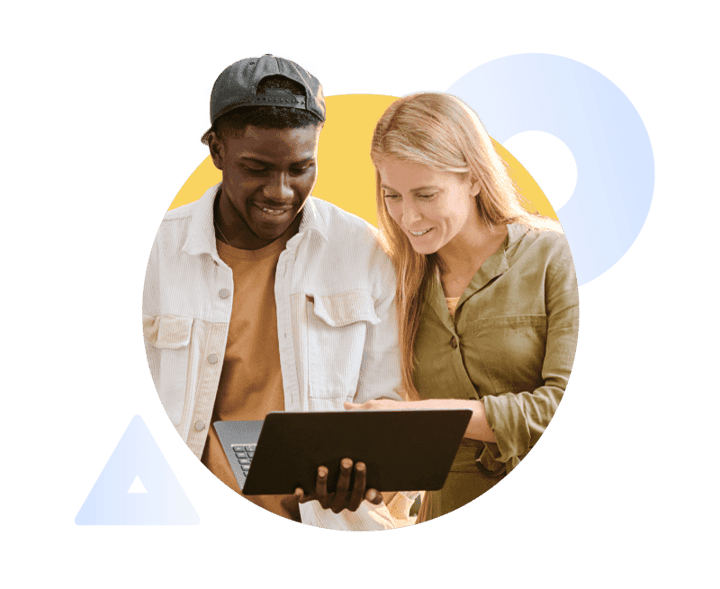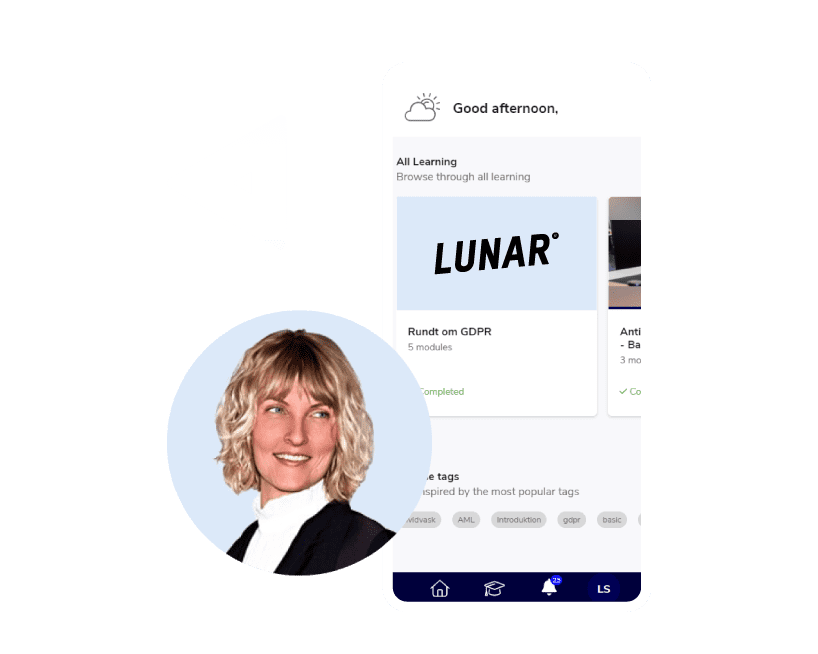 "It is really nice, that everything runs automatically in the platform, and when new employees join Lunar, they automatically receive learning from the platform."
Nanna Kvist, HR Coordinator, Lunar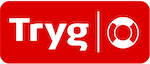 70%
Great onboarding leads to 70% higher employee productivity
Source: Glassdoor survey
94%
of employees say that they would stay at a company longer if there is investment in their learning and development
Source: LinkedIn Workplace Learning Report 2019
99%
of L&D professionals feel that the skills gaps negatively impact their companies
Source: LinkedIn Workplace Learning Report 2020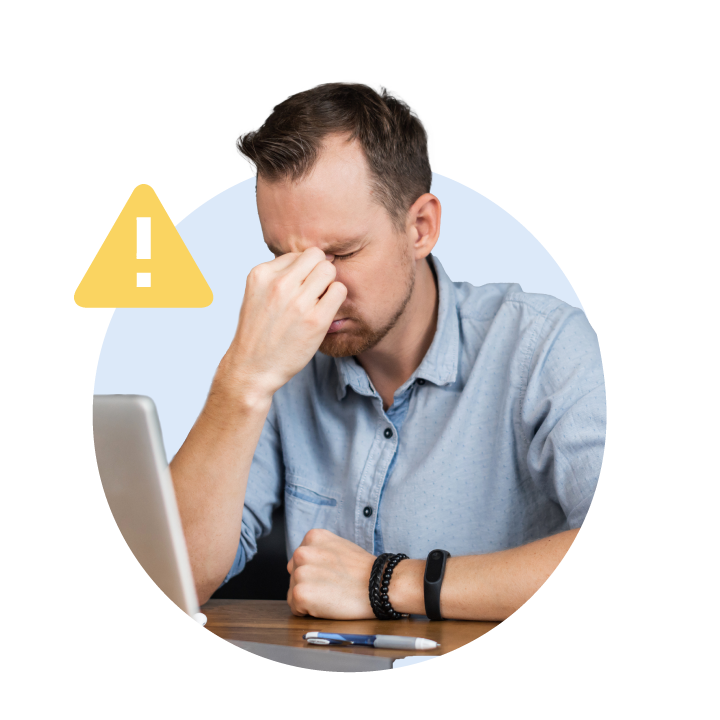 Challenges with learning in financial services
Adapting training to a busy workday

Streamline onboarding and training across locations

Demand for training in the area of risk

Identifying skills gaps and tracking skill development

Increased need for knowledge about ever-changing products and services

Time-consuming and ineffective physical courses

Demand for insights on new regulations

Supporting learning in the flow of work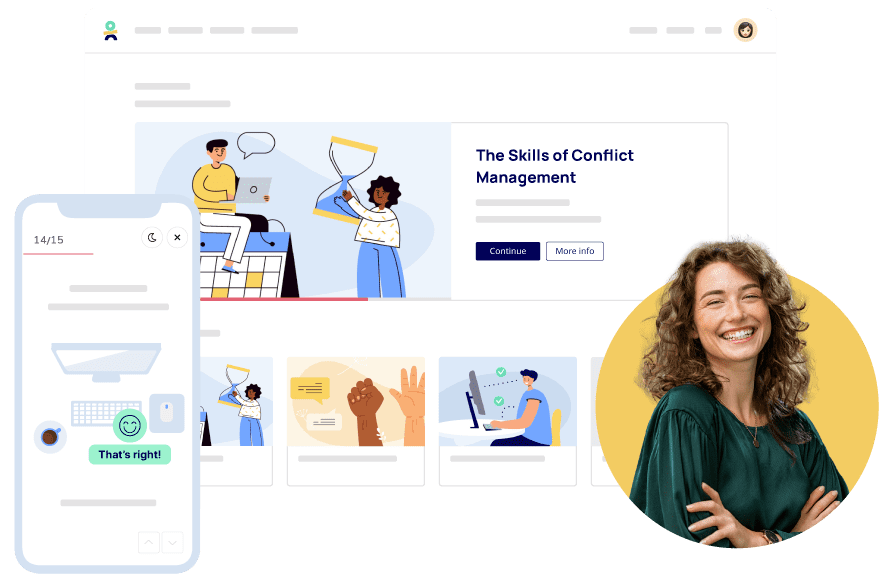 Key benefits of the Learning Lifecycle Platform
Reduce onboarding and training costs

Automate learning/training journeys and streamline training

Create better product knowledge

Easy to update and share training in Compliance, AML Risk, Credit Risk, and other risk areas.

Improve customer experience with soft skills training




Prevent IT security and data breaches with training that's always up-to-date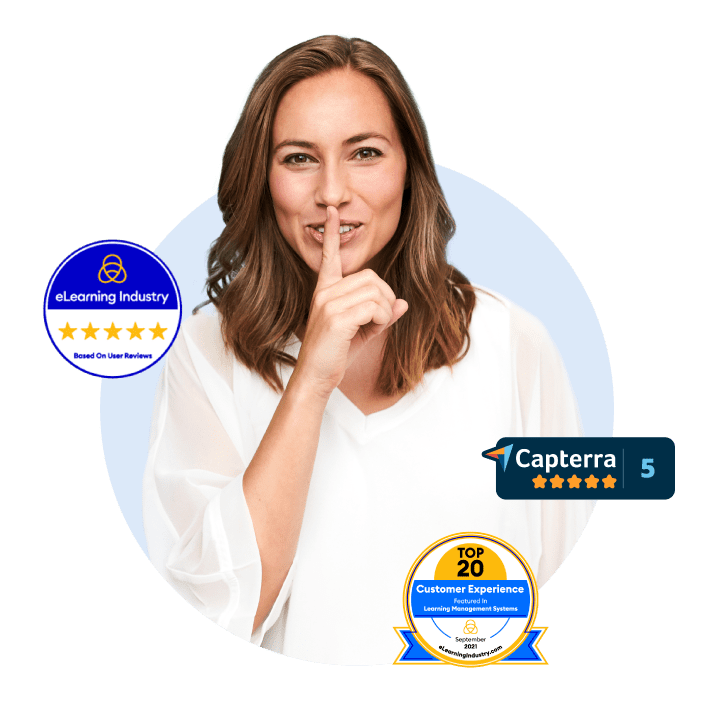 What's our secret?
A number of platform features built to make learning stick - and increase the learning outcome

High learner engagement and easy for admins to create learning content and automate learning journeys

Our customers are never left alone - our learning experts are always there to help and guide them

We make sure to integrate the platform with the other software/systems our customers use daily

Great learner/user experience - it might sound simple, but it's often overlooked in employee tech.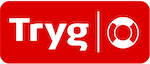 Set yourself up for success today
Let one of our learning experts show you the Learning Lifecycle Platform in action - and share the best use cases.