Product Updates
Here you can find everything that we've been working on so far.

May 2023
Streamline Your Training:
Plan Ahead with our Sharing Feature!
Effortlessly distribute learning content by setting a start date. Ensure timely training for your employees. Streamline the process, eliminate coordination hassles, and optimize learning journeys. Say goodbye to manual scheduling and embrace efficient content sharing.

April 2023
More stunning sharing journeys
Enhancing the Sharing overview with sleek and modern images, streamlining the interface to align it better with our platform and provide an intuitive user experience.

January 2023
Say Hello to Our New App
Take your learning with you anywhere, at your own pace, making it easier to fit into everyone's busy schedule. This is an easier and more convenient way of developing yourself, and the app provides a better mobile learning experience!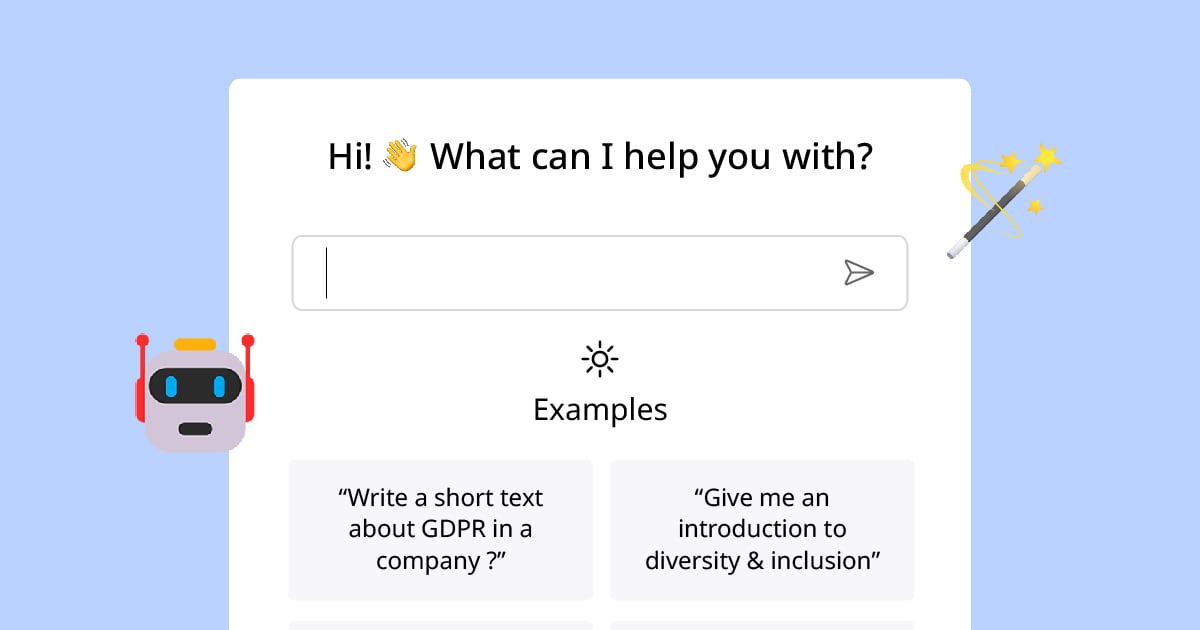 December 2022
AI Learning Helper.

Produce content 10x faster.
We want to help you work faster and smarter. Our new AI feature is going to help you create learning content, generate ideas, build interactive modules and so much more. Your content creation process will become 10x faster.

December 2022
Auto-Translation.

Learning Content Globally Accessible
Introducing our new auto-translation feature - making learning content globally accessible has never been easier! With just a click of a button, you can now translate entire modules into new languages, saving time and effort while breaking down language barriers.

December 2022
Blended Learning.
Learn together.
Some activities are just more fun with other people - empower your employees with next-level digital and in-person training. We've made it possible to create and schedule training activities (digital and in-person) all in one learning path.

April 2022
Rated learning.
Elevate your learning culture.
Eager to know what your learners think of your training content? From now on administrators can view all the learner ratings and comments, sort them by stars and time, and use them to enhance the effectiveness of their learning content.
Interested in the platform or
have questions about the feature?